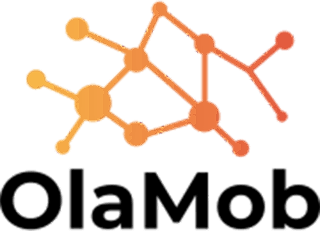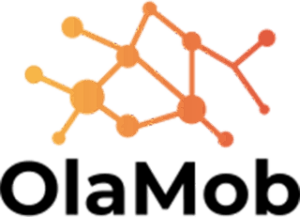 OlaMob boosts conversion rates over 50% with Swaarm's Traffic Control and Automation
Based in Hong Kong, and registered in 2020, OlaMob is a leading global performance-based advertising network company, specializing in mobile performance marketing, that delivers high-performing solutions to online publishers and advertisers globally. It is their mission to generate the highest yield for publishers and deliver the best quality traffic to advertisers. 
As a leading player in the digital advertising ecosystem, OlaMob recognized the importance of delivering high-quality traffic for advertisers and maximizing value for publishers. 
They understood that automation was essential for managing large volumes and improving traffic quality. In pursuit of a platform that offered robust automation while maintaining user control over data and decision-making, they aimed to reduce manual costs and efforts. 
OlaMob partnered with Swaarm in 2022 to achieve their goal of optimizing publisher yield and delivering top-tier traffic to advertisers.
As a leading global performance-based advertising network company, OlaMob faced the challenge of maintaining and enhancing the quality of their traffic while managing the sheer volume of it. 
To address this challenge, OlaMob turned to the Swaarm platform, primarily due to its extensive suite of automation and optimization features presented through a user-friendly interface. They recognized the potential in Swaarm's capabilities, which would streamline their operations and leave essential decision-making tasks in the hands of the user. 
OlaMob's choice of Swaarm was driven by the platform's cost-effective tracking system, which ensured that campaign key performance indicators (KPIs) were consistently within reach. The inclusion of traffic management tools and an alerting system with controlling actions further solidified their decision to partner with Swaarm.
Swaarm executed a comprehensive strategy to achieve OlaMob's objectives, focusing on these solutions:
Swaarm's Optimization and Automation features empowered OlaMob to efficiently manage high volumes of traffic, achieving an impressive 50%+ increase in conversion rates (CR). This resulted in the delivery of top-quality traffic to advertisers and maximized yields for publishers.
Upon adopting Swaarm in 2022, OlaMob witnessed substantial advancements in traffic quality at a growing scale. This allowed them to focus on strategic decision-making and defining productive strategies while entrusting Swaarm's optimization and automation capabilities. Importantly, they maintained full control over these processes.
For more information about OlaMob, please visit: https://www.olamob.net/
To learn more about Swaarm, schedule a demo today: https://swaarm.com/request-a-demo/
"Partnering with Swaarm was a game-changer for us. We saw a 50% increase in conversion rates and a significant boost in traffic quality. Swaarm's optimization and automation features put us in the driver's seat, giving us the power to deliver high-quality traffic to advertisers and maximize yields for our publishers. It's been a transformative journey, and we're just getting started!"