Accelerate your app growth with Swaarm MMP
Unlock the full potential of your app growth with the comprehensive toolset of Swaarm's Measurement & Analytics Platform.
Maximise campaign success, attribute users, measure and grow your apps, manage your partners, and gain full insights into your users – all in one platform.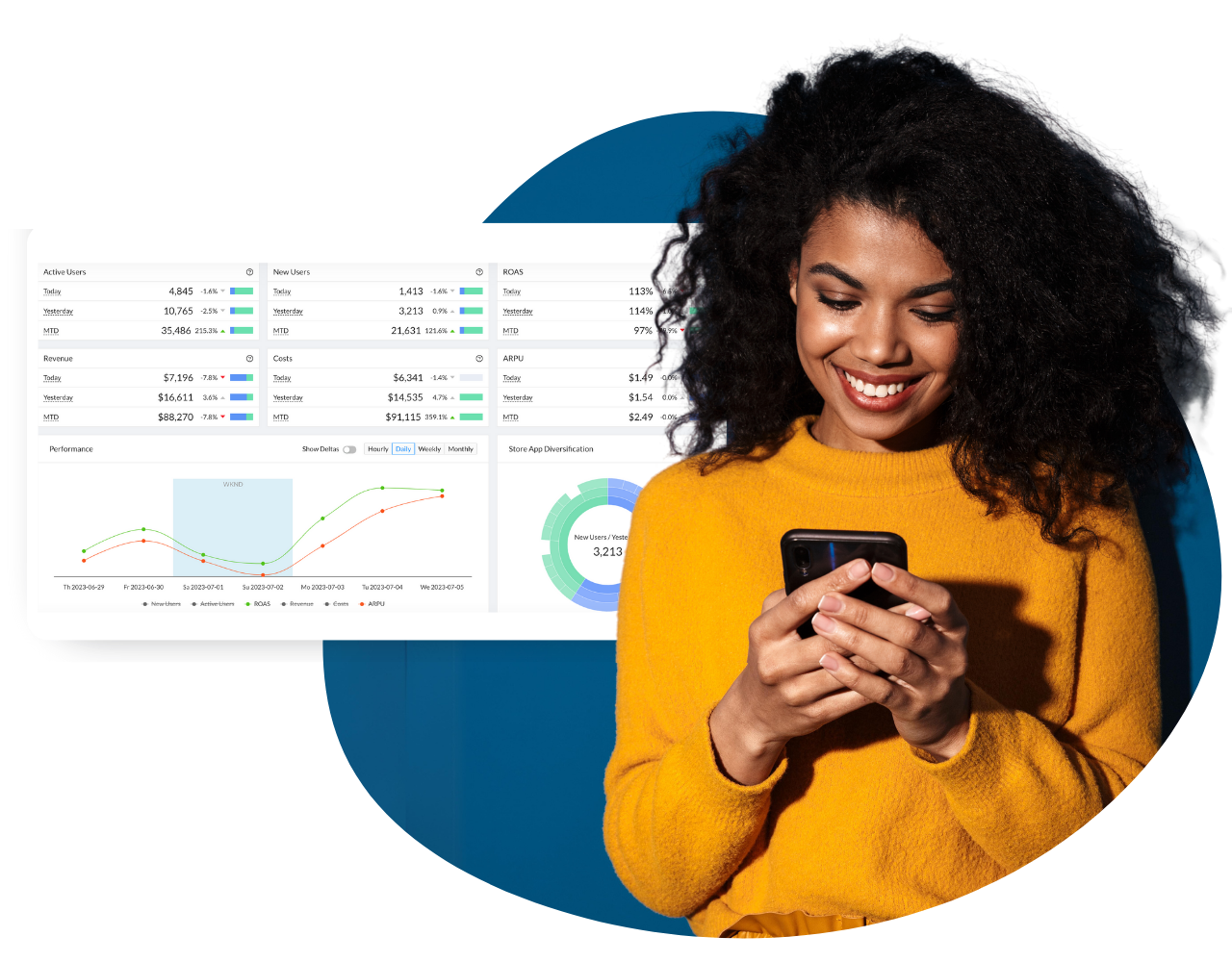 Track everything, assess pertinent data, and unlock valuable insights for effective decision-making.
Make smart decisions fast with data you can rely on. 
Actionable attribution
Uncover the complete user journey with our cutting-edge tracking technology. Make informed decisions using transparent and innovative campaign measurements for maximum success.
Advanced Privacy Suite
Ensure compliant advertising functionality with our industry-first privacy suite, available on all app environments and the web, without complex integrations.
All-in-one platform
Efficiently track, measure, optimize, and manage your partners on one centralized interface - the all-in-one solution to maximize your growth.
Transparent fraud detection
Leverage customizable advanced fraud detection and prevention technology for your specific domain and use case with transparency at its core.
Unlock deeper insights with our advanced analytics tools to gain deeper
knowledge of user behavior.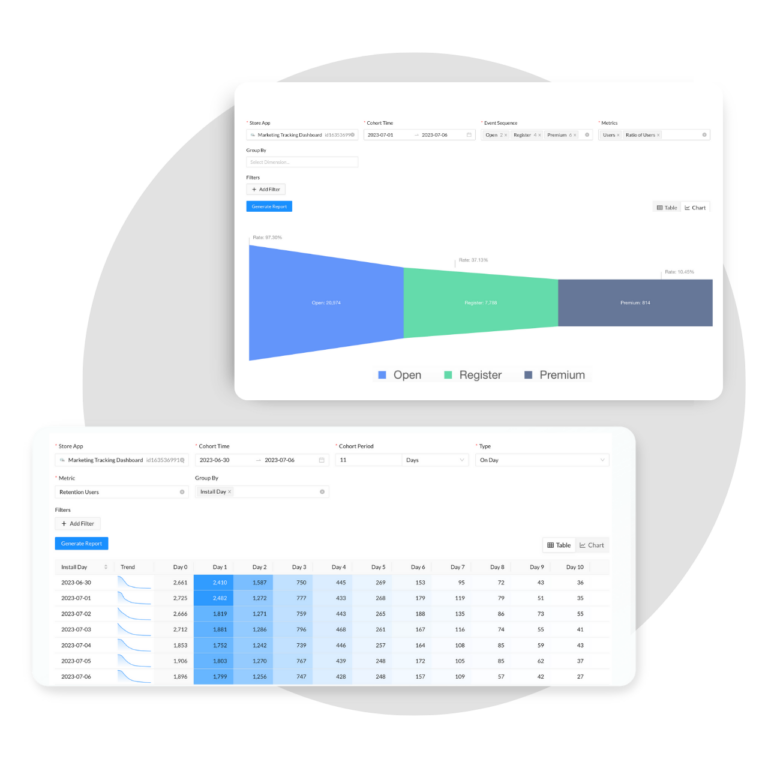 Effortless integration
Connect any analytics dashboard (e.g., Tableau, Looker) instantly. Free up your data engineers for product development.


Seamless data access
Full access to your data, on our infrastructure, or on yours. Cut costs with on-the-spot analysis, identify the right users, and track advanced statistics.


All your insights in one place
Slice and dice data in pivot tables using our Explorer tool and craft intricate custom dashboards with ease in our SQL Studio.

Expand your audience reach and re-engage with existing users
Implement personalized and targeted re-engagement campaigns by analyzing user cohorts generated by Swaarm's advanced analytics tools.
Independent event tracking made for Marketers.
Experience seamless integration and event tracking from your mobile app
via Swaarm UI – a unique feature that requires no code modification.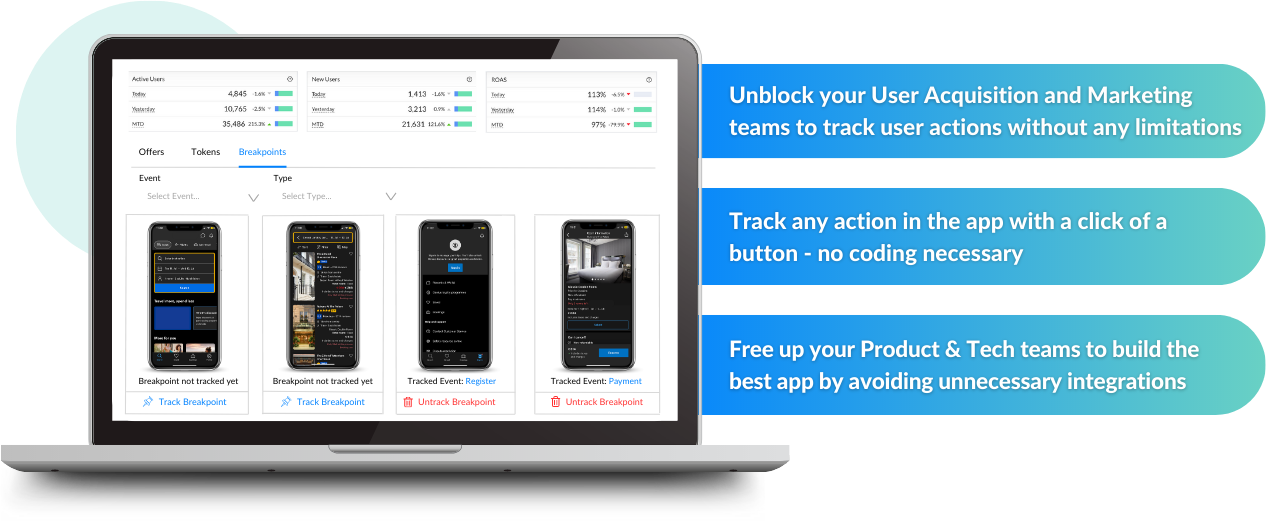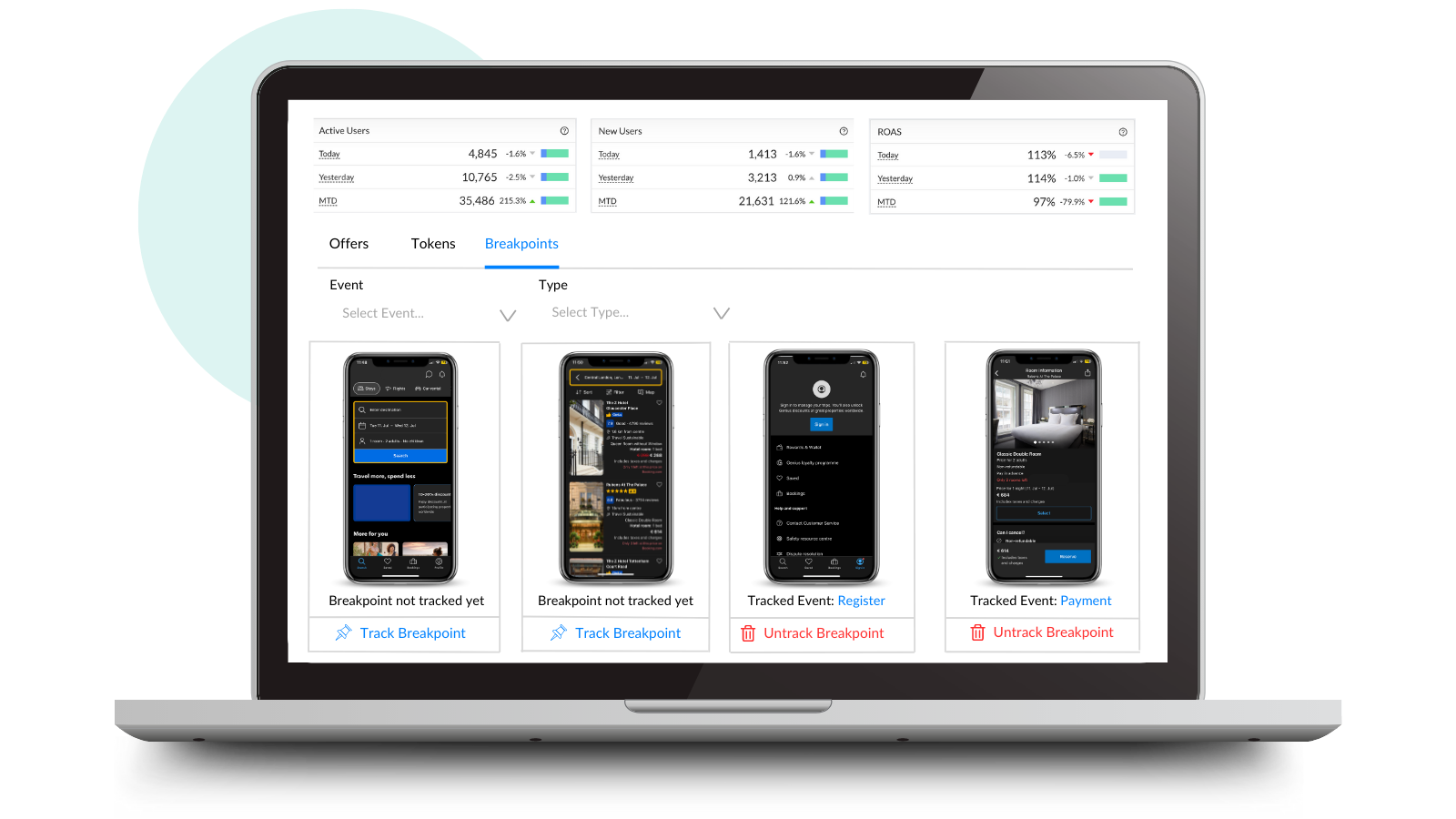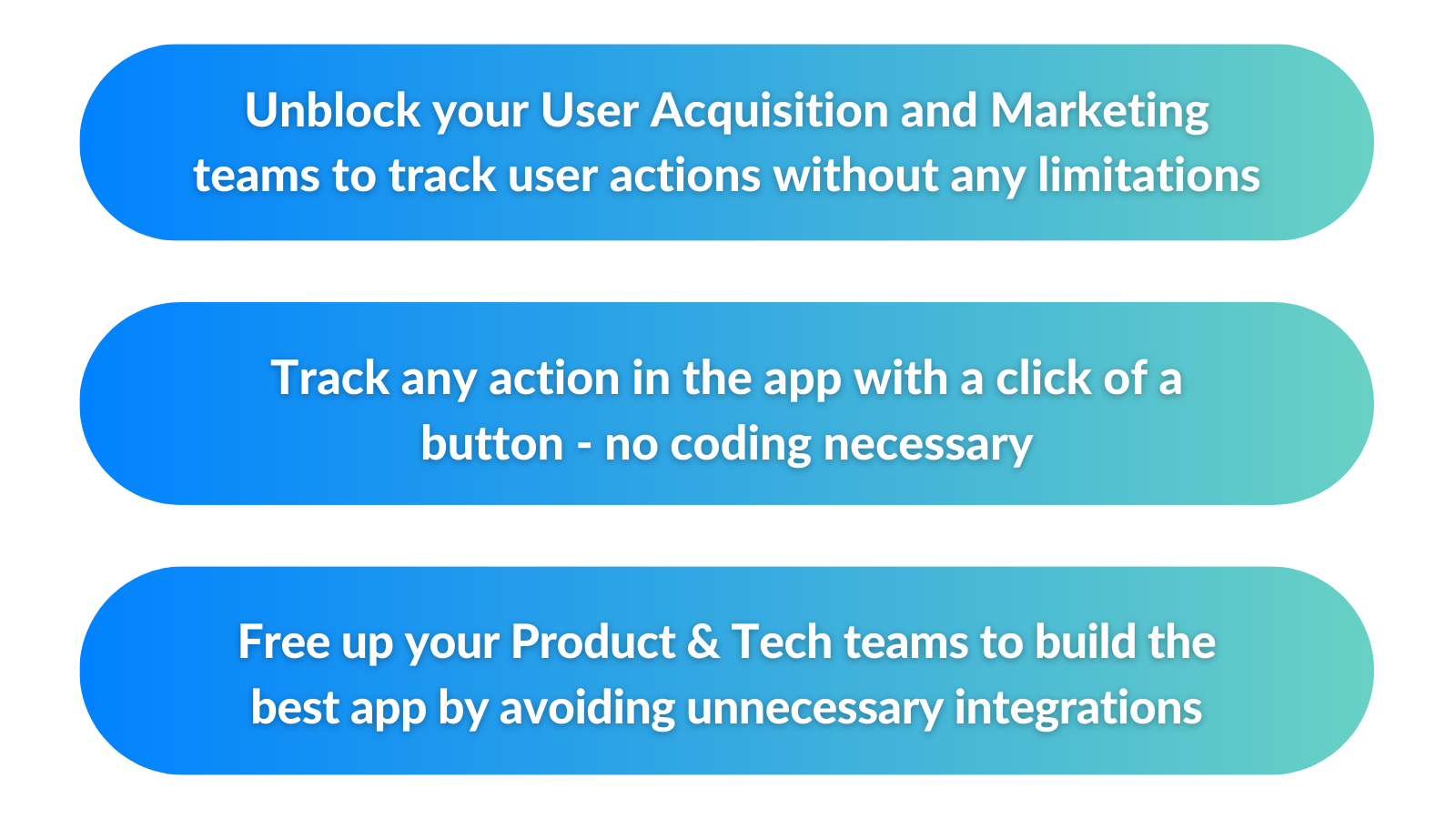 Streamline your partner payments with automated solutions,
handling everything from payment setup to actual disbursement.
Seamless payments
Effortlessly create and track partner payments directly in Swaarm using real-time stats tracked in the platform.
Automated solution
Automatically generate payments for all partners without any manual intervention, regardless of the number of partners.
One-click payments
Easily pay all your partners with just a single click of a button.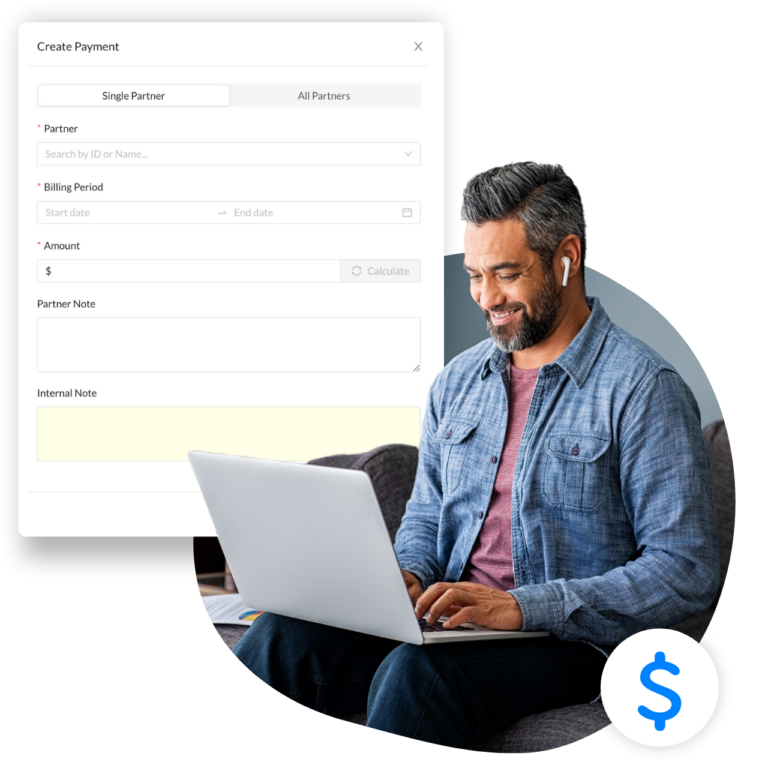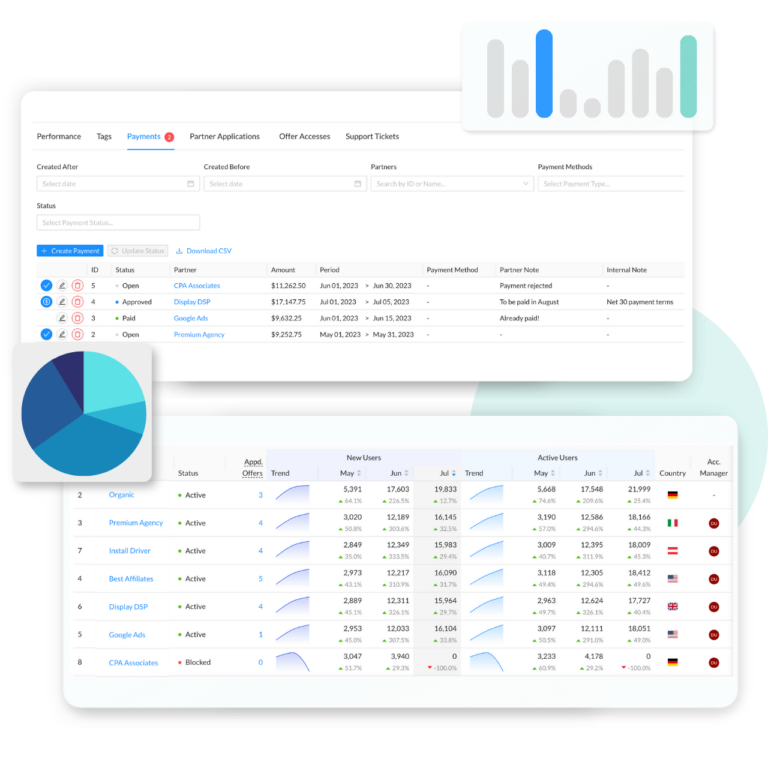 Everything you need to manage your partners
Make data-driven decisions and scale your apps at a better price point
with the highest level of automation.
Operational workflows simplified
Employ full automation to reduce your operational workload by up to 70%, no coding skills required.
Customized campaign optimization
Save time with automated campaign optimization using customized rules aligned with your KPIs and performance goals. Think of a logical rule that will help you - we will automate it for you!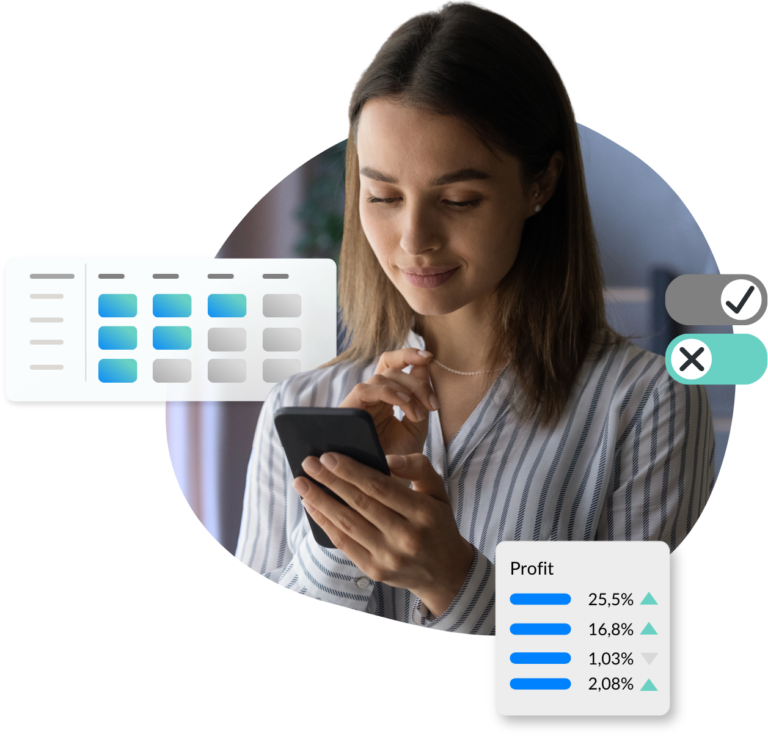 Ready to accelerate your app's growth?
Let's talk!
Trusted by leading partners around the world
Find out why performance marketers love
working with Swaarm
"Swaarm combines the best features of many other platforms and improves upon them. Their fast customer support, strong servers and next level automation features enabled us to work more efficiently and to gain more revenues with less manpower. Swaarm provided us with the tools to analyze data and optimize our campaigns fast and easy all from one dashboard. We highly recommend it!"
"Swaarm is constantly releasing new and innovative features that are tailored to what we need and propel our business and satisfy our clients expectations."
"Changing to the Swaarm platform was a smooth and easy process. The migration of campaigns was seamless and the team supported us every step of the way during the onboarding process. We are impressed with the level of customer service from their support team."
"The Swaarm platform itself is very intuitive and the automation rules are next level. Instead of doing repetitive work such as pushing offers to publishers or blacklisting sub ID's, our Account Managers can automate these processes and can now focus on value creating tasks."
"One is always cautious when switching tech providers and in this case from one tracking platform to another. But with Swaarm this was not a problem. We did not lose any data or campaigns during the migration phase and overall we felt that the whole Swaarm team did take great care of us and our business."