Capterra Awards Swaarm "Best Value" and "Best Ease of Use" Badges
We are thrilled to share that Capterra, the world's leading software discovery and review platform, has awarded Swaarm with two "Best" badges.
Based on our customer's five-star reviews, Capterra announced that Swaarm received award badges for "Best Ease of Use" and "Best Value" in 2021.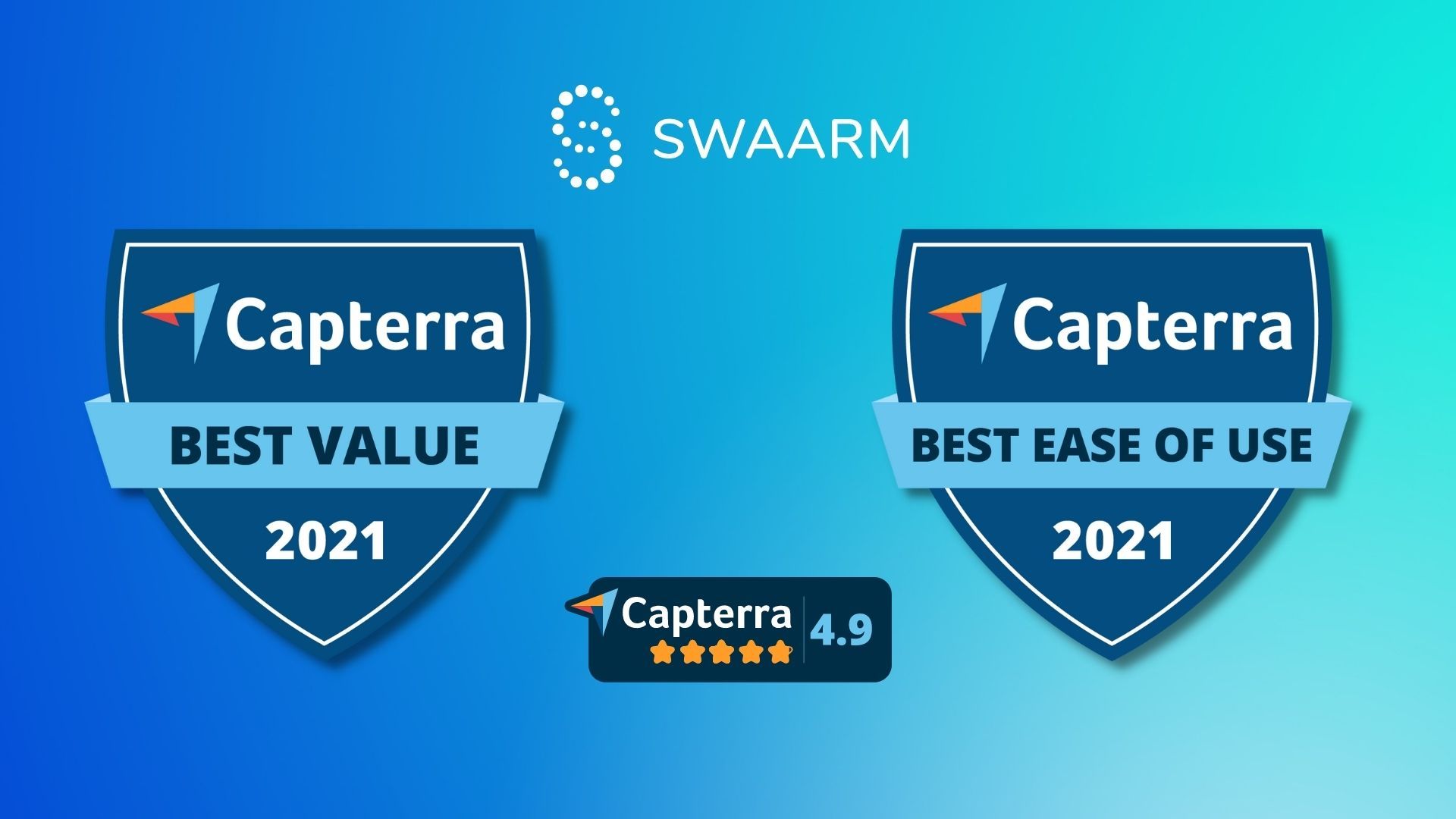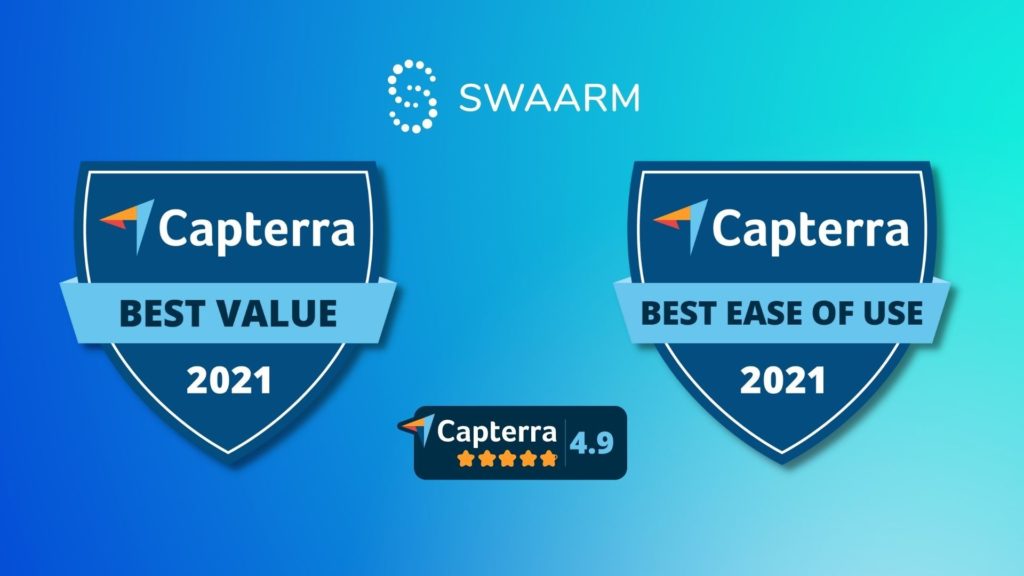 The well-known software marketplace Capterra.com which is owned by the world's leading research and advisory company Gartner helps businesses to find the right software. The Best badges aid in software research are based on reviews spanning the Gartner Digital Markets network which has more than 1 million verified user reviews spanning its 750+ software categories. The badges synthesize reviews to recognize the most highly-rated products in a given software category.
This helps end-users to make more informed decisions and to identify the highest-rated software when it comes to the specific features and attributes they care about the most.
"The Swaarm platform itself is very intuitive and the automation rules are next level. Instead of doing repetitive work such as pushing offers to publishers or blacklisting sub ID's, our Account Managers can automate these processes and can now focus on value creating tasks."

– Oleksandra Gipsh, Co-Founder & COO, Apptrust
There have been many new product releases throughout the year such as Swaarm's Privacy Enabled Attribution, the automation suite Explorer, and most recently the triple feature release of an industry-first feed API configurator, view-through attribution, and the AppsFlyer click signing tool for fraud prevention. With these releases, we provide our clients with the optimal data set to measure, optimize, and automate their marketing efforts at scale.
"Swaarm is constantly releasing new and innovative features that are tailored to what we need and propel our business and satisfy our clients expectations."

– Ben Mair, General Manager, Clearpier
Best badges signal to buyers that our software is backed by crowd-sourced approval — all based on positive, verified reviews and strong feedback from our users. We are incredibly proud to have received an overall positive review score resulting in an overwhelming rating of 4.9 out of 5 stars.
This is a critical indicator that we have built trust with our clients by enabling them to benefit from a premium solution that is easy to use while also offering data reliability and flexibility. Moreover, feedback from clients has shown that we are on the right track. You can read verified reviews from our clients directly on our Capterra profile.
This is a huge achievement for us and we are very excited to bring our solution to more marketers around the world. We will keep on building the most innovative platform in the market – keeping our customers' needs in sight and building the product around it. We will continue to ensure our infrastructure is stable, smart, and less expensive than other solutions in the market.
About Swaarm
Swaarm is a performance-based marketing platform that provides an innovative martech tracking solution for agencies, advertisers and partners to manage, track, analyze and optimize their marketing campaigns at scale. For more information, visit www.swaarm.com.