What is your job at Swaarm?
I am a Junior Product Manager at Swaarm. 
My work includes:
Creating user stories

Spotting opportunities to build new and relevant features

Maintaining the product roadmap

Prioritizing and planning the workload for development teams

Take care of the QA process

Communicating product needs to stakeholders

Helping to solve stakeholders' pain points
How would you describe Swaarm's company culture?
I find Swaarm's culture very progressive, empathetic, transparent, and of course, fun-loving. The team is always energized and highly motivated to deliver their best work. Everyone's opinion is valued and acknowledged through active listening and open communication. 
We have a flat hierarchy where everyone is approachable. Senior management and board members are very humble and supportive. Being in a nurturing environment and having an outstanding work-life balance, I feel a sense of belonging here.
What do you like most about your job?
Every day brings some new challenges, which is what I love about my job. I get to build user stories for features from scratch. I get to hear ideas, brainstorm with teammates, and help in creating something that might be transformative for people in their day to day operations. 
My job allows me to explore and learn new things every day. Also, I get to communicate with other departments, i.e., sales, customer support, tech team, finance, and marketing, which helps me to grow personally. And there's always some excitement when the team's hard work will finally be out in the world and will be of use to the end-users.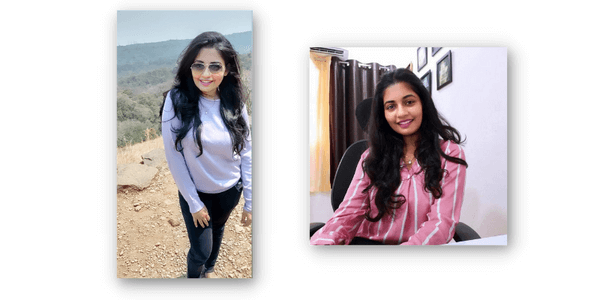 What does a day at Swaarm look like for you as a junior product manager?
Every day looks different to me. The day starts with me checking notifications, participating in the standup meeting, and syncing with the team to brainstorm user pain points and define features. A large part of my week contains planning the roadmap and releases, making sure everything works smoothly by helping in QA. 
There are days when there are many team meetings. I connect with my colleagues from other departments. It helps us stay in sync. Sometimes, I monitor user behaviors after launch, and other times I do competitive research. I have a regular 1:1 with the CPO at the end of the day.
And once the workday is finished, you'll find me at a nearby gym. During the weekends I really enjoy the outdoors and going on a hike 🙂
Anything you could recommend to someone who would like to start a career in Startups?
When you work in a startup, there is an expectation for you to perform in more roles than the job you have signed up for. So, be prepared to gain valuable experience by wearing different hats. Do not limit yourself to a specific scope of work. Push your limits to solve complex problems every day. Try to get yourself out of your comfort zone. And finally, do not forget to enjoy what you do :).
What is your favorite book or playlist?
Honestly, "Decode and Conquer" is my favorite book. It has helped me a lot to break into product management and helped to develop my skills. Usually, I read self-help and financial books. Currently, I started reading "The Power of Now," and I love it. 
For the playlist, I have my own Spotify playlist comprising both Indian and Western music 🙂