Swaarm welcomes new team members as part of our global expansion
After raising our last round this year, we pledged to use these funds to expand our product development and increase our presence in new and existing markets. We are significantly growing our product in line with clients' needs and expanding our footprint. To accomplish these goals, we are also growing the Swaarm team and hiring experts who share our unique vision. With this in mind, we are excited to welcome and introduce you to new members of our product and sales departments.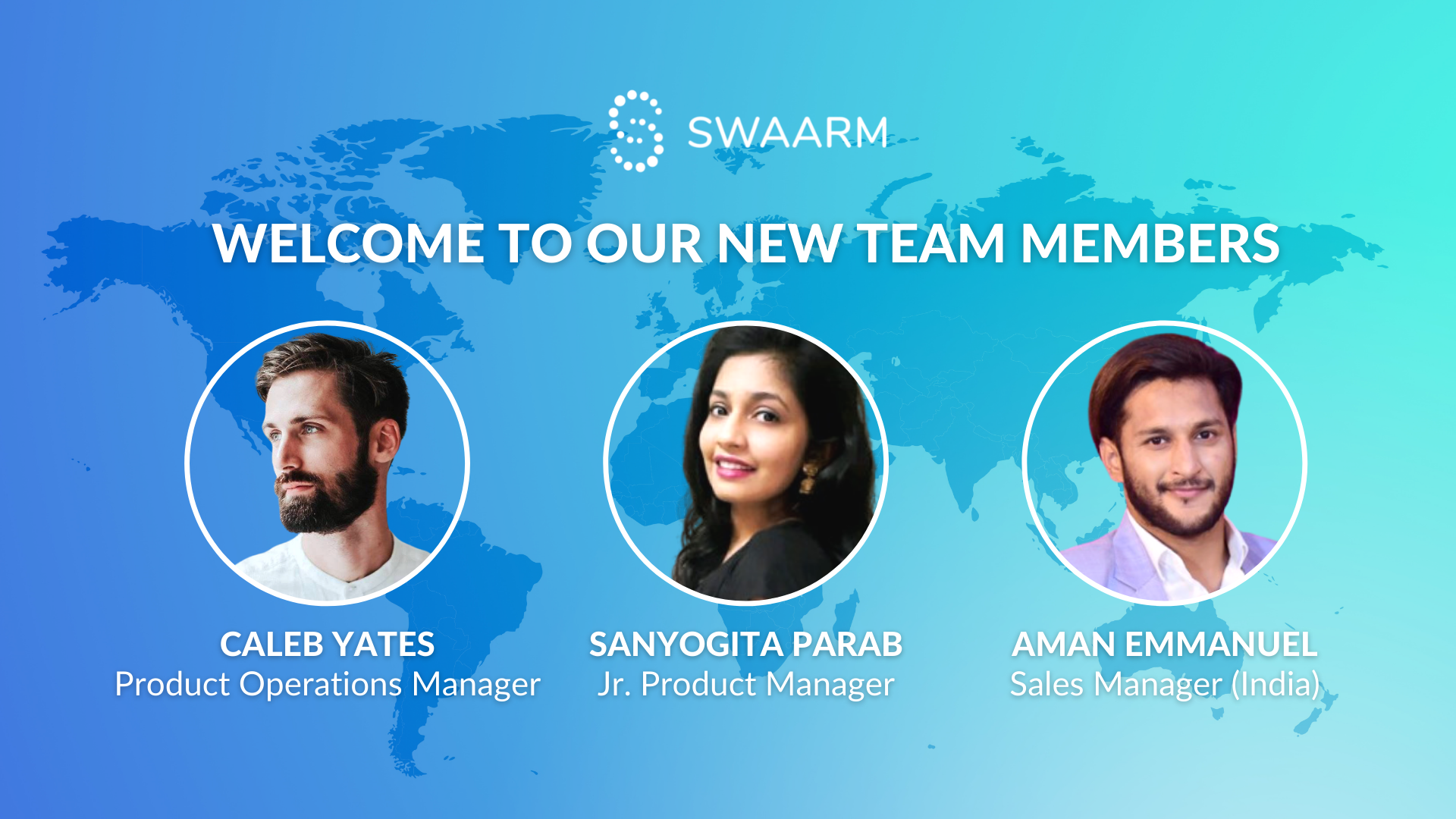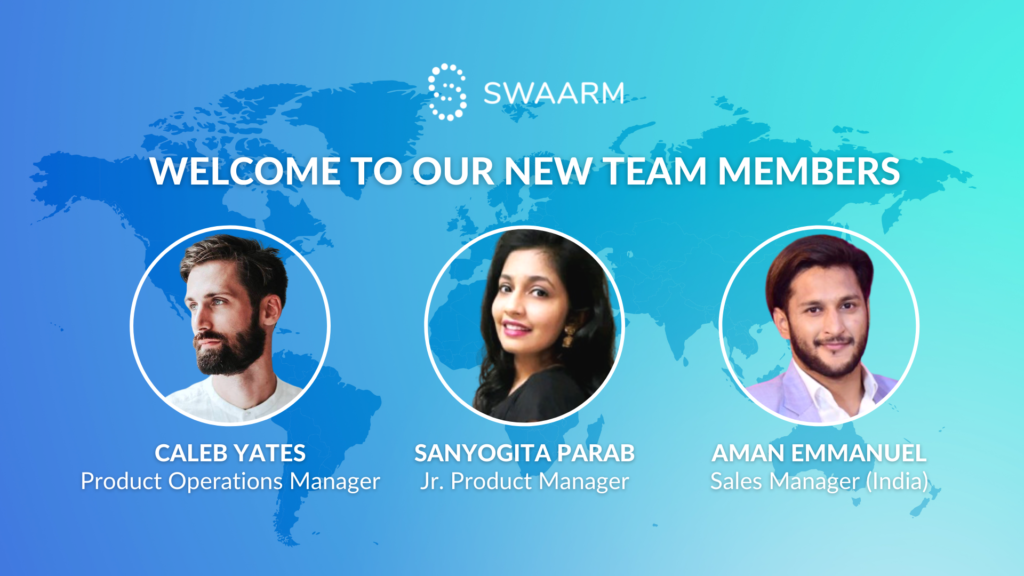 Aman Emmanuel has joined Swaarm as our Sales Manager (India)
Aman Emmanuel has joined Swaarm as Sales Manager for the Indian market. He has years of experience working for financial and community management systems like NoBrokerHood as Senior Territory Sales Manager and as a Business Development Manager for MyGate.
Caleb Yates has joined Swaarm as our Product Operations Manager
Also joining our expanding team is Caleb Yates as Swaarm's Product Operations Manager. Caleb has years of experience in account management for advertising and marketing companies operating on a global scale. Moreover, Caleb is a perfect fit for Swaarm due to his extensive experience in hybrid positions that have successfully fuelled his product team with insights from clients.
Sangoyita Parab has joined Swaarm as our Junior  Product Manager
Sangoyita Parab is joining the Swaarm team as our Junior Product Manager. Her previous experience includes roles as a Software Developer for marketing and advertising company Growisto and working as an Associate for managing consultant company ThinkAnalytics.
As Swaarm continues to grow, we are delighted to bring new members to our amazing team. We are extremely excited to welcome Sanyogita, Aman, and Caleb, all of whom will help us achieve our goals in providing superior service to clients while expanding in new and existing regions throughout 2021 and beyond.
We're always on the lookout for fresh thinkers, who are passionate about the performance marketing landscape and keen to work in a dynamic and agile environment.
Do you want to join our awesome team and truly make an impact with your ideas?
Explore our current openings here, and we look forward to hearing from you!
About Swaarm
Swaarm provides a martech tracking platform that allows agencies, advertisers, and networks to measure, optimize, and automate their marketing efforts at scale. We work with clients on a global scale, helping companies simplify campaigns and accelerate business growth.