Happy Birthday Swaarm! Celebrating our first anniversary with milestones and visions of the future
September is a special month for Swaarm as we celebrate our company's first anniversary. It has been an amazing year, and as a team, we have built an innovative, performance-based tracking and optimization platform that offers premium features at an affordable price to marketers across the globe. We would like to take this opportunity to celebrate a year filled with achievements and share what to expect as we continue to grow.
Swaarm secured €800K in funding in 2020 to grow our performance-based tracking technology solutions. From the very beginning, our vision was to provide a martech tracking platform that gives agencies, advertisers, and networks everything they need to measure, optimize, and automate their marketing efforts at scale. Since entering the market, we have earned the trust of clients and their businesses around the world in a very short time. We achieved this by staying true to four core values:
Offering a premium solution at an affordable price thanks to our unique and hyper-efficient infrastructure
Ensuring data reliability with our comprehensive data display
Offering flexibility by constantly developing our products in line with clients' needs
Providing a solution that is easy to use, making actions faster and more efficient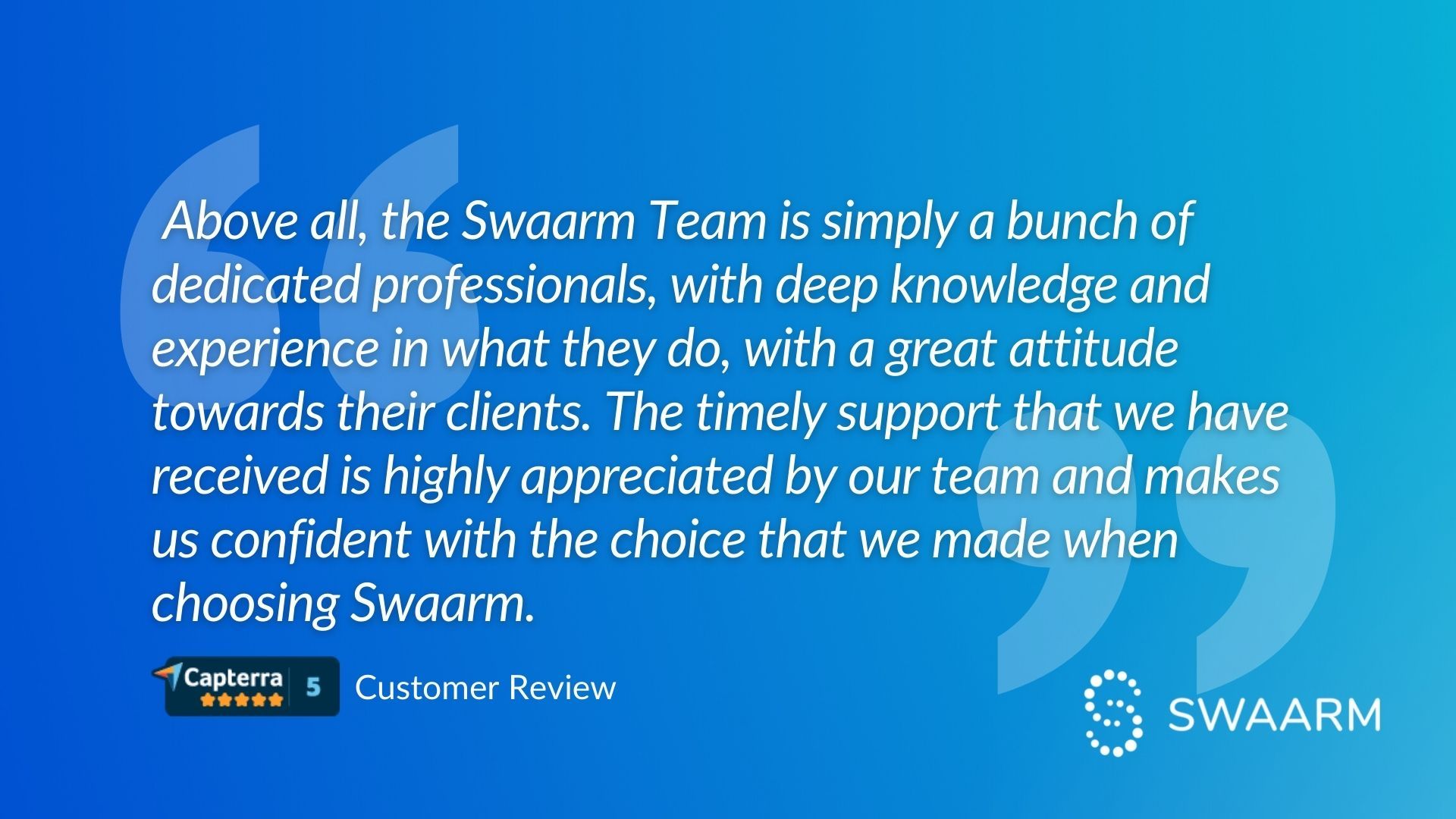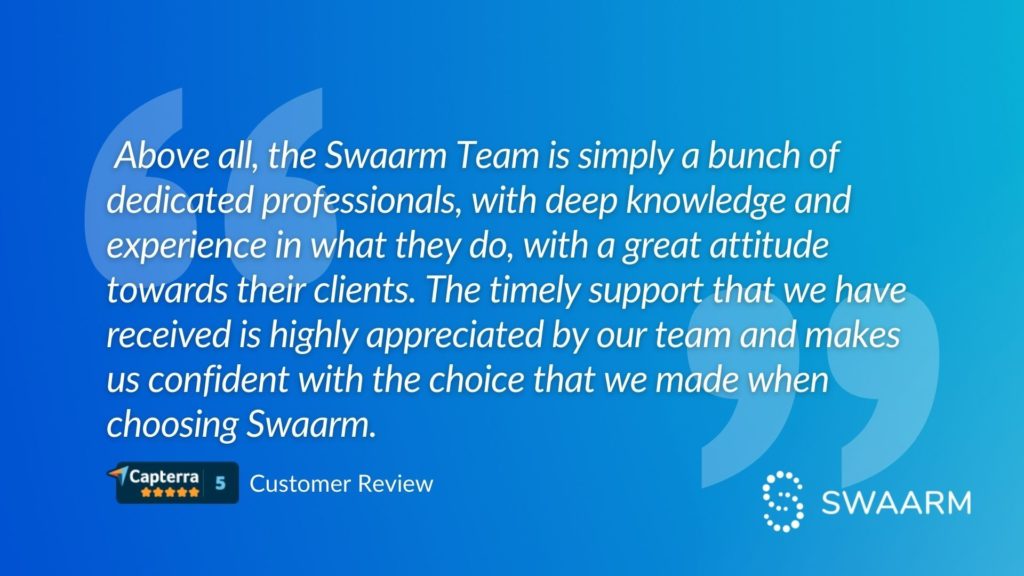 It has been a pleasure to see our number of staff and clients grow throughout the year. Over the last 12 months, we have tripled our amazing staff – bolstering our expertise – and onboarded many brands, including Apptrust, AppnApp, and OLAmobile. We serve a wide network of clients in the Americas, Europe, and Asia and plan to grow our presence in these regions, with a particular focus on the US and Southeast Asia. This is a critical indicator that we have built trust with our clients by enabling them to benefit from a premium solution that is easy to use while also offering data reliability and flexibility. Moreover, feedback from clients has shown that we are on the right track:
"The Swaarm platform itself is very intuitive and the automation rules are next level. Instead of doing repetitive work such as pushing offers to publishers or blacklisting sub ID's, our Account Managers can automate these processes and can now focus on value-creating tasks."

– Oleksandra Gipsh, Co-Founder & COO, Apptrust
There have also been many new product releases throughout the year to enable clients to measure, optimize, and automate their marketing efforts at scale. I am most proud of Swaarm's Privacy Enabled Attribution, which we launched in response to  Apple's IDFA removal.
Apple's decision to remove IDFA was a significant change to the mobile industry, breaking the user-level attribution model many marketers rely on. It created a problem for MMPs because they could only provide attributed networks with the source and sub-source to a maximum of two networks in their advertising chain. PEA solves this attribution problem by generating a special token that can be retrieved in the postback.
Another product release we are hugely proud of is Explorer, our unique automation suite of products. This helps clients manage billions of events within seconds, providing the insights our clients need to efficiently operate their businesses and making it easier to navigate the industry's growing complexity with ease.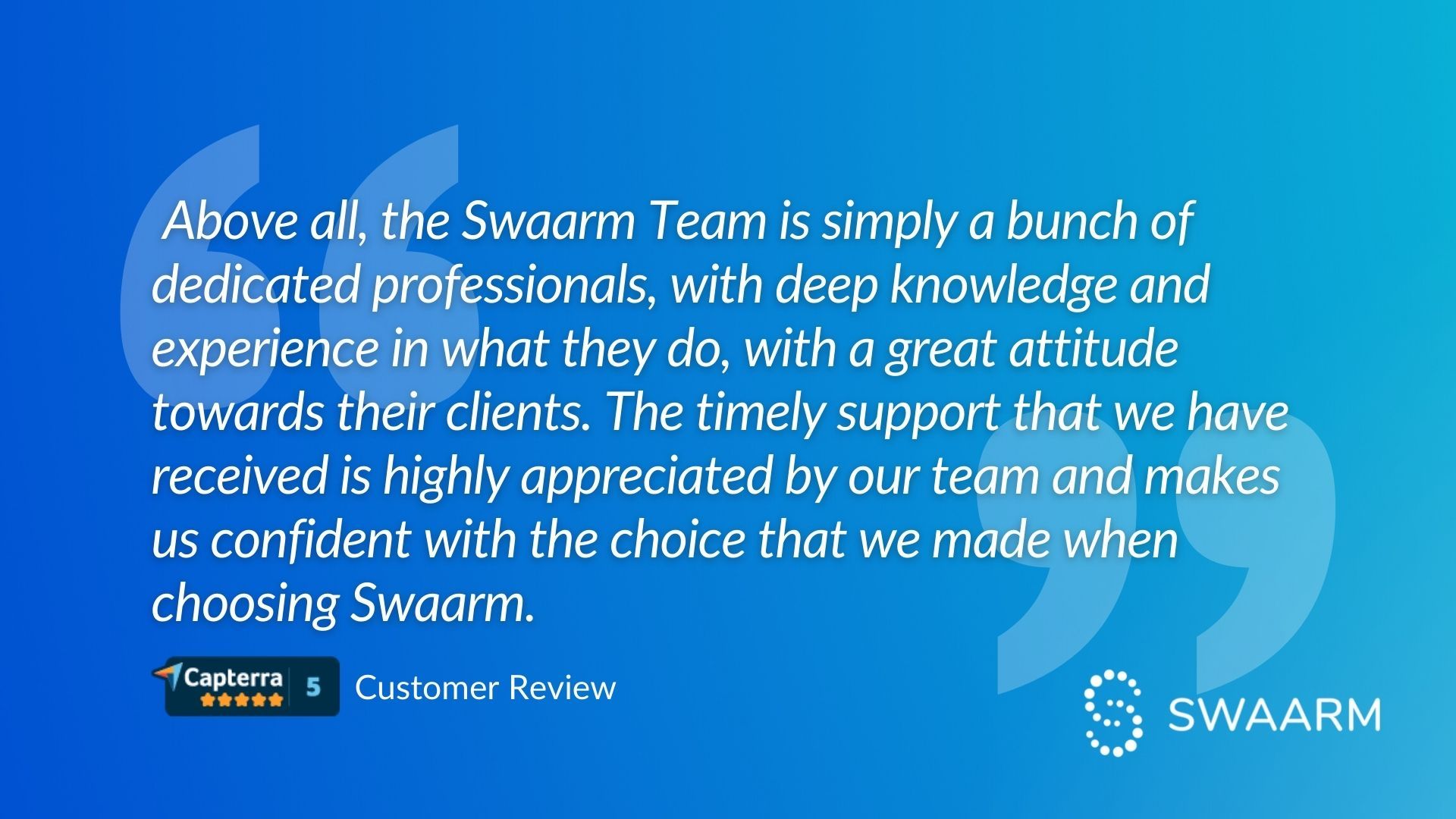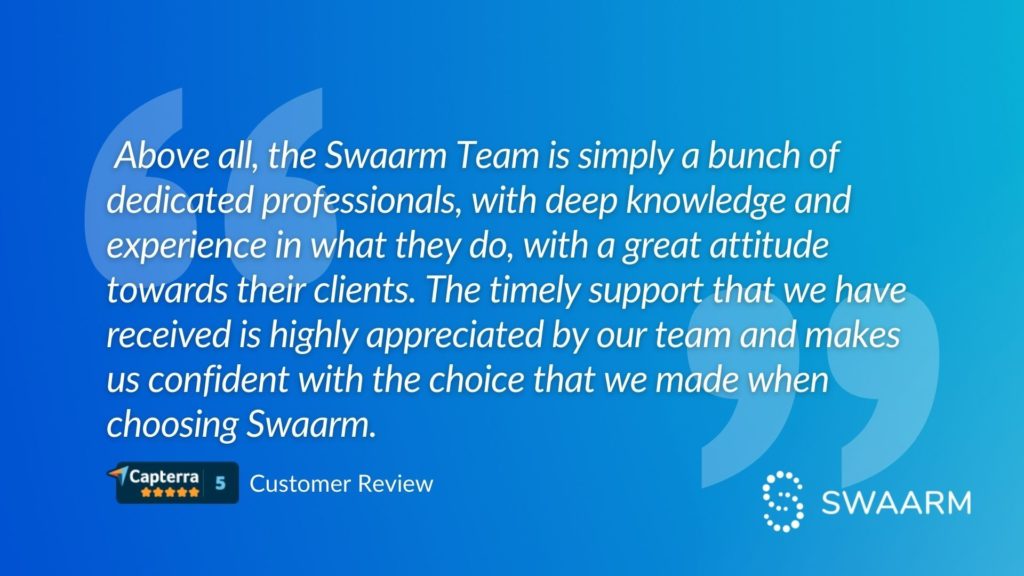 Our vision has come to fruition due to the dedication of our team across all departments, who have done a brilliant job throughout the entire year. Thank you for all your hard work, which has allowed us to grow and give clients confidence that we are a truly global, reliable, and trusted company with whom they can form long-term relationships. I would also like to thank all of our clients for their trust in Swaarm to empower them to achieve their goals in 2021 and beyond.
What's next for Swaarm?
We have successfully secured a new investment that enables us to grow our product in line with our client's needs and expand our global footprint. Moving forwards, we will also be using the funds to invest in our infrastructure and significantly expand our products.
This is a huge achievement for us all, and the great news is that our global expansion is well underway. As we further grow our team, we are very excited to bring our solution to more marketers around the world. We will keep on building the most innovative platform in the market – keeping our customers' needs in sight and building the product around it. We will continue to ensure our infrastructure is stable, smart, and less expensive than other solutions in the market.
About Swaarm
Swaarm is a performance-based marketing platform that provides an innovative martech tracking and campaign management solution for agencies, advertisers, and partners to manage, track, analyze, and optimize their marketing campaigns at scale.
Contact us today to find out how our innovative technology can help you grow your business at scale. Our team of industry experts will be happy to answer your questions.