Swaarm MMP is the unified solution that effortlessly connects the worlds of mobile measurement and performance marketing. Choosing our attribution platform will not only help you build successful apps but also run successful campaigns all in one place. It's a solid foundation, to propel your marketing efforts to new heights! 
In the ever-evolving realm of digital marketing, the quest for precise data and seamless campaign management has never been more critical. The significance of accurate mobile measurement and performance marketing can't be overstated. In this digital age, where data rules supreme, understanding the intricate relationship between these two elements can be the key to unlocking the full potential of your marketing efforts. 
"With Swaarm MMP, you're not just managing campaigns; you're optimizing them with surgical precision, making data-driven decisions that maximize ROI."
In this blog, we'll explore why Swaarm MMP is the ultimate choice for businesses that demand excellence in their marketing campaigns.
1. Comprehensive insights: The holistic view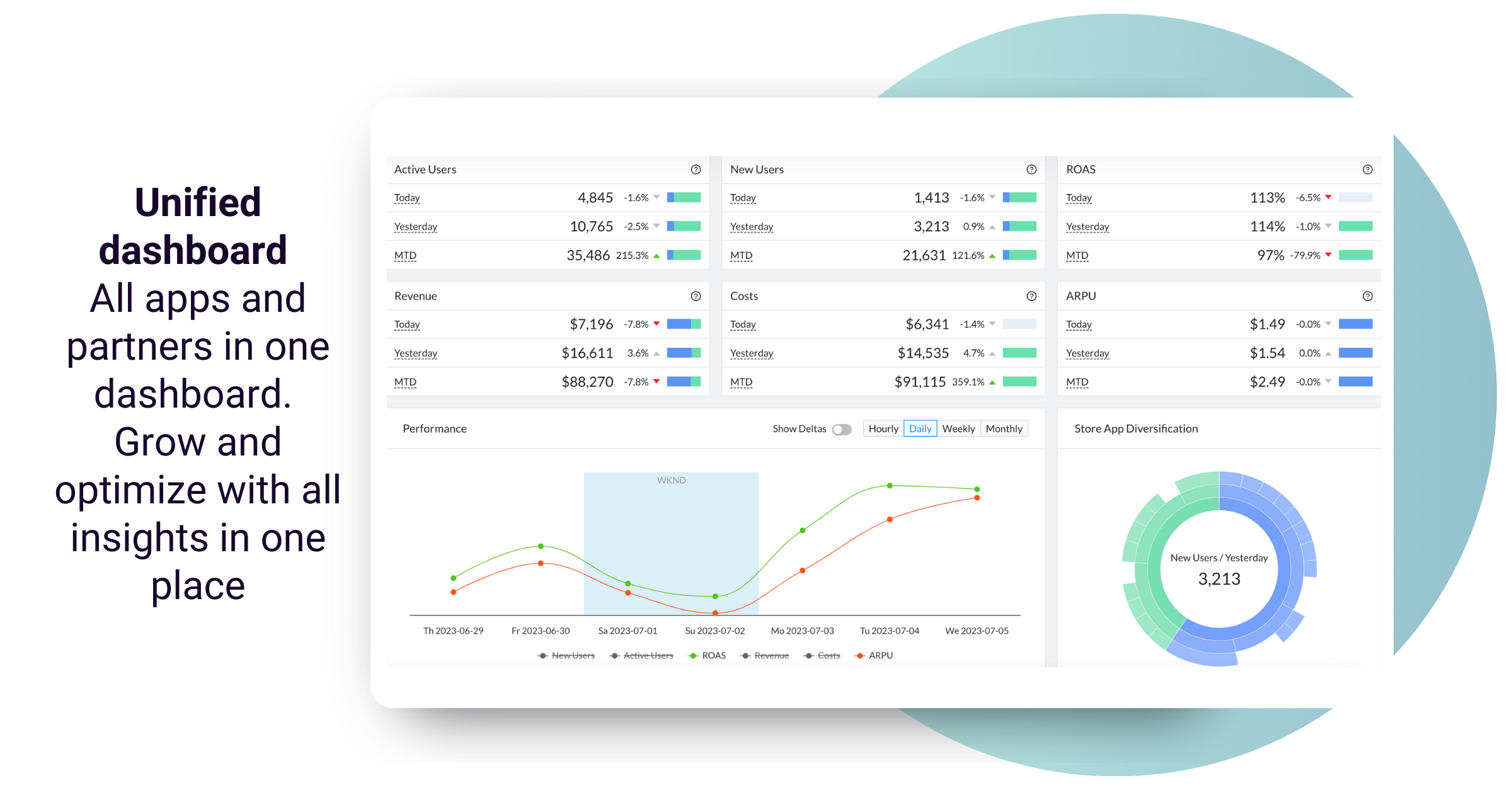 Swaarm MMP offers many benefits that can take your marketing game to the next level! 
Our platform provides a comprehensive view of your marketing efforts, including user interactions, campaign performance, and other vital metrics. With all of this valuable information at your fingertips in one place, you can make data-driven decisions that will help you achieve marketing success. 
By viewing all the components of your strategy as interconnected, you'll gain a holistic perspective that will enable you to optimize your campaigns and reach your goals faster. 
Many mobile measurement partners offer app management services that provide data and insights related to the events coming from the SDK. However, they do not allow you to run ads or offers on their platforms. 
On the other hand, Swaarm MMP offers not only app management but also partner management services. This means you can manage your app events and run offers for app-related ads within the same platform.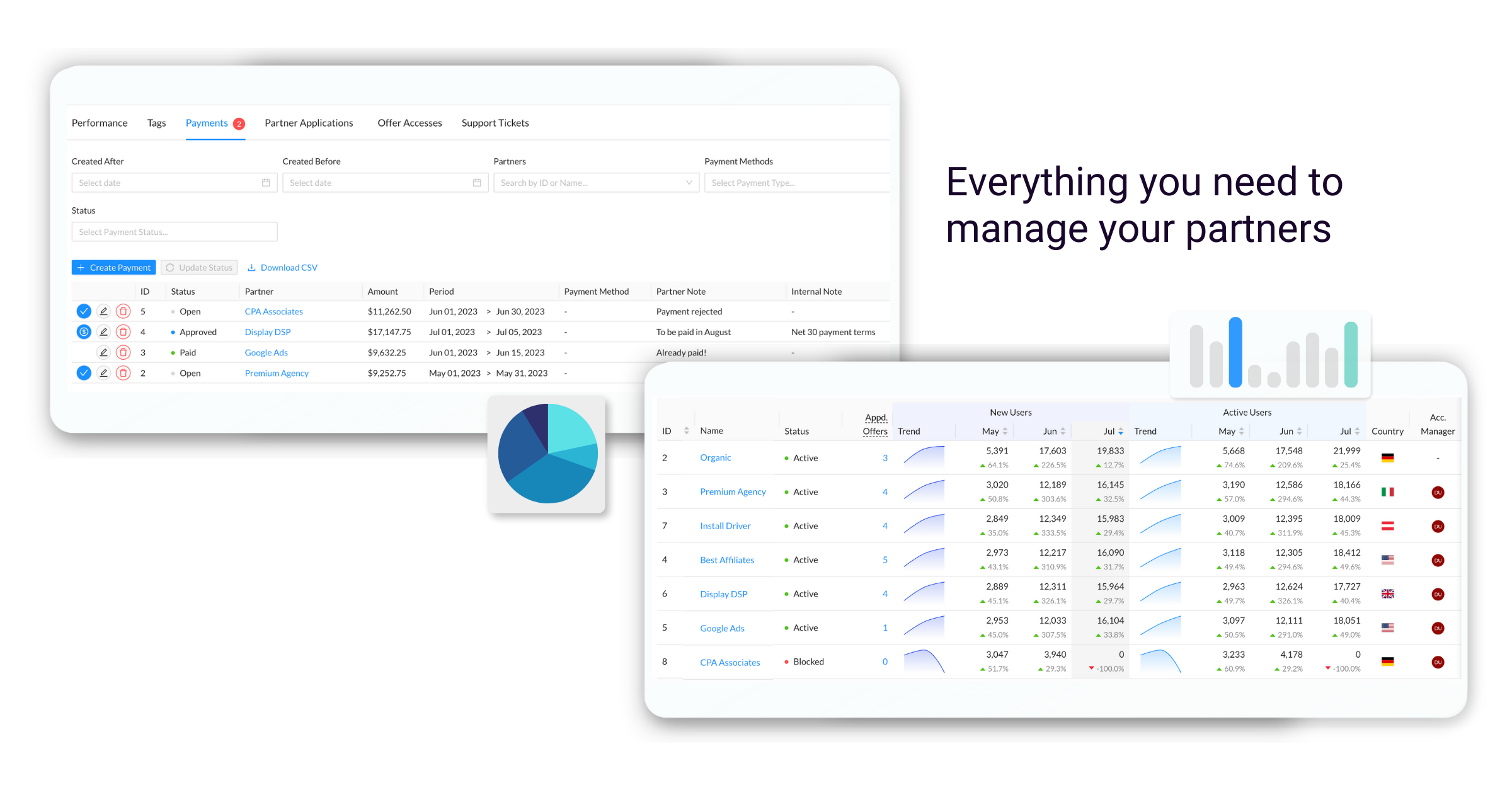 2. Efficient data Sharing: The flow of information
Swaarm MMP is an attribution platform that acts as a bridge between mobile measurement and performance marketing. Its primary function is to ensure that data flows effortlessly between these two realms. This is crucial because it helps to minimize discrepancies, eliminate errors, and simplify the marketing process. 
The benefits of this seamless data flow are significant. You no longer have to worry about manual data transfers or the risk of data inconsistency. With Swaarm MMP, you have complete control over the data journey, making your marketing life much easier.
3. Simplified reporting: All in one place
One platform, one place to access all the data you need. Our attribution platform simplifies your reporting process. Your campaigns' performance, user interactions, conversions, and user behavior are at your fingertips, all conveniently located within a single forum.
Consolidated reporting saves you time, streamlines your workflow, and puts you in charge of your marketing data. No more juggling between multiple dashboards or reports; Swaarm MMP simplifies the data presentation for you.
Swaarm MMP has a user-friendly report segmentation, which allows users to check necessary reports without any confusion. For instance, app marketers can analyze cohort, activity, stickiness, and funnel reports to understand user behavior and activity. On the other hand, performance marketers can check conversion, custom, and fraud detection reports to evaluate the performance of their marketing campaigns. 
Cohort reports: Cohort reports are helpful for app marketers to group users based on a specific event or timeframe, such as the date of app installation. This helps in understanding user retention and engagement patterns over time, allowing for targeted retention strategies.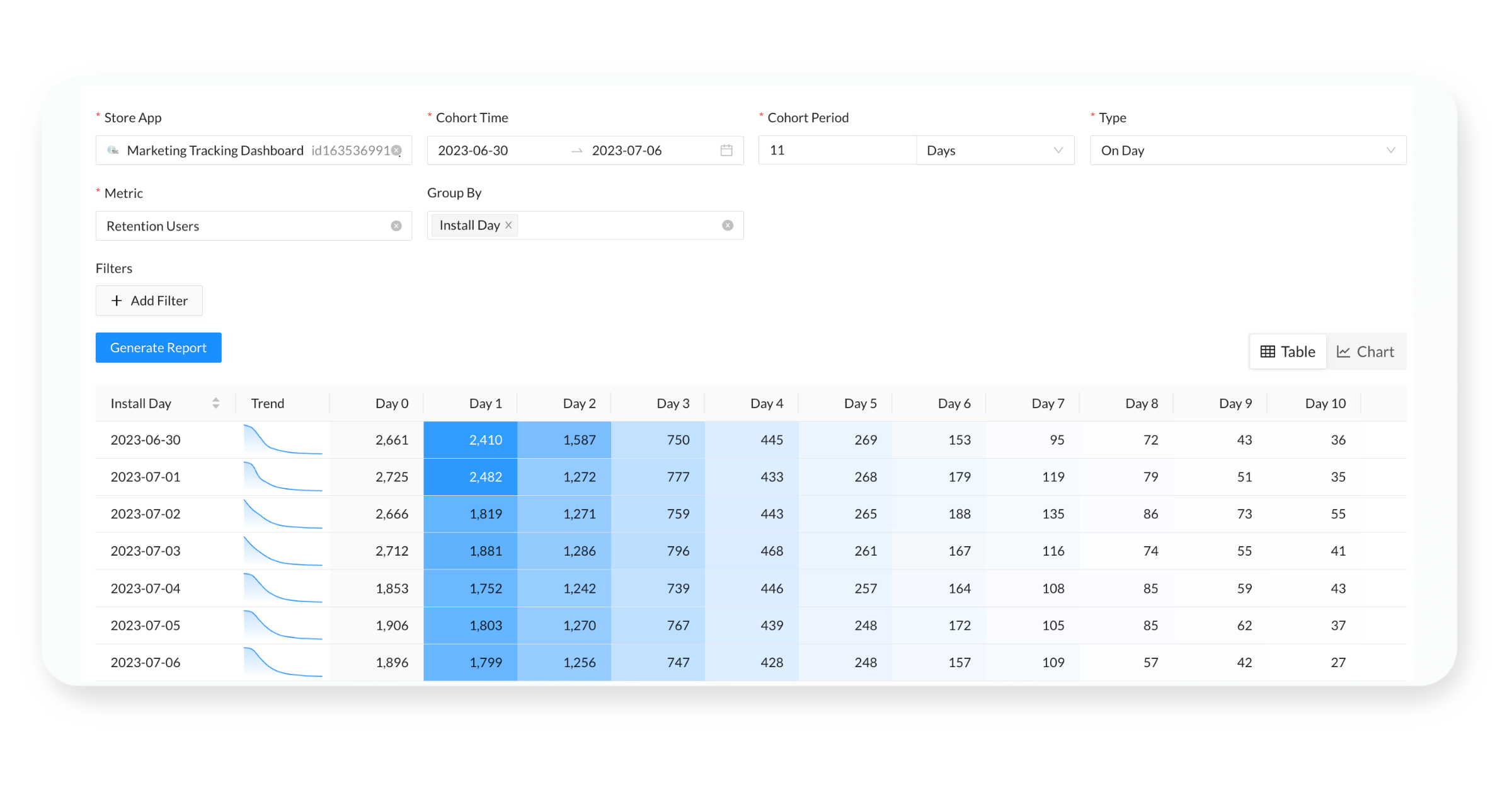 Activity reports: Using this report, marketers can get insights into user interactions within the app. App marketers can pull data such as the total amount spent by a user, the total number of users who spent on the app, average revenue generated by the user, total app installs, user sessions, etc., helping them focus on optimizing these areas for better user experience.
Stickiness reports: App marketers can use this report to measure how frequently users return to the app. App marketers can identify user engagement trends. Using this report, they can calculate daily and monthly trailing active users and segment them by geo, source, app ID, partner, etc. Marketers can analyze which segments are getting a high rate of trailing active users, and use this information to enhance user engagement and satisfaction.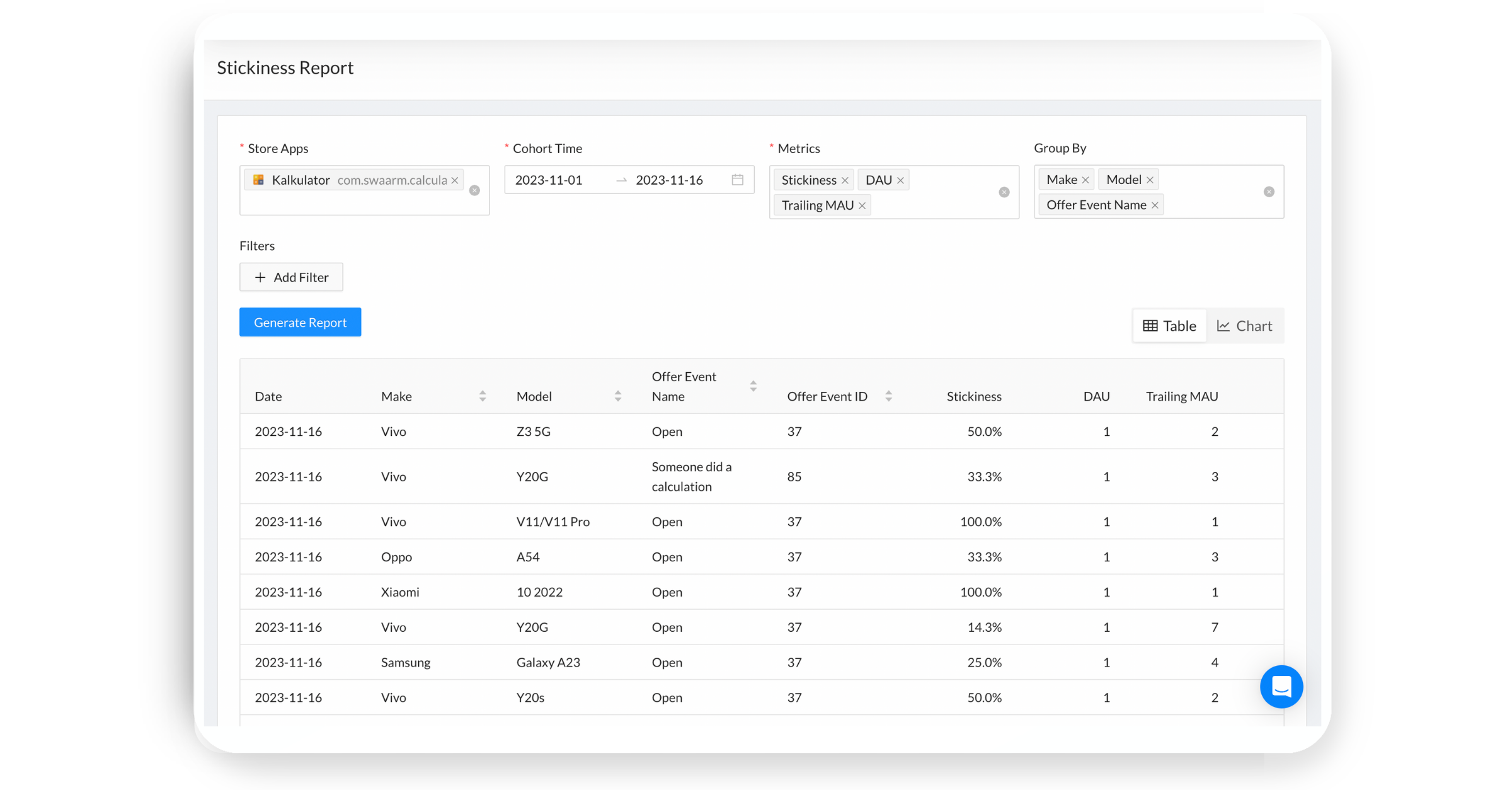 Funnel reports: Using this report, one can track user conversion paths, pinpoint drop-off points, and identify areas for improvement in the user journey. It's invaluable for optimizing the onboarding process and increasing conversion rates.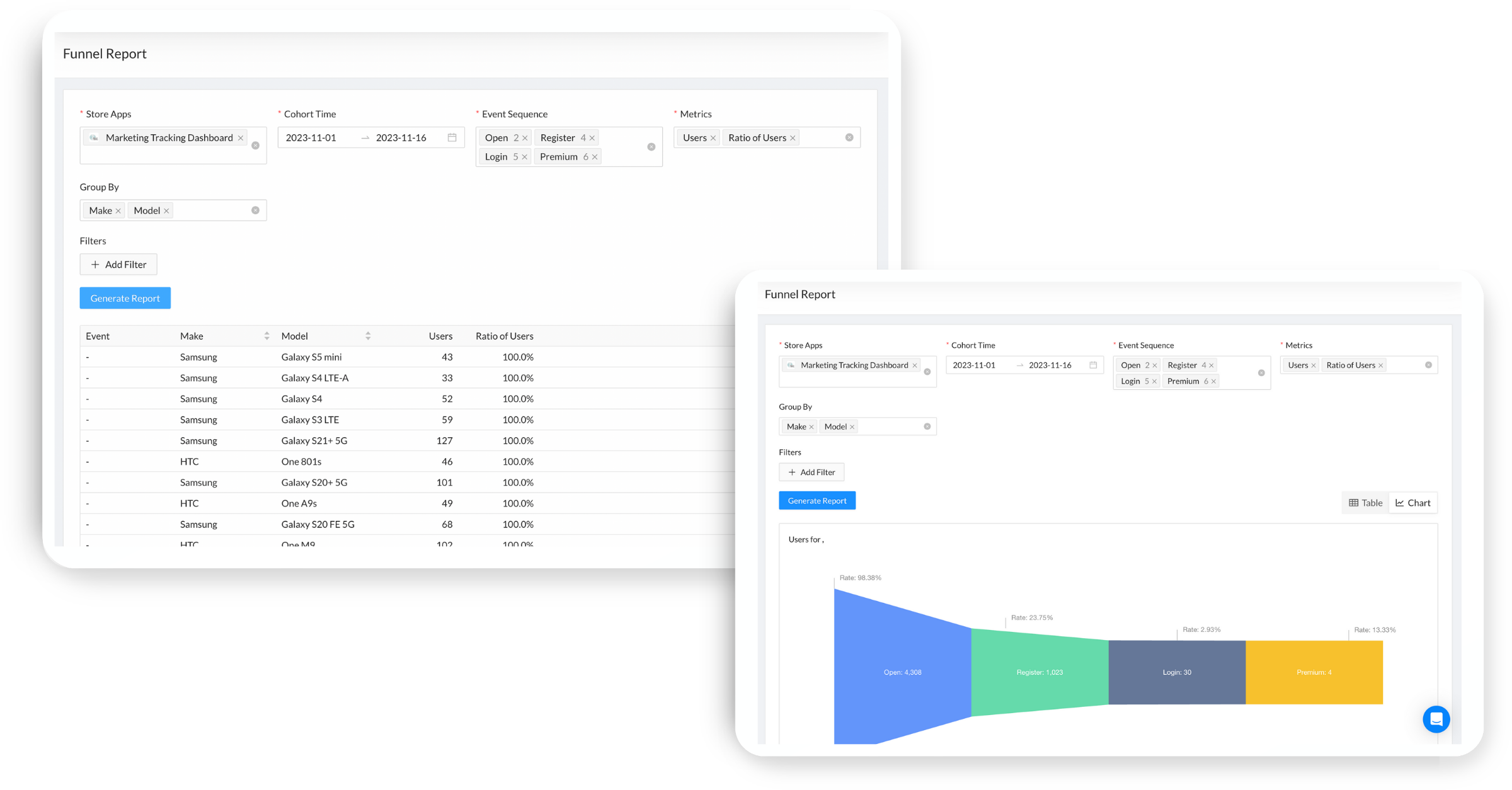 Conversion reports: This report provides insights into how well marketing campaigns are converting users, whether it's for installs, sign-ups, or other desired actions. It allows performance marketers to evaluate the effectiveness of their ad campaigns.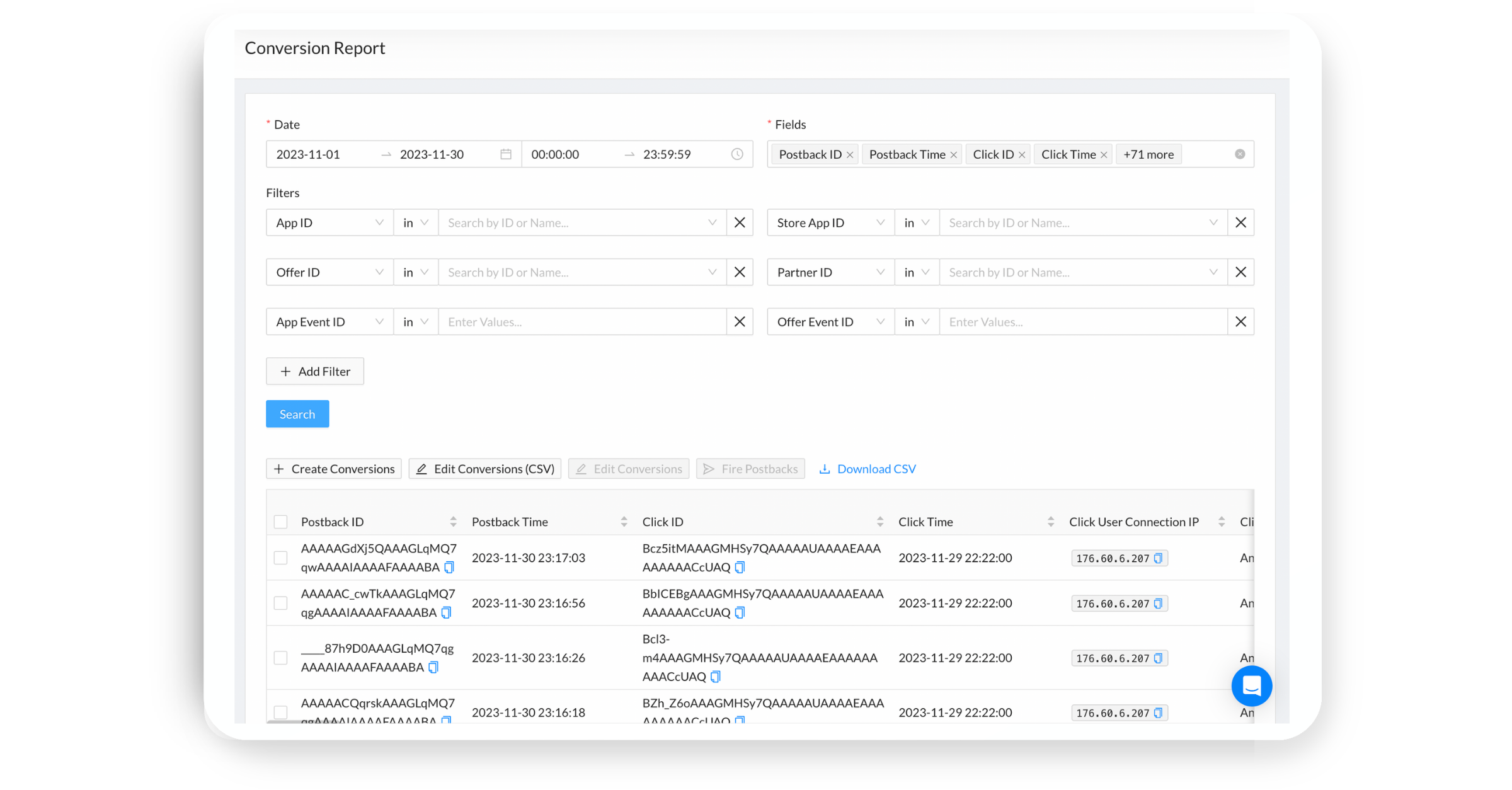 Custom reports: Performance marketers can use custom reports to get flexibility in analyzing specific data points or KPIs relevant to their marketing goals. This customization allows marketers to focus on the metrics that matter most to them, whether it's user engagement, revenue, or other key performance indicators.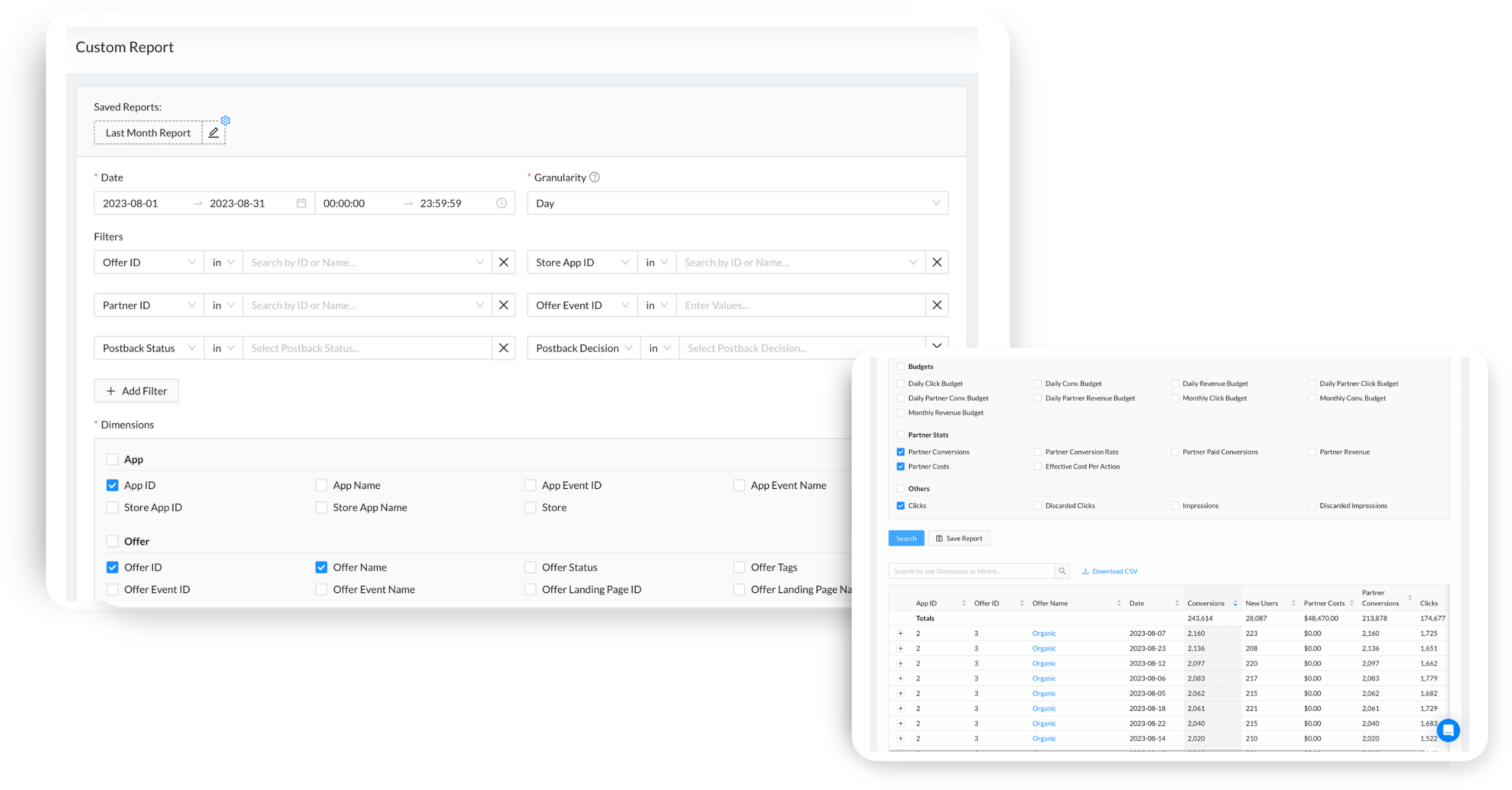 Fraud detection reports: This report is crucial for identifying and mitigating fraudulent activities in ad campaigns. This can include click fraud, ad stacking, or other types of fraudulent behavior. Detecting and preventing fraud ensures that marketing budgets are well-spent.

By offering these diverse sets of reports, the Swaarm MMP empowers marketers to gain a comprehensive understanding of user behavior, campaign performance, and app usage. App marketers can improve user engagement, retention, and user experience, while performance marketers can fine-tune their campaigns, reduce ad spend on fraudulent activities, and achieve better ROI. These reports are valuable tools for app marketing and performance marketing efforts.
4. Optimized campaign management: Data-driven excellence
Data-driven decisions are crucial in digital marketing. Swaarm MMP provides you with the tools to make these necessary decisions. It empowers you to optimize your campaigns more effectively. Real-time tracking, detailed insights, and precise data enable you to navigate your campaigns with confidence.
The result? Maximum ROI. When utilizing Swaarm MMP, you're not just managing campaigns; you're optimizing them with accuracy, ensuring ROI positive results.
5. Cost efficiency: All-in-one savings
Obtaining mobile measurement and performance marketing services from a single provider presents a significant cost-saving opportunity. It eliminates the need for separate contracts, negotiations, and administrative overhead.
Swaarm MMP, or attribution platform, brings you the dual benefit of excellence and cost efficiency. You're not only streamlining your marketing data; you're simplifying your expenses, too.
6. Streamlined support: A single channel for excellence
At Swaarm, we understand that integrating dedicated customer support for both MMP and performance marketing can be a game-changer. That's why we offer streamlined support through a single channel.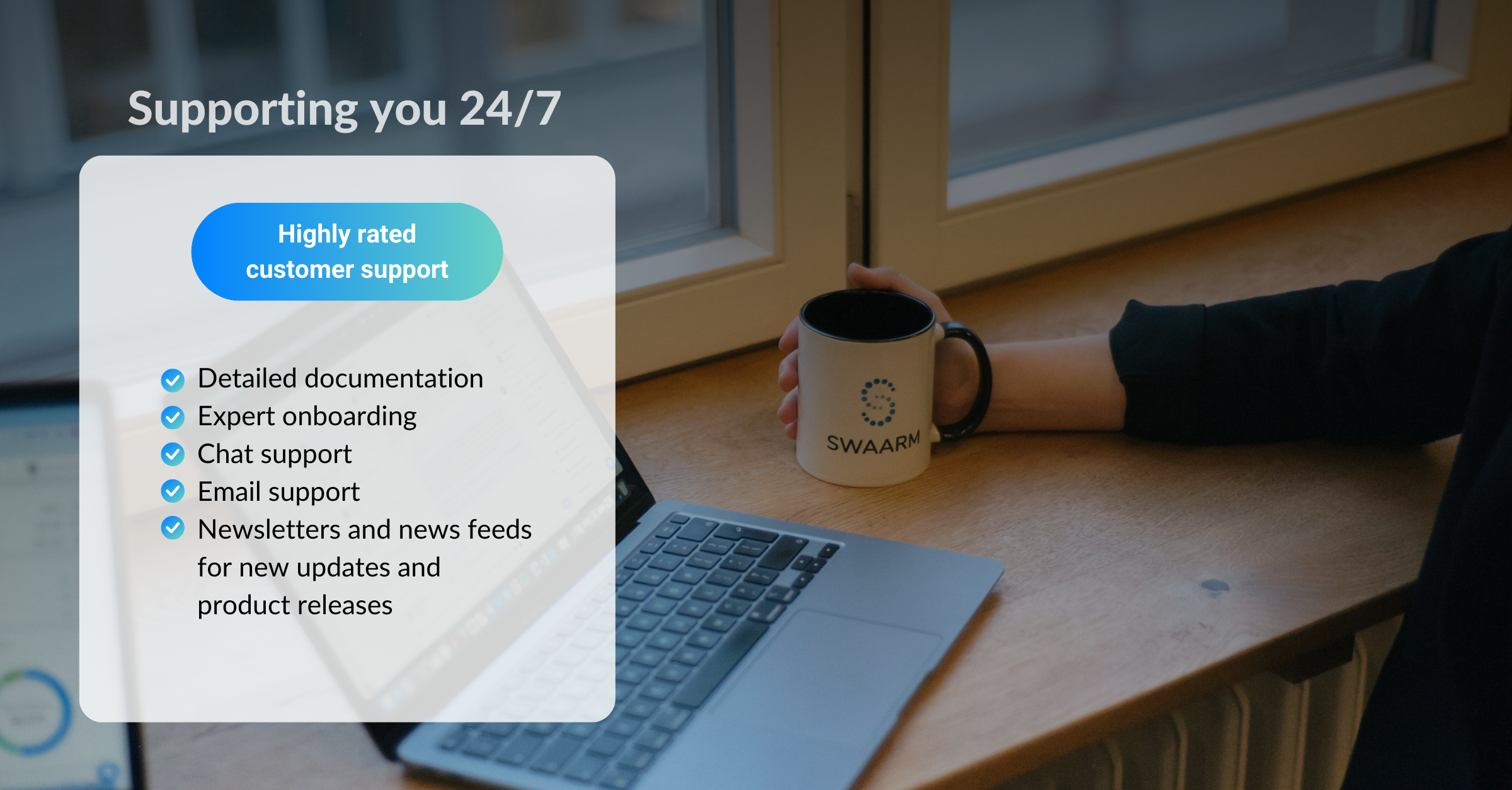 We're thrilled to offer our clients unparalleled access to our team of experts in MMP and performance marketing. Our tailored solutions ensure that each client receives the much-needed attention and support they need to succeed. At Swaarm, we are committed to excellence and dedicated to helping our clients maximize the value of our services. 
Here is a list of services we provide to support our MMP users:
Detailed documentation

Expert onboarding

Chat support

Email support

Newsletters and news feeds for new updates and product releases
Our streamlined help process simplifies interactions and offers consistent, top-tier support for all mobile measurement and performance marketing needs. Let us help you achieve your goals with confidence and ease.
Conclusion
In the ever-evolving field of digital marketing, accurate mobile measurement and performance marketing are vital. That's where Swaarm MMP comes in – our innovative solution seamlessly integrates these critical components, making data management a breeze and optimizing your campaigns like never before. 
Our unified approach is a game-changer for businesses looking to maximize the impact of their marketing strategies.
We're passionate about helping you streamline your efforts and achieve mastery in your marketing endeavors. So why wait? Take advantage of the power of Swaarm MMP by booking a demo today!