How Swaarm's exceptional customer support helps you thrive with a consultative approach
From onboarding to daily operations, offering customer support services at the highest standard is just as important as the innovative tools and technology that helps you scale. These are two sides of the same coin: the innovative technology needed to help you scale, and a support service that helps you get the most out of our platform. In this article, we share the onboarding process and how we offer exceptional client support to help you thrive.
Onboarding with Swaarm: The highest standard of client support from the very beginning
We get overwhelmingly positive feedback in regards to our onboarding process, which has been designed to give clients the knowledge they need to thrive with our service. Our onboarding process is also personalized for each client, ensuring that you can get the most out of Swaarm's innovative tools.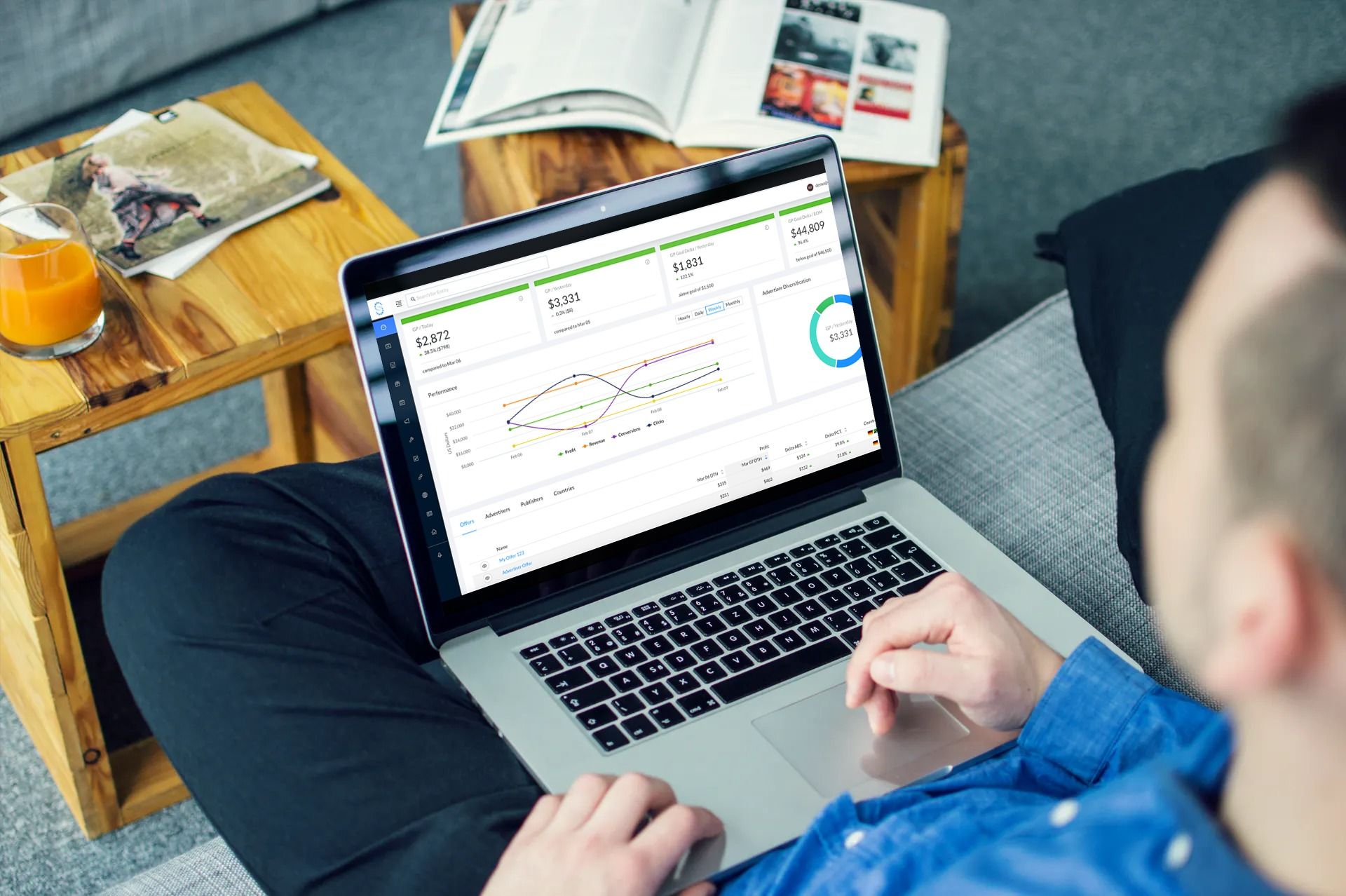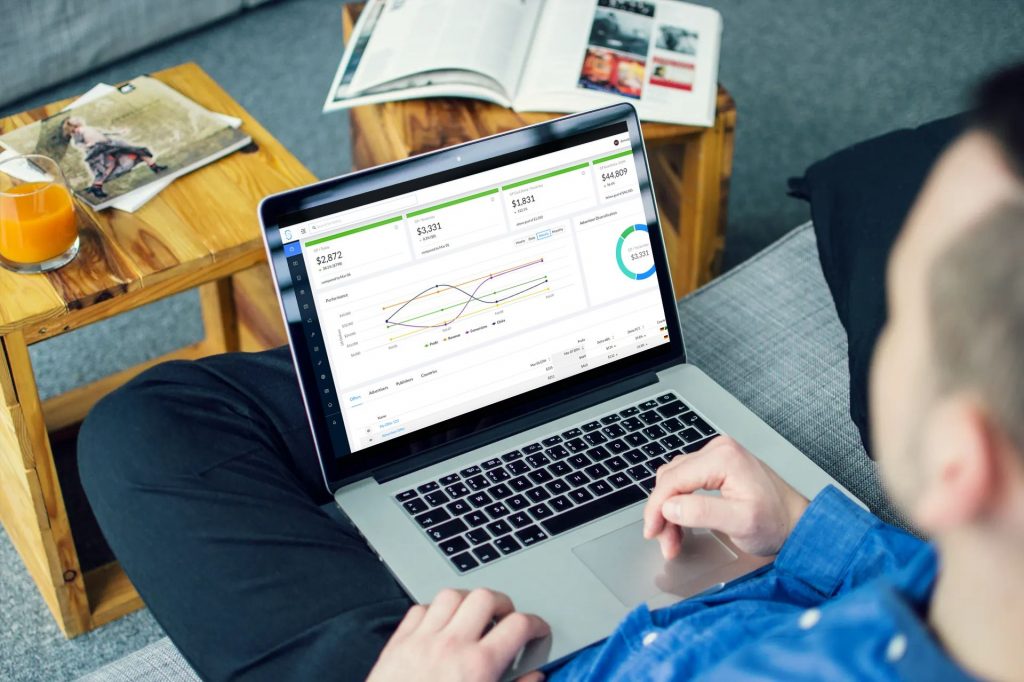 We have found that our positive feedback is partially a result of the customer support we offer from the very beginning of your journey – including the onboarding phase. Support is provided by our client services team from the very beginning of your trial, establishing a long-lasting relationship for best results. Our support team will organize the following to ensure you have everything you need:
1. Dedicated onboarding sessions
In the first week of your trial, we offer two onboarding sessions (one hour each) where our customer support team goes through our tool step-by-step. This ensures you can comfortably know your way around the tool from the very beginning.We also spend three hours of dedicated work on your use cases. This is scheduled on demand, as many clients will want to familiarize themselves with the tool beforehand. This allows us to go more in-depth into our features that set us apart from other platforms, such as our automation engine, optimization features, and publisher groups.
This is typically scheduled within the second or third week of your trial. The process gives our Account Managers greater knowledge of your platform usage.This is our usual onboarding process, but if there are any unanswered questions then additional sessions can be scheduled to ensure everything you need has been covered. All of your sessions are recorded so that you can share with your organization, watch them back and refer to specific insights when you need them.
2. Access to Swaarm's Knowledge Base
You will be given access to Swaarm's knowledge base, which includes a comprehensive compilation of many workflows that will be useful when getting started. This can be used to help with daily tasks, from checking information to learning new insights about our tool. This provides you with the answers you need to overcome daily challenges.
The knowledge base is searchable, enabling you to identify specific articles relevant to your needs at any time. If you have any questions regarding an article in our knowledge base, you can contact our team by email and chat support.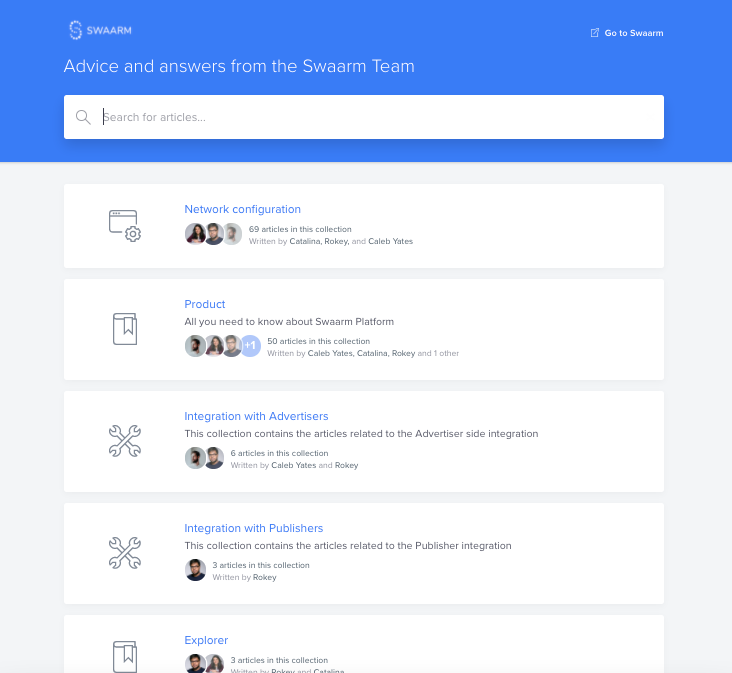 3. Email, chat- and video support
From the very beginning of your trial, you have access to customer support via email and our chat tool on our platforms. Moreover, we offer short explainer videos to directly showcase certain features – from how to set them up to refining them for your purposes and more. We receive overwhelmingly positive feedback regarding these support channels because our team has account management experience in the past. They are informed about the challenges account managers may face and consequently provide pragmatic advice.
Gain access to a dedicated task force available in your region
We build a task force so that clients will always have the support they need – no matter where they are in the world or and which timezone suits their schedule. We also ensure that backup support is always available whenever a team member is unavailable due to vacation days or illness. We have a system in place to transfer the necessary knowledge regarding each client so that our support is efficient, informed, and suitable to your specific needs. This results in uninterrupted service for our clients. Moreover, our team can also speak a wide variety of languages to cater to our global clientele.
Client reviews of Swaarm's customer support
We are incredibly proud of our client support services and the feedback we receive from clients. Here are some excerpts from client reviews on Capterra that highlight the exceptional support we provide and how this makes an impact on our clients' daily operations. You can also read our clients' full reviews on Capterra.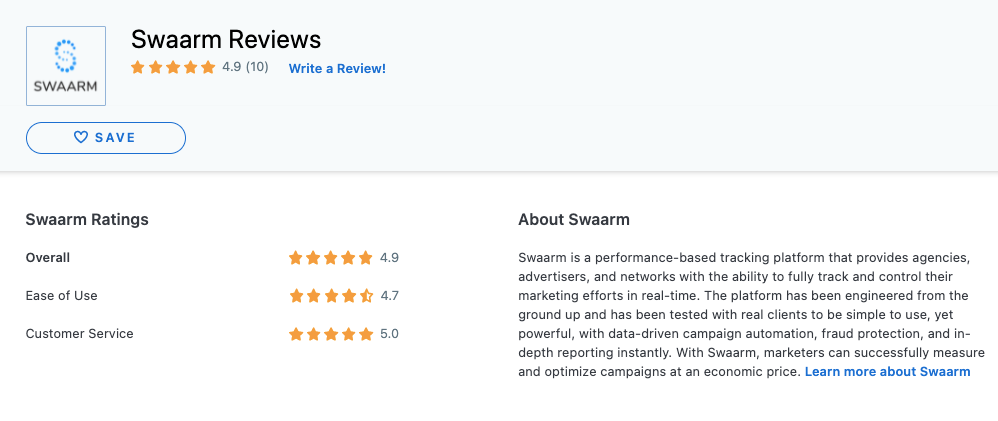 Luliana Popa, CEO of Adsandmore, comments that our team has helped in every case that needed assistance: "I like a lot of things about Swaarm, mainly it is their support team that helped me 100% on the cases I had."
Carlos V., Publisher Manager at Apptastic, comments on Swaarm's features and our ability to adapt to clients' needs: "Features allow for a wide range of analysis. The support team is very friendly and willing to help in everything and to implement new features to the platform if necessary"

Asya K., Senior Account Manager at Adsandmore, shares their opinion on Swaarm's team of experts and how their knowledge translates to exceptional support: "Above all, the Swaarm team is simply a bunch of dedicated professionals, with deep knowledge and experience in what they do, with a great attitude towards their clients and big friendly smiles on their faces. The timely support that we have received so far from them is highly appreciated by our team and makes us confident with the choice that we made when choosing Swarm."

Our support is global and available to all clients. If you would like to learn more about Swaarm's customer support and how we can help you scale, get in touch with our customer support team.