It's been a great year! Here are the Swaarm Highlights of 2021!
As we wrap up 2021 we are looking back at an incredibly exciting and successful year. Amazing achievements such as the release of new product features, a funding round, and the onboarding of many new clients have allowed us to grow our tracking platform even further.
Let's take a look at the many achievements and milestones from the past 12 months: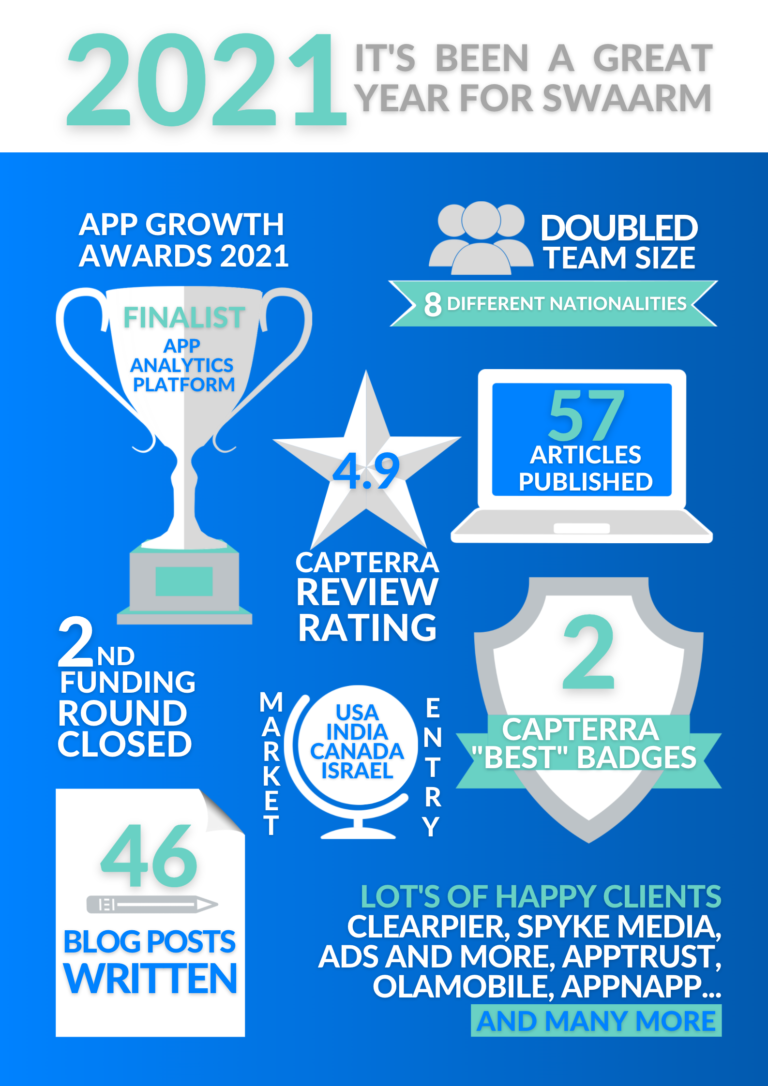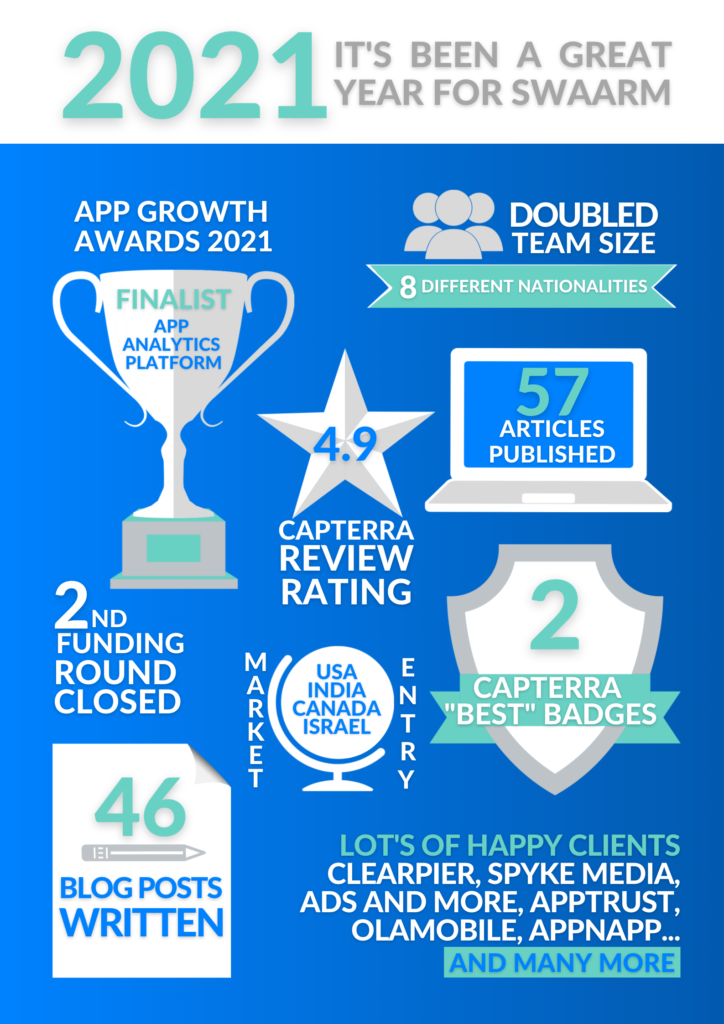 We would like to thank all of our clients for their continued support and trust in Swaarm this year!
With 2021 coming to an end we are looking forward to the new year and to all the exciting challenges it will bring. Moving forward, we will keep on building the most innovative performance-based tracking platform in the market and we are excited to bring our solution to more marketers around the world in 2022.
Happy New Year from all of us at Swaarm!