Welcome to Swaarm: Get to know our team
Our company's name derives from the word 'swarm', meaning to move or gather in a large group. We chose this name as it represents our long-term objective: to build a platform with a strong network effect, meaning every additional customer will grow the added value of the entire network – the Swaarm.
What does Swaarm do?
Swaarm is a performance-based tracking platform that helps clients benefit from the power of automation. We provide an innovative and easy-to-use ad-tracking solution that helps affiliate networks and agencies to grow their business at scale. Clients can successfully manage, track, analyze and optimize performance marketing campaigns in real-time thanks to our market-leading technology. We ensure clients can optimize performance by making each action faster, better, and easier to perform.
Our mission is to provide our clients with the best value technology with high quality service so they can focus on the growth of their own business. A unique collaborative approach makes Swaarm a product that puts the customer in control to adapt our technology to their specific needs.
What inspired you to launch Swaarm?
The performance marketing ecosystem is constantly growing and has become more complex over time. We recognized the need for a tracking platform that enables companies to make data-driven decisions and scale their business at a better price point by offering the highest level of automation. This gives Swaarm customers of all sizes the tools they need to stay competitive and scale their business.
What challenges does your platform tackle for customers?
Swaarm's technology aims to solve some of the industry's biggest challenges when scaling a business. A significant problem is that current market offerings provide limited data insights and require substantial manual work. At Swaarm, we put the customer at the center of all our actions. Swarm is the first-ever martech tracking platform to have been perfected with clients' input right from the start. Our team of highly skilled Martech enthusiasts engineered Swaarm from the ground up to provide powerful campaign automation that is easy to use. This enables clients to successfully measure and optimize campaigns at an economic price.
Swaarm is the only platform in the market that provides customers with the freedom to adapt the technology to their needs. This includes modifying, filtering, and enhancing events in real-time. Swaarm's optimization tools also give clients full control over their traffic to prevent fraud. We believe clients should have all their marketing needs in one platform: automation is key to streamlining processes and giving clients more time to focus on high-value tasks that will grow their business.
How has Covid-19 impacted your business?
Ever since the covid-19 pandemic began, it has been paramount to ensure that our team can operate in a safe and comfortable working environment. Fortunately, we are a team of digital natives capable of transitioning into a fully remote workforce. Our team works from home and we have stand-up meetings every morning via video call.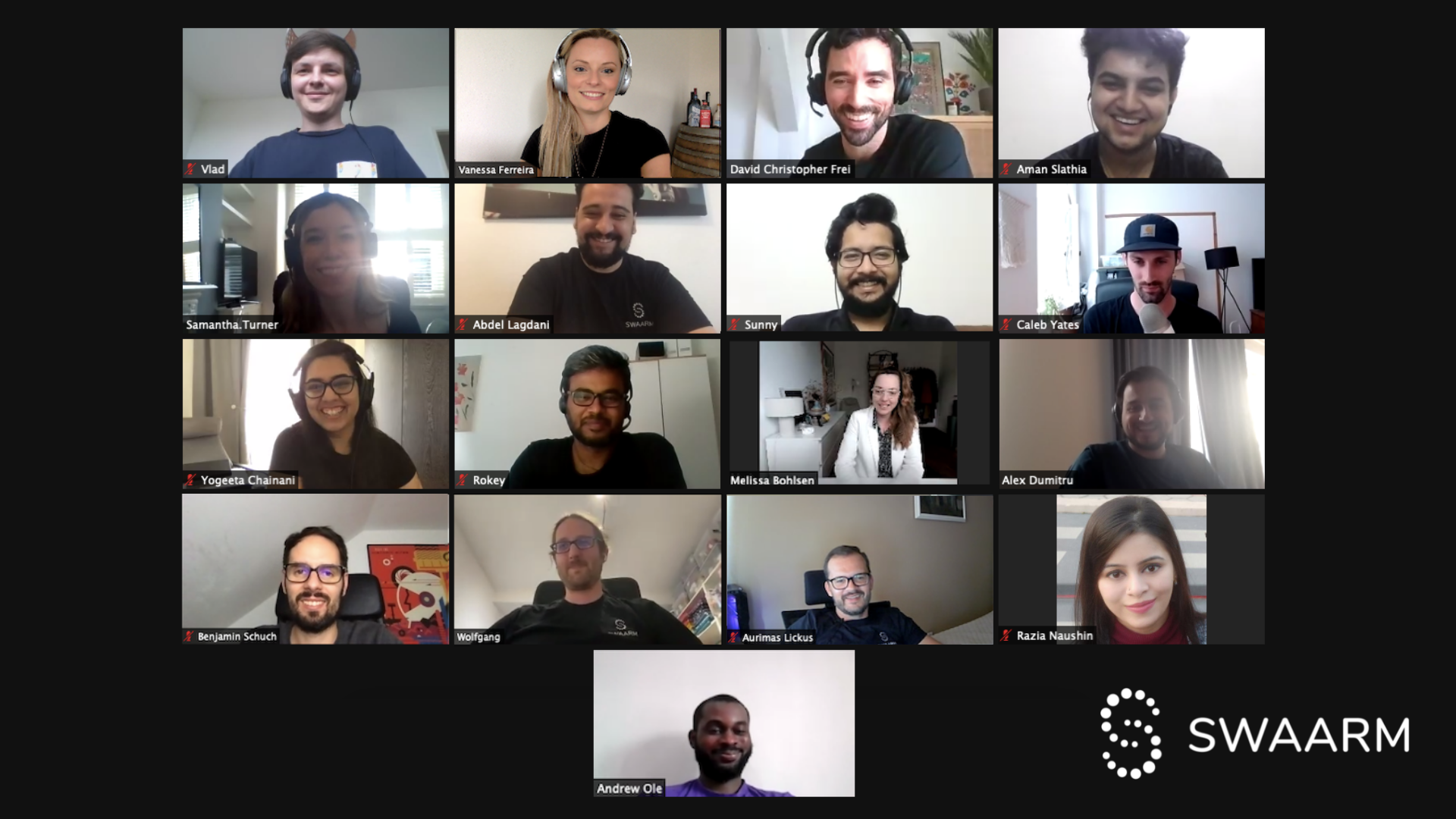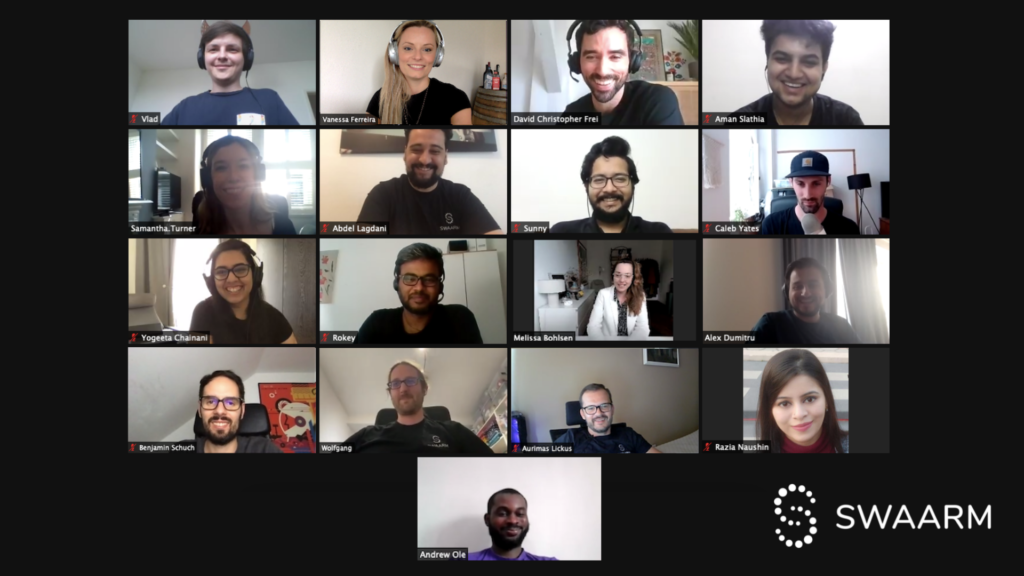 It has also been important to ensure that new employees are made as comfortable as possible when starting their new position from home. We have a personalized onboarding schedule for new employees and one-to-one meetings with department heads and team members.
Once we are permitted to resume office work, our team is welcome to return to our centrally located office in Berlin. However, we also want to provide our team with the trust and freedom to decide how they work best. We will therefore continue to offer the option to work remotely.
What do you envision for Swaarm three years from now?
We will be the default choice for performance marketers. We want to run an open platform that offers superior support to our customers, continually developing and innovating ways to empower our customers. We understand the frustration of platforms that fail to develop over time, which is why Swaarm is engineered to be adaptable to customer needs.
What makes a great candidate for the Swaarm team?
Being a startup in a fast-paced industry, Swaarm is ideal for talented and versatile individuals that thrive in dynamic work environments. An ideal team member has the ability to take ownership and perform in more than one role. Swaarm's growth and success are built on the entrepreneurial spirit of our team, so we also look for a willingness to adapt and grow with the company.
At Swaarm, we foster diversity and understand that every team member fundamentally makes an impact – shaping the future of our company.
What does the hiring process look like?
We want to guarantee a pleasant and efficient hiring experience for all prospective candidates as we determine whether they are a personal and professional fit for the company. Our hiring process consists of several stages that include interviews with stakeholders, case studies, or coding tests. Candidates will have an initial call with our HR Manager, Vanessa, followed by an interview with the hiring manager. The candidate's skills will then be evaluated in a case study (for Sales or Product) or a coding challenge (for tech-related positions). Successful candidates will then begin our personalized onboarding process.
Candidates can find current openings on our careers page.
Do you have any extra perks and benefits for Swaarm employees?
Absolutely. We understand that the DNA of our company is made by our employees, so offering the right package to our team is essential. For example, we offer flexible working hours and the ability to work remotely. We also have summer and Christmas celebrations as a team, and we send employees amazing birthday cakes as well as gift boxes as recognition for their outstanding work.
Contact us to find out more and start optimizing your marketing campaigns today!