Launching a start-up amidst the early days of a global pandemic is, admittedly, bad timing — but that's just what my co-founder, Alexandru Dumitru, and I did in 2020. The great product market fit along with more than ten years of experience in adtech gave us the courage to launch something new during this tough time.
The truth is, the statistics for start-up failure are staggering. About 90% of start-ups fail — and 10% do so within the first year. For any entrepreneur starting a new tech company, the first two years can be a roller coaster ride filled with emotions and challenges. There are highs and lows, successes and failures, and lots of learning in between.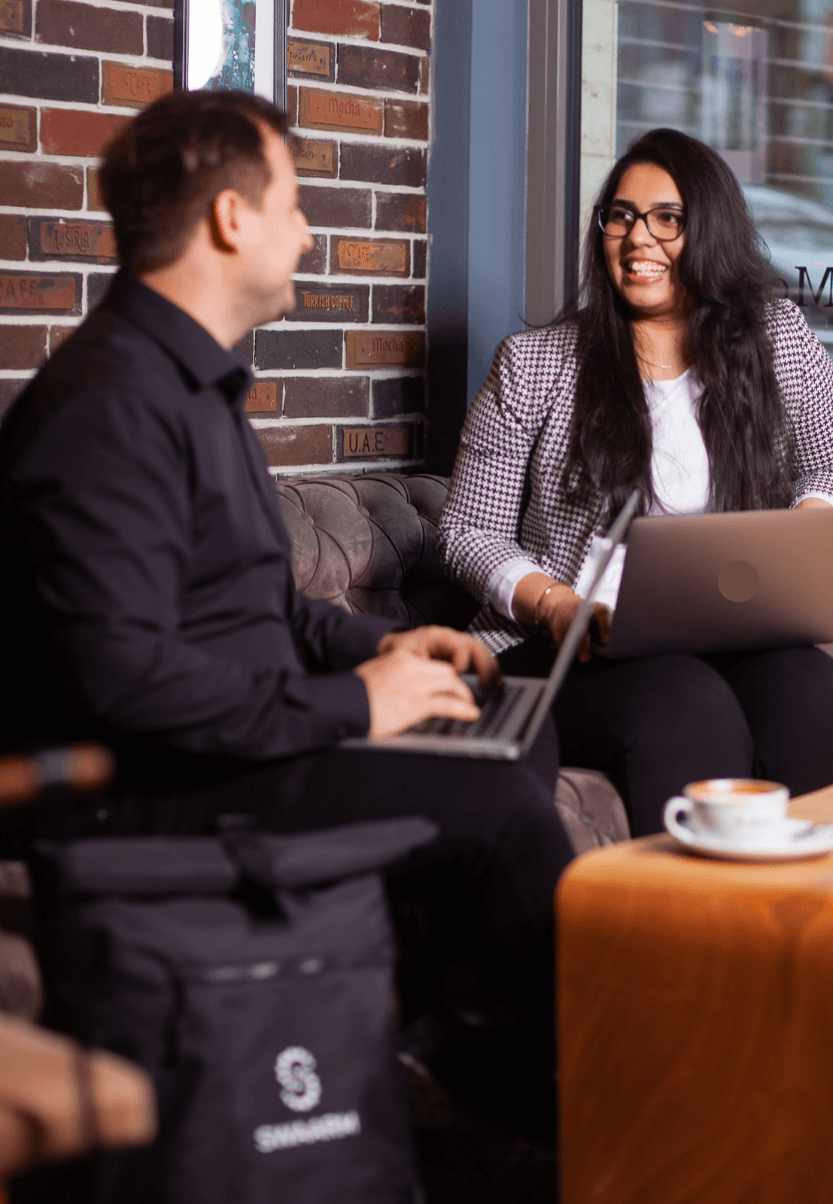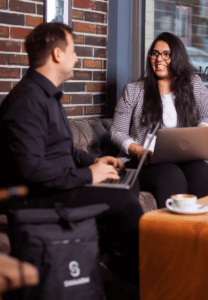 Alex and I worked together at two separate companies before deciding to bring our expertise to our own product. Despite — or maybe even because of — the challenges of the pandemic, we saw the potential for what we could add to the market, and with a decade of experience behind us, we were confident that we could avoid the pitfalls that many start-ups run into. I spent a lot of time advising other start-ups. I've found that while there is plenty of information available about the best practices for launching a start-up, there are some things you can only learn through experience.
Start-up failure is most common during years two through five. In fact, 70% fail during this time. So, as we celebrate our two-year anniversary at Swaarm and steer our own course toward success, it seemed like a good time to share what we've learned through years of experience. Here are our tips for start-up success.
Five tips for start-up success
1. Don't go at it alone 
"No man is an island." 
"Two heads are better than one." 
There is a reason there are so many cliches about the importance of having help; it's the truth. I always knew I wanted to launch my own company someday, but I also knew I didn't want to do it all by myself. It's crucial to have someone to lean on. 
I'm a product/business person — that's where I shine. It also means I need help with the tech and infrastructure., My business partner, Alex, has core competencies in these areas. We worked together long enough to know we were always going to be good together. Our skill sets complement each other. This is important. There are way too many things to take care of in the early years of a start-up. 
If you want to scale, you need a team — preferably one you know well and can rely on. 
2. Find your product market fit
If you've already done your homework, this may seem like a no-brainer — but based on the sobering statistics about start-up failure, I think it's worth reiterating. Make sure you aren't replicating something that's already been done — this is a surefire way to fail. Claiming your share of the market relies on providing something that solves a pressing pain point for your customers. 
Knowing what your clients want and what your market needs will allow you to find your niche and your customers. Take your time to think about your business strategy, product, and services to ensure you are bringing something compelling to the market. In our case, the customers needed a highly reliable solution that belonged to the current era of automation, innovation, and privacy. 
3. Lean on mentors
When it comes to having a team to support you through the first years of your start-up, your network should go beyond business partners and employees. Finding mentors is an integral part of success — but finding the right ones is even more important.
Business experts and industry influencers know the marketplace landscape better than you do. And one of the main factors for success is whether or not your product meets a need in the marketplace and mentors can help tell you about the landscape — and guide you on how to navigate it.
If you have mentors who aren't invested in your success you may feel guilty taking up their time — so I recommend turning to people with a vested interest in your success. Our angel investors have been in the industry for a long time and understand how we fit into the market. Their literal investment in our company means that they have a stake in our success, and I never feel guilty asking them for their time or advice.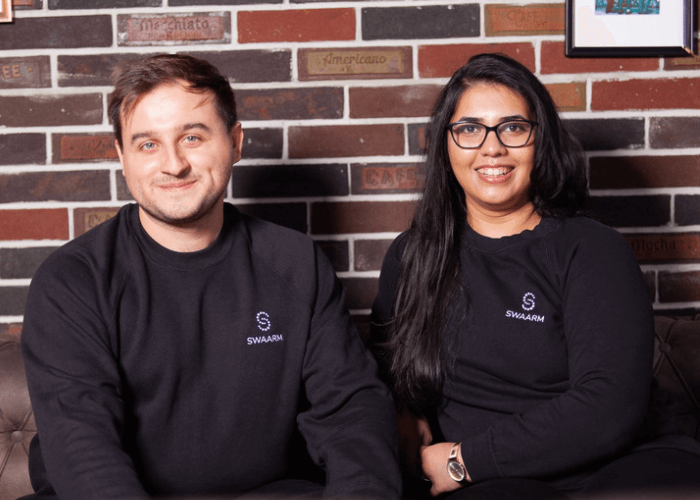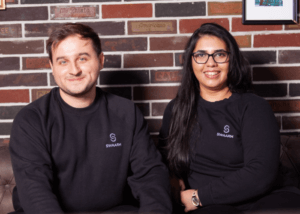 Swaarm's Co-founders – Yogeeta Chainani and Alex Dumitru
4. Having a plan is crucial
If you are already thinking about launching a company you have likely read a few books and countless blog posts about the importance of having a roadmap — and they're right.
How are you going to scale? What factors do you anticipate playing into the business? How are you spending your money? What team members and infrastructure need to be invested in? These are the kinds of questions you need to have answers for. And if you don't have a plan, you're not set up to answer these questions to keep you on course.
Importantly, you also have to review your plan regularly. Check in with it on a weekly basis to keep tabs on whether or not you're actually following your plan. Milestones can vary a lot, but if you follow your business plan, you can be sure not to get distracted along the way. It can be high level, but your business plan gives you direction. 
5. Be flexible 
Plans are important, but so is your ability to adapt when necessary. We launched Swaarm in the middle of the pandemic. Now there is an economic slowdown. No one can foresee the future, and the ability to roll with the punches is integral to success. When things change, adjust your business plan accordingly. 
Whether you're talking about financial projections or product delivery dates, it's important to understand that very little goes strictly to plan — which is why it's important to build buffers into that all-important plan. Sticking too closely to your budget or customer projections can lock you into a rut. As we have run into some inevitable unexpected hiccups, we were transparent with our investors. Because they believe as strongly in our product as we do, they weren't so focused on the fluctuations in the numbers driven by outside forces. 
A founder's perspective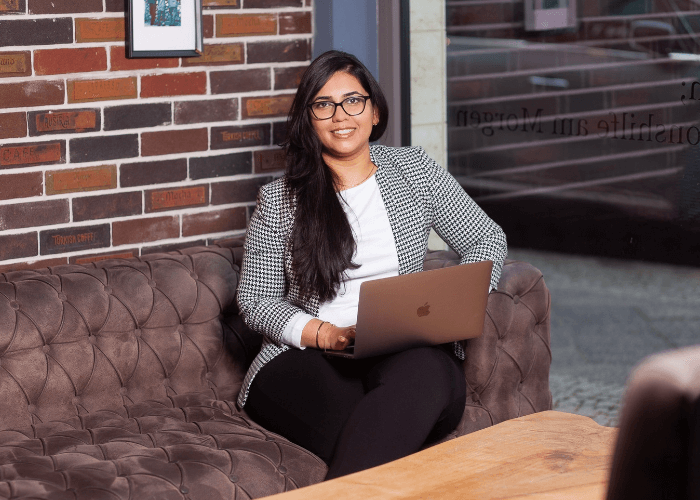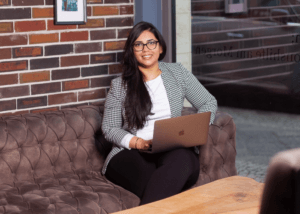 Alex and I were lucky, we had years of working on other products to help teach us what to expect as founders. Because we had this well of experience to draw on, we haven't had specific roadblocks. Any startup can face challenges, but once you know to keep an eye out for them, they are easier to avoid. Everything else is just a daily operations issue.