2022 was a year filled with milestone achievements for Swaarm as we expanded our customer base globally, closed new funding rounds, released innovative product features, and received industry awards and recognitions.
With such an exciting year coming to an end, we wanted to take a moment and summarize some of the most innovative feature releases and pivotal points in Swaarm's growth and development in order for you to get a brief overview and for our clients to make the most out of their Swaarm experience. 
Swaarm's feature highlights:
(October 2022)
Let the system take care of your tasks, and automate your workflow! With our release of version 5.64.0, we released the Workflows feature which automates a lot of repetitive tasks. Increasing workflow productivity is a great way to level up overall performance. Our clients can set workflows for their offers, publishers, and even advertisers and it enables them to perform operations on multiple entities and automate their tasks end to end.
Learn more about this feature in the Workflows video series on our Youtube channel.
(May 2022)
So you have an AppsFlyer Agency account? Maybe you have more than one? Then you will know how time-consuming it can be to go through all those accounts, download reports, check stats, etc. Well, no more. We have introduced AppsFlyer Stats Import!
AppsFlyer Stats Import allows the import of all AppsFlyer account stats and combines them with Swaarm stats for full and easily accessible performance insights all in one dashboard on the Swaarm platform. We are constantly innovating our tech to provide synchronization with MMPs like AppsFlyer. This way our clients can spend more time on business development and value-adding tasks instead of downloading endless reports.
(May 2022)
It is now possible to tag your Offers, Publishers, and Advertisers based on the similarities that they share, eg., gaming offers could be tagged under 'Gaming'. This feature further improves automation throughout Swaarm. Tags synchronize with the newest feature, Workflows, to really help define which specific entities to modify, automate, or configure. Our clients can filter and set up rules based on the tags that have been placed during the offer setup.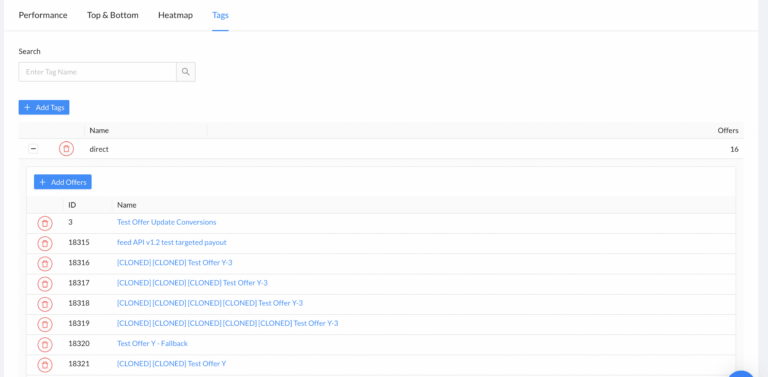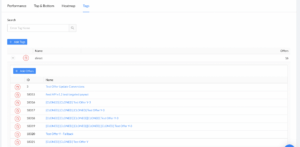 (August 2022)
We are proud to be the only platform in the market to offer our clients different payout setups per landing page, browser, device model, OS, language, etc.
We modified the payout functionality where different payouts can be assigned to different targeted countries, landing pages, OS, and all advanced targeting options within the same offer. For instance, both Canada and the UK can be targeted in the same offer with different payouts for each country with Targeted Payouts. Not only that, there is more…targeted payouts can also be set up by cities, devices, OS, landing pages, and more.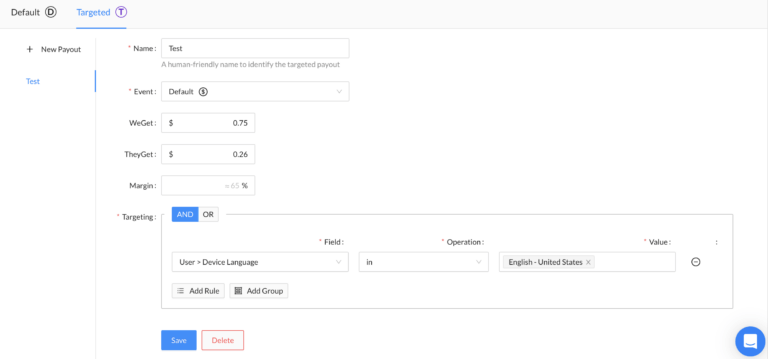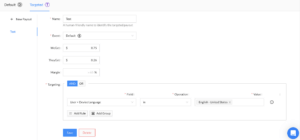 (February 2022)
With Swaarm, our clients can now add individual postbacks for attribution done via the click Id or the privacy-enabled attribution, or both! Also when an MMP rejects a postback, this is typically not forwarded to the publishers. Now, with the Postback Control feature in Swaarm, these MMP-rejected postbacks can be passed to your publishers for them to have additional information for optimization.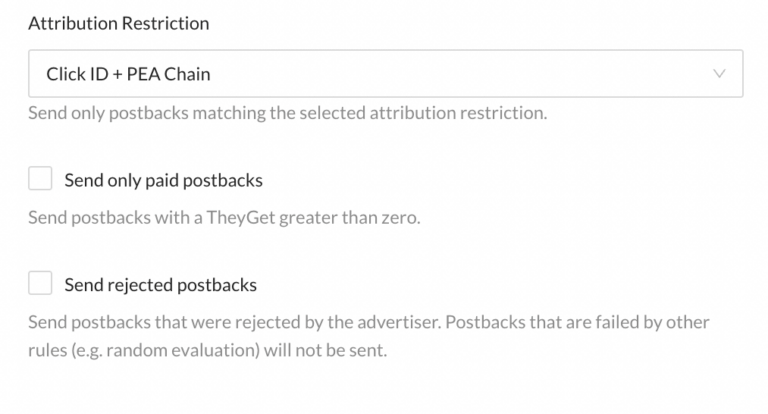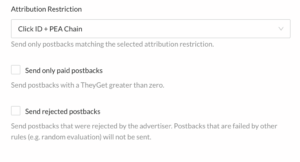 (August 2022)
I ordered this postback a week ago and never received it! Have you ever encountered this situation with a publisher before? This feature eliminates this problem as it allows our clients to fire postbacks on-demand to their publisher. It comes along with access to a log that indicates if the postback was modified and when it was fired. 
(August 2022)
Our clients wanted it, we built it! With our release of version 5.63.0, we introduced a new Account Manager role with restricted data access to the platform. This way the account manager will only see data relevant to their accounts.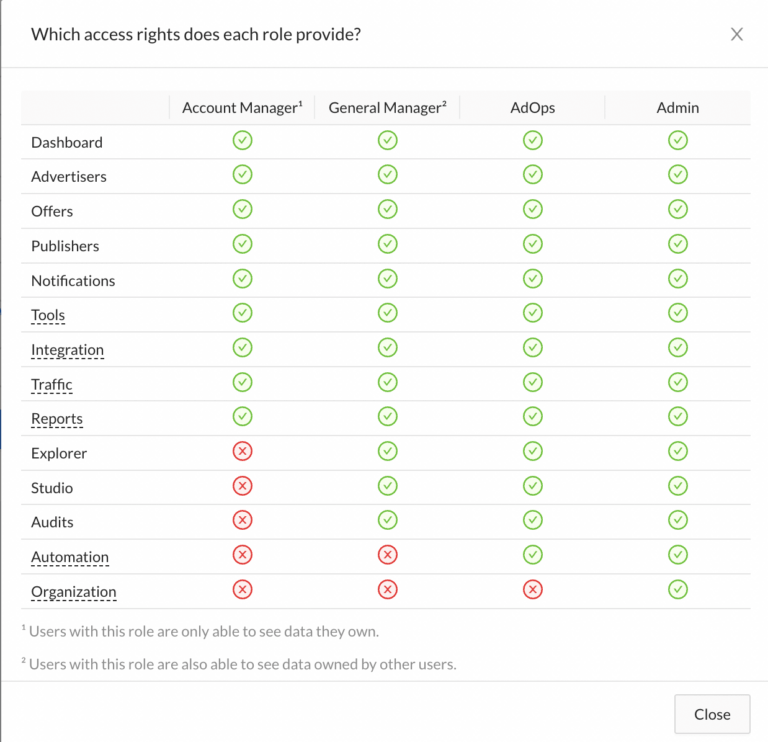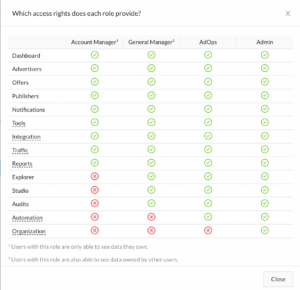 (July 2022)
We added an update to the custom domains feature giving our clients full control over the setup of custom tracking domains on individual offer, publisher, and advertiser levels. For example, one publisher can use www.trackads.com for their tracking link, while the other publisher uses www.clickads.com for their tracking.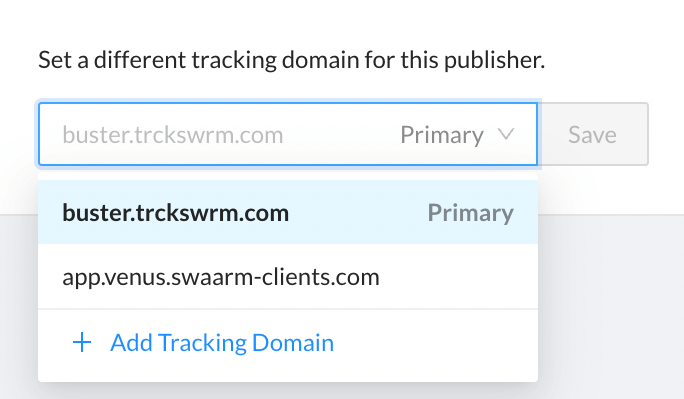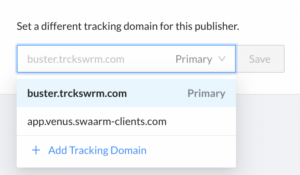 (August 2022)
We added an emailing functionality to the saved custom report. While saving the custom reports, they can also be configured to auto-email the report based on an interval. This could be sent over to a publisher, to a teammate, or to yourself. Receiving a weekly/ monthly performance report without any manual interaction becomes hassle-free with this feature.
(February 2022)
The Partner Platform is the place where our client's partners have access to performance reports, offer details, and feed API details. With our release of version 5.56.0, we added functionality to give partners access to their own Conversion Reports and additionally also view quality events (unpaid events). All these settings can be configured from the admin panel to make all of the relevant information available to the partners to further optimize and grow the business.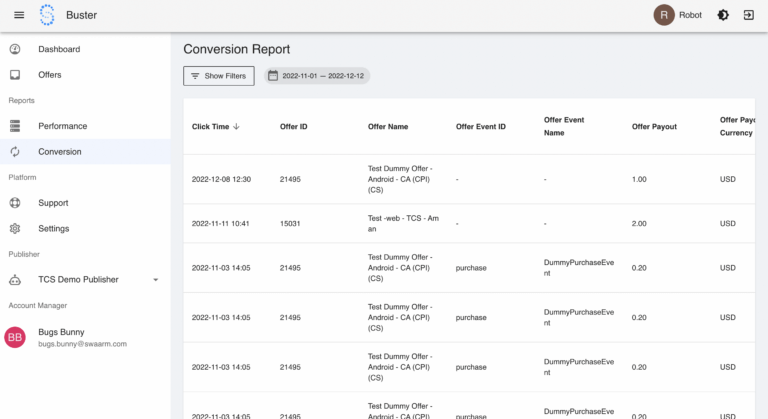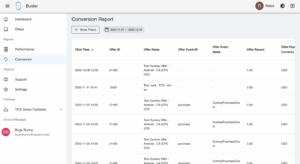 (March 2022)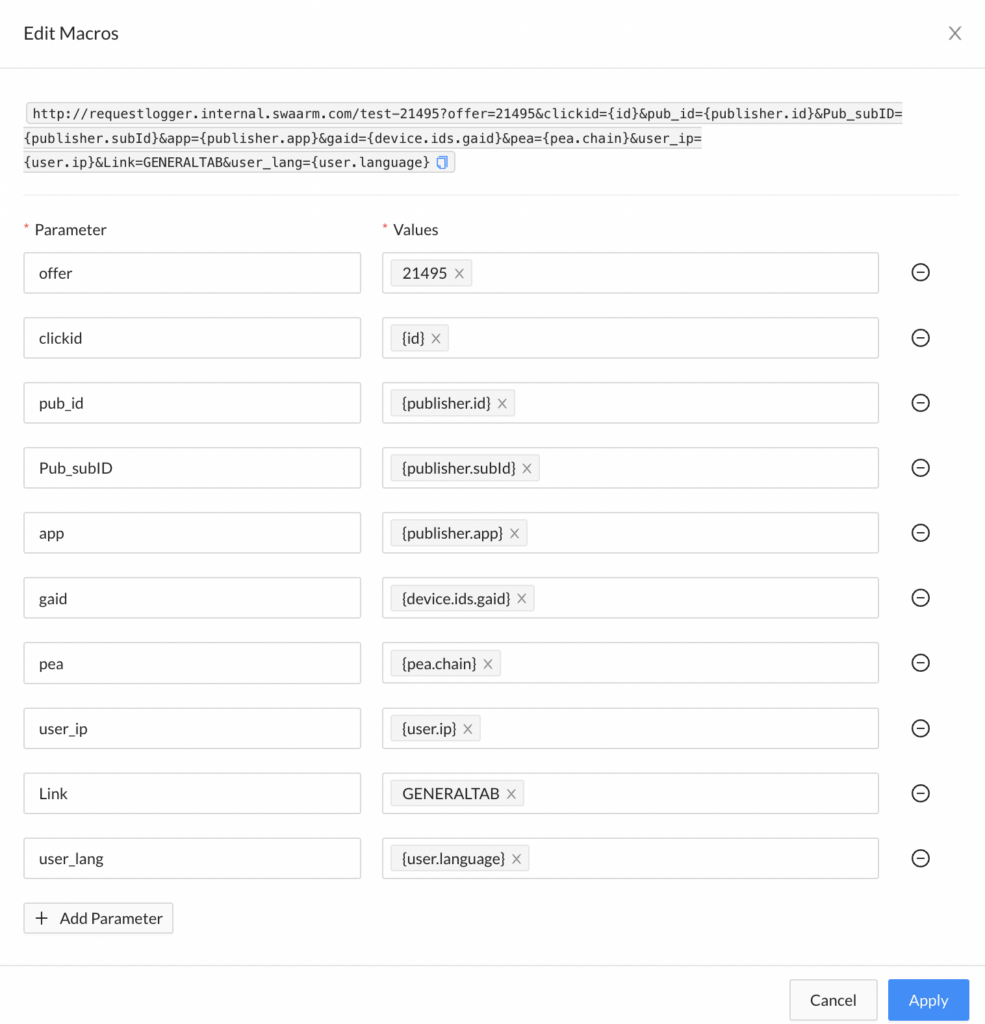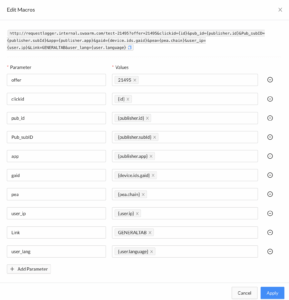 Adding tracking and postback URLs just got easier! We have added a form where all the parameters and macros supported by Swaarm are listed, so instead of typing, all our clients need to do is 'select' and it generates the URL saving them valuable time.
(July 2022)
Our client's publishers can now reach out to their publisher account manager via the support section in the Partner Platform. The account manager will receive a notification on the Publisher Overview page allowing them to easily respond to the Publisher. It provides a channel of easy communication and assistance to both our clients and their partners. 

Facts and other highlights from 2022: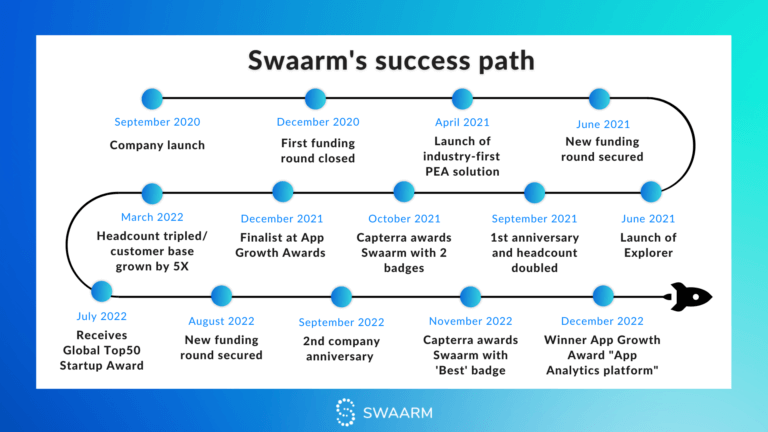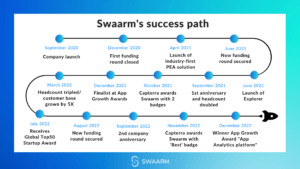 Swaarm's success path
The awards, recognitions, and feedback we receive from our clients are a confirmation of our achievements and we couldn't be prouder of our team for yet another successful year.
For our next year of business, we will continue to grow our team, expand our global footprint, and release new features – keeping our customers' needs in sight and building the product around them. 
We are immensely proud of the product we have built and will continue to devote ourselves to ensuring that the Swaarm platform is the most insightful, intuitive, and affordable solution on the market. The Swaarm team is already working on many new features we want to roll out in the upcoming months. We can't wait to make the Swaarm experience even better. Stay tuned for 2023!
Make sure to subscribe to the Swaarm Youtube channel for more feature updates.