What are the top seven performance marketing channels to achieve your campaign success?
You can execute your digital marketing strategy on a variety of performance marketing channels – and with consumers spending more time on mobile and desktop since the Covid-19 pandemic, performance marketing is becoming more competitive than ever before. Global ad spend has also risen 31% year-on-year (eConsultancy) in March 2021.
So as an advertiser, it can be challenging to choose the right performance marketing channels that best fit your needs, as there is no one-size-fits-all and prices vary per channel. Therefore it can be tricky to pick the best performance channels. In fact, only 61% of marketers believe their marketing strategy is effective (HubSpot).
Learn more about "What makes a good performance marketer"
What are performance marketing channels? What are the most common ones?
Performance marketing channels refer to all the digital marketing or display advertising channels available online that allow you to run marketing campaigns to meet business objectives such as clicks, ad views, downloads, and app installs.
To help you make most of your campaigns, we have put together a quick guide introducing the most common performance marketing channels below – and which ad formats and methods you can leverage.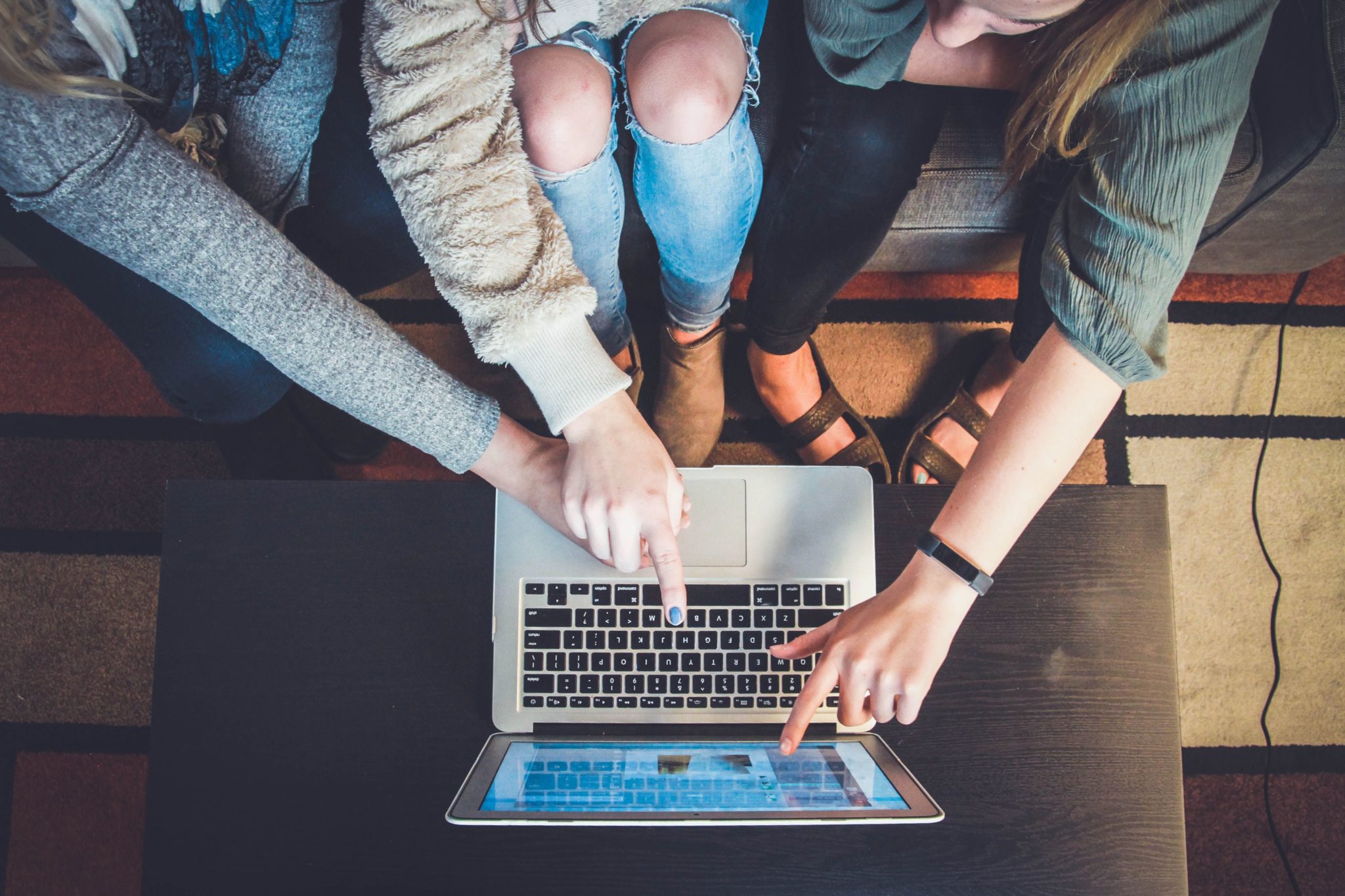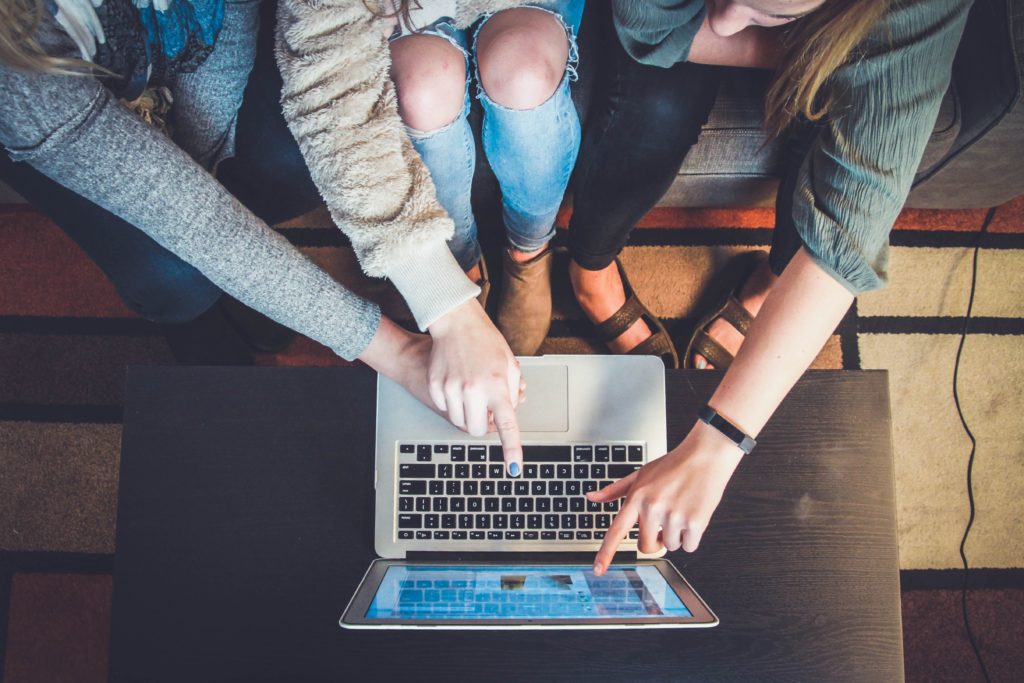 1. Native advertising
Native advertising blends seamlessly with the environment it's appearing in by mimicking its design, content, and writing style.
In fact, successful native ads don't look like ads. They often come in the form of suggested articles at the bottom of a news, content, or social site, or as in-feed ads on social media platforms. Given that native adverts feel less intrusive than other formats, users are more likely to engage with them: they get 53% more views than traditional banner ads (Sharethrough).
The native advertising sector is predicted to grow to $400 billion by 2025 (The Drum). Pricing can vary by demographics, niche, ad conversions, publisher, and partner network.
Typical pricing models:
Cost Per Click (CPC)
Cost Per Mille (CPM)
2. Partner/affiliate marketing
Partner marketing is one of the most cost-efficient performance marketing channels to boost mobile user growth and engagement. So, consider adding it to diversify your marketing mix and boost ROI (find out more in our blog post here).
In this performance marketing model, as an advertiser, you'd work with a partner network or program that serves as an intermediary between you and the publishers. The network offers you access to their publisher's inventory.
As it's a performance-based media buying model, you are not paying for clicks or views, but for tangible results in the form of target activities (e.g. downloading an app, buying an item using a specific link or coupon) performed by real users. Usually, the partner programs that do best have an established brand and online presence on several performance marketing channels, with an engaged audience. Partner marketing is especially appealing in specific verticals like gaming. That's why advertisers generate 15 to 30% of their sales through partners (TrueList).
The parties involved in this partnership are:
Advertisers –The company that is looking to promote their products via Partners or Publishers channels and their inventory.
Publishers – The party that is owning the inventory you want to use to advertise your products via adverts. Channels include coupon and cashback websites, product review sites, blogs, online publications ­– as well as mobile apps, influencers, and more.
Third-Party tracking platforms: The platform plays an essential role in the advertiser and publisher relation, acting as an intermediary and keeping track of metrics. For example, they provide tools to analyze campaigns, ROAS, and manage payouts. By using advanced tech platforms like Swaarm, they can be more strategic and efficient with campaign optimization.
Affiliate/partner networks, or OPMs (Outsourced Program Management Companies) –  Third-party specialists who can assist your team with managing your campaigns when dealing with different traffic sources and inventory via multiple publishers.
Pricing models:
Learn more about "What is affiliate marketing? Here is your guide"
3. Social media marketing
As of Q1 2020, there are 2.6 billion monthly active users and 8 million active advertisers on Facebook, (Hubspot). It's the primary content distribution channel for performance marketers today.
With billions of active social media users globally, look to platforms like Facebook, Twitter, Instagram, TikTok, LinkedIn, Reddit, or Pinterest to scale your campaigns and reach new users or just generate brand awareness for your product, service, or app.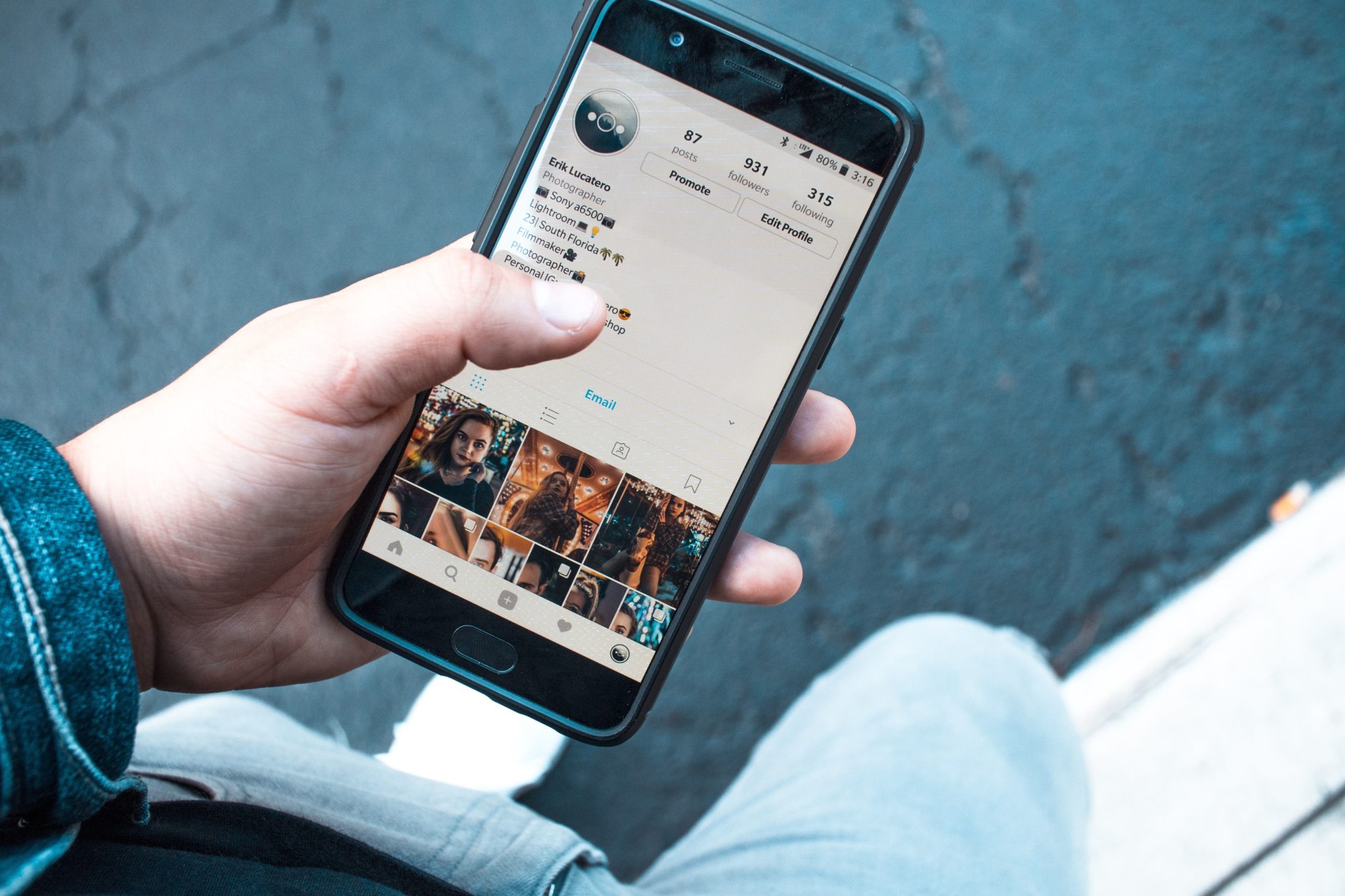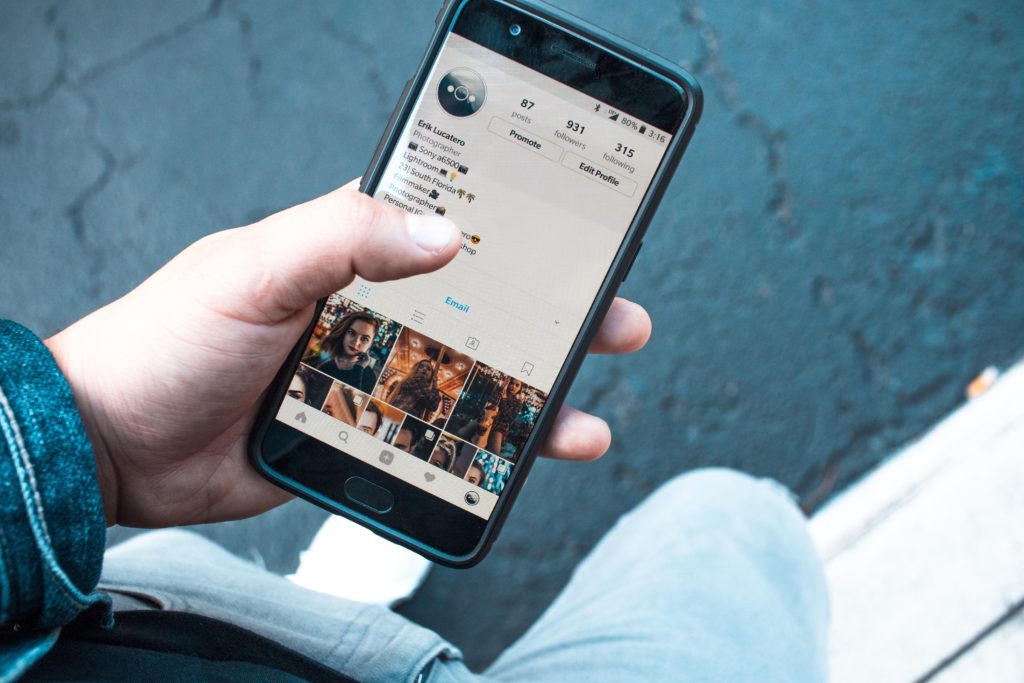 You can use various advertising formats like display adverts and video, specific to each channel (ie. TikTok videos are 15-60 seconds). Where you eventually concentrate your efforts depends on your target audience: Facebook and Instagram have the most diverse user base, while TikTok is largely adopted for gen Z users, although the demographic is maturing toward millennials.
Social media marketing goals are usually driven towards acquiring new users (customers) , gaining visibility, and converting users with metrics including impression likes, engagement, clicks, checkouts, shares, completed contact forms, and sales. CTR benchmarks and prices vary wildly per channel (Smart Insights).
Pricing models:
4. Search engine marketing
With search engine marketing (SEM) as a performance marketing channel, you are showing ads on search engines like Google, Bing, and Yahoo, built around specific search terms. When an online user searches for a term in their browser, your ad gets shown on top of their search results.
As an advertiser, you pay when a potential consumer clicks on the ad. You have the option of measuring your SEM yourself on a performance basis or hire a partnered specialist SEM company and pay out a commission based on campaign results.
Combining SEM with a solid search engine optimization (SEO) strategy for your business helps to boost the search engine results pages (SERPs)'s algorithm, so you can rank higher and are more discoverable. These performance marketing campaigns are successfully employed in many cases by local businesses.
Typical pricing models:
5. Mobile advertising
Mobile advertising spending is estimated to reach $399.6 billion by 2024. Undoubtedly, mobile advertising is the cornerstone of modern marketing. In this channel, you tailor ads for the dynamic realm of mobile devices, especially within apps. Its significance is underscored by the prevalence of smartphones and the shift of user activities to mobile platforms. 
The key benefit lies in reaching users on the go, seamlessly integrating brands into consumers' daily lives. 
Pricing Models:
Cost Per Click (CPC)

Cost Per Mille (CPM)
6. Email marketing
Did you know that 64% of small businesses still use email marketing to reach customers? No wonder why 33% of marketers still send emails every week. Email marketing remains robust for direct communication with the audience, involving targeted emails to promote products, services, or content. Its beauty lies in personalized messaging, allowing tailored content based on user behavior. Beyond promotion, it's a powerful tool for nurturing customer relationships. 
Pricing Models:
Cost Per Mille (CPM)

Cost Per Click (CPC)

Cost Per Acquisition (CPA)
7. Interactive marketing
Interactive marketing shifts consumer engagement paradigms, involving users through quizzes, polls, and games. It transforms consumers from passive observers to active participants, boosting user participation and providing valuable data on preferences and behaviors. This data-driven approach is invaluable for refining marketing strategies. 
For example, some brands use augmented reality to enable customers to try new products virtually, while others use chatbots to help customers find the exact information they are looking for. 
Pricing Models:
Cost Per Engagement (CPE)
What ad formats can you use on performance marketing channels?
Once you've chosen your performance marketing channels, you'll want to consider which methods and ad formats to leverage for your campaigns. They can include:
Video and CTV
With an average CTR of 1.84%, video advertising is the most engaging digital format of all (Online Marketing Gurus).
Using video can really boost your performance marketing results, especially on a social channel like Facebook, where video drives more engagement than image ads (Databox). It's an ideal way to grab target users' attention in the upper funnel, whether in display ads or mobile games. Video ads tend to perform better programmatically – embedded within a video, or rolled before or after video content.
Typical pricing models:
Cost per view (CPV)
Cost per completed view (CPCV)
Programmatic media buying
Advertising can be bought or sold programmatically, showing ads based on users' interests and viewing history. By informing and educating, native advertising captures the consumer's interest and can create opportunities for effective retargeting in the user journey.
Programmatic can be used with native advertising, social media (Facebook, Instagram, Snapchat, etc.), affiliate, and display.
Display advertising & programmatic display advertising
Display advertising comes in a variety of formats like banner ads, rich media, and more. These adverts use images, video, audio, and text to communicate the message and call-to-action. They appear on websites, blogs, publications, and apps.
On mobile, display ad spend reached $61 billion in 2020 (Dialogtech).
With programmatic display advertising, publishers gather audience and segmentation data to help you deliver strategically placed display ads, using advanced contextual targeting. For example: if you're a travel app, partnering with a travel website would ensure that you reach only users with a high potential to convert. Then, you could target the users again with the same banner ads when they switch to an online magazine like Conde Nast Traveller and on social media sites too. Running highly targeted and contextually relevant ads allows a more continuous user experience.
Even though global programmatic ad spend reached an estimated 129 billion U.S. (Statista) the average click-through rate (CTR) for display and programmatic ads online is 0.05% (Smart Insights). Keep this in mind when creating your performance marketing strategy.
Typical pricing models:
Conclusion
Once you have done your research on performance marketing channels, it's time to develop a consistent omnichannel strategy based on specific goals. Choosing the ideal performance marketing channels, combined with the right advertising formats and high-impact content and creatives, will help you attract the right audience and increase ROI.
Assessing the performance of marketing channels is crucial as it will help you learn which marketing campaigns are doing well and which ones are not giving you good results. With the help of purpose-built performance marketing platforms like Swaarm it's easier than ever to continually monitor, track and optimize campaigns in real-time across and have visibility over your omnichannel campaign attribution.
Learn more about "What is performance marketing? Your 2021 guide"
Swaarm is an affordable, easy-to-use platform for successfully measuring, optimizing, and automating your marketing efforts. Contact us to find out how our innovative technology can help you grow your business at scale.