What are performance marketing campaigns?
Performance marketing is a digital marketing method in which advertisers only pay for guaranteed installs, actions, or engagements. Unlike traditional marketing and media campaigns in which advertisers pay for impressions (displaying one pixel or more on the screen), performance marketing campaigns guarantee that advertisers only pay for conversion events that meet specific goals that are set in advance. One of the key differentiators and benefits of working with performance marketing campaigns is that they are results-driven and cost-effective because serving an ad does not impact ad spend. In performance marketing campaigns, Return On Ad Spend (ROAS) is measurable and can be tracked, as the goal is lead generation and growth, whereas impressions mean more eyeballs on an ad so it's linked to brand marketing.
For example, in the case of a gaming app, it's about getting new users to buy, download a game, play, and pay for it. Or let's take this native ad by National Geographic by the Ministry of Communications and Information in Singapore: the article promotes the vibrant food and culture of Singapore to inspire travelers to visit. The ad is well-aligned with National Geographic's focus on society, culture, and travel, so it works well. These types of native ads are common on news and social media sites, and the advertiser usually pays on a CPM or CPC basis.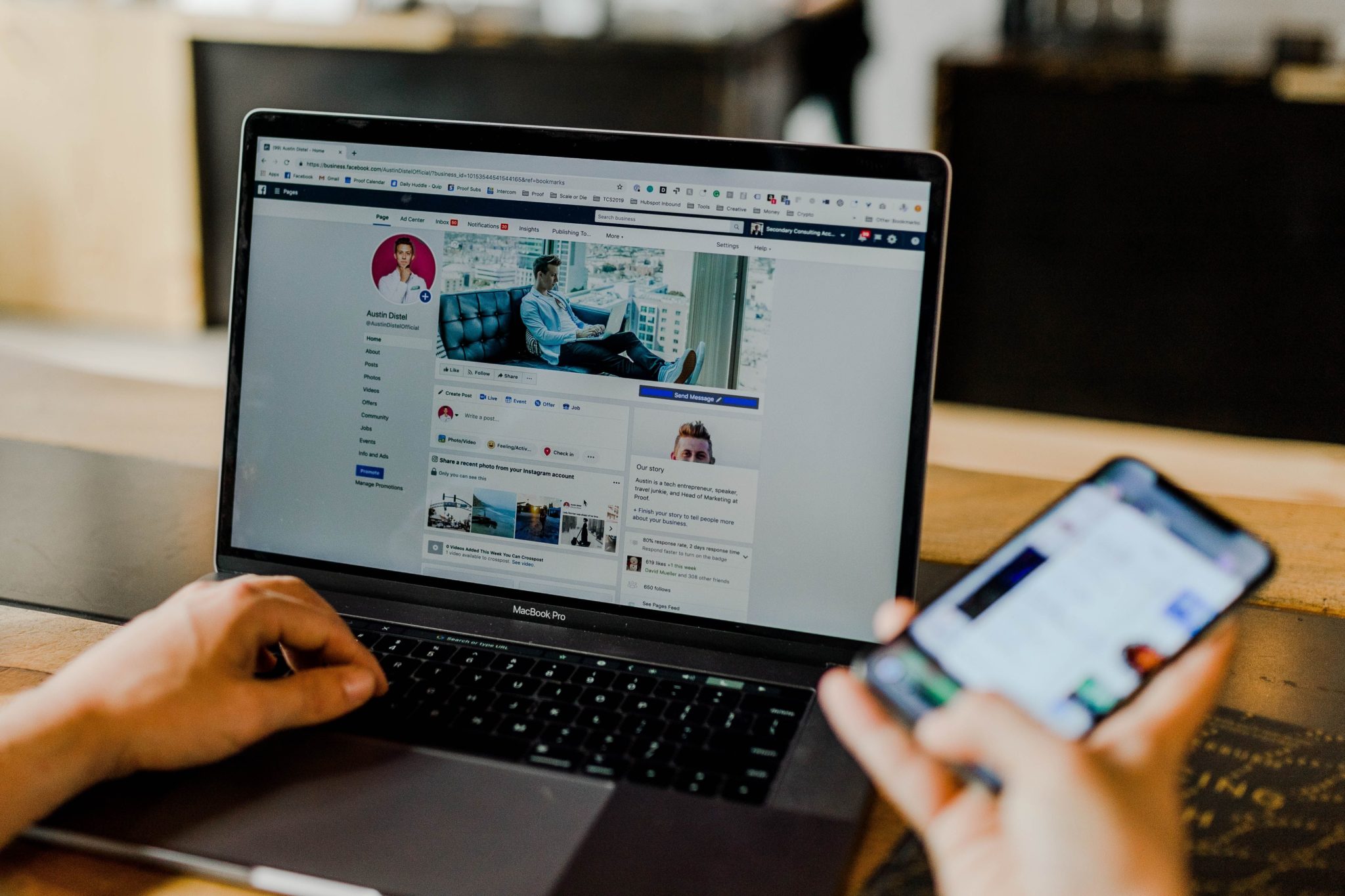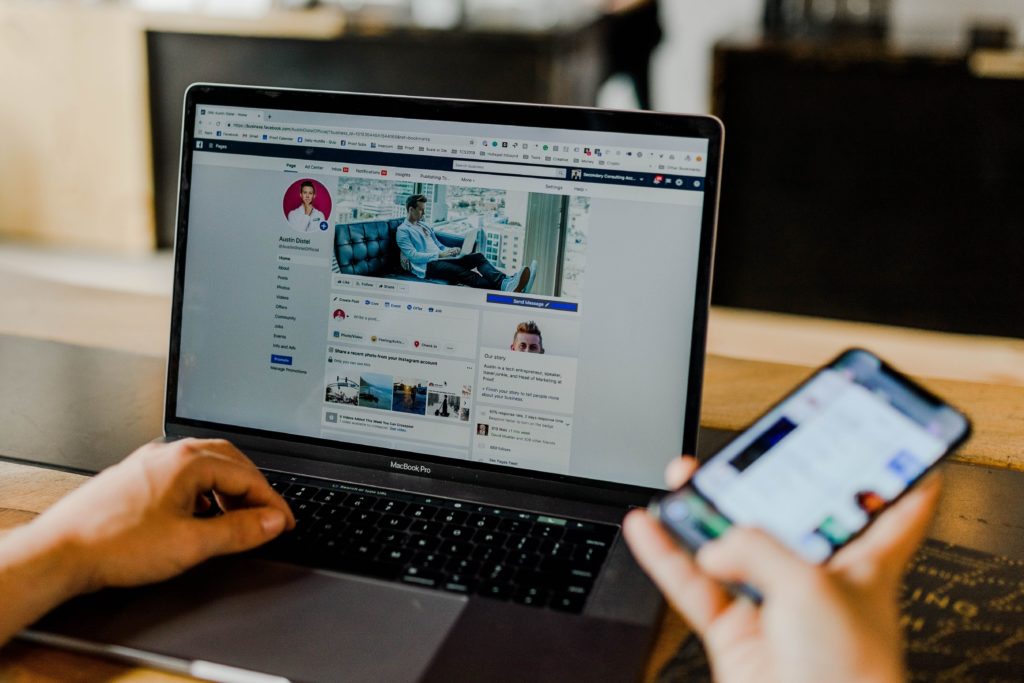 Who is responsible for setting up and measuring performance marketing campaigns?
Performance marketing is a collaborative approach, with different players and stakeholders within the ecosystem. The smooth running and success of a campaign are highly linked to a transparent dynamic and trustworthy partnership between the following parties:
Advertisers – They are the ones looking to advertise a product or service and who will set the goal, along with the third-party tracking platforms/affiliate networks. The campaigns are aimed at growing said company,  business, or app
Publishers – This is the physical space, usually in the form of a website, platforms like Facebook, Google, an app store, or mobile app,  where the campaigns are hosted and run
Third-party tracking platforms – Working closely with advertisers, they track performance by gathering data. These valuable campaign metrics enable them to make strategic changes and push towards the advertiser's campaign targets. They can also offer strategic expertise and payout to the publishers
Growth Manager / Performance Marketing Manager / UA Manager – They are specialists in driving leads and engagement. Working closely with advertisers, they are responsible for setting and measuring ad campaigns. Usually, the managers get a budget to spend on advertising and other performance marketing methods to reach the advertiser's target audience. For example, if their client is a financial or banking app, they would invest and create multiple campaigns on Google via SEA to be easily findable; and combine it with social media ads on LinkedIn and Facebook, as well as running a native ad on The Financial Times. As there are many nuances in the performance marketing industry, they often specialize in specific niche sectors:

Expert in SEA
Expert in Programmatic
Expert in Paid on Social (this can be further split by platform: Facebook, Google, Apple Search)
Expert in Email Marketing / CRM marketing
Successful performance marketing experts are apt at data-driven decision-making. They use a combination of analytical, strategic, creative, and technical skills. They must be able to move fast through these skills and switch gears.
Learn more about "What makes a good performance marketer?"
What are the types of performance campaigns?
They include any campaign where a marketing partner exchanges sales for commission payouts – meaning, advertisers pay when a specific action occurs.
Performance marketing campaigns are usually run in these key areas:
Native Advertising – This is when ad creative and placement is designed to replicate the look and feel of the publisher.
Partner Marketing – This is an arrangement when an advertiser gives commission to partner networks for traffic and sales generated as a result of their exposure.
Search Engine Advertising (SEA) – It involves running ads on search engines including Google, Bing, and Baidu for your products or services. Users enter search terms that are relevant to your brand, driving your exposure and installs.
Influencer Marketing – By leveraging partnerships with influencers, advertisers can generate high brand awareness. In fact, 17% of companies spend over half their marketing budget on influencers – as they are instrumental for verticals like gaming and fashion. Also, 18% of marketers are spending between $100,000 – $500,000 per year (BigCommerce). Social media is a popular channel for this type of campaign.
Email Marketing – Creating a mailing list and sending it to your personal database, or partnering with an influencer or publication, can be a useful tool for driving traffic, revenue and strengthening loyalty and retention.
Social Advertising – Tapping into the power of social media is a must, as it's where consumers spend most of their time. Social media platforms gained 1 billion users over the past three years. Other than Facebook, Instagram, TikTok, Twitter, and other social channels, ads can also be run on Google, Apple, Facebook, Amazon (GAFA).
Learn more about "What is performance marketing? Your 2021 guide"
What types of metrics are important when setting up performance campaigns?
Performance marketing campaigns are usually measured by concrete metrics like lead generation, sales, revenue installs, churn, retention rate, ROAS, and ROI.
How to set up campaigns and optimize toward success?
A recent survey by Ascend2 showed that for 48% of marketers, creating a comprehensive performance marketing strategy is the biggest challenge to success.
To ensure that campaigns are effective, performance marketers should keep the following techniques in mind:
Set the right KPIs: Choose performance metrics that match your campaign goals, depending on the type of business you are. For example, if you were promoting a mobile app, in your UA strategy your goal is to acquire new users. In your campaign, you would be tracking the marketing funnel from initial impressions to final sales, and optimizing towards metrics such as clicks, views, installs, actions, and in-app purchases.
Target specific user groups: Performance marketing is highly focused and targeted – it's more about targeting the right audience instead of reaching the most people. Thanks to advanced tech capabilities, app marketers, for example, can target specific audiences through the channels described above and they can monitor how users engage with ads and use those insights to optimize future campaigns. Once you know who you want to reach, find channels (e.g. Facebook, Linkedin, partner networks; or platforms like AppLovin and Unity) that give you access to those types of users at the best price point. The best place to start is with a test — then you can let performance data guide your decisions.
Choose the right channels: There are several channels available. They include affiliate marketing, social media advertising, search engine advertising. Learn how to choose the right performance marketing channel here.
Gather all your data sources and monitor campaign results: Once the campaign is in motion, you must monitor all your marketing activities to see what works best and what doesn't. Each channel will provide data on your most valuable customers which in turn helps you target similar users and maximize revenue.
Test: Always test, optimize and experiment for the best results. Never let a campaign go untested, and always have a couple of variables of the live campaigns to see how they measure against the first example. Have a clearly defined schedule of when a test starts and when it ends. You can test platforms, channels, ad formats, creatives, for example. For example, you could run A/B testing on your ad creatives (text, media, landing pages, etc) and optimize your ads over time. When A/B testing, develop a hypothesis using your analytics and target audience knowledge. Establish what you want to test and what you expect from each variable. You can also adjust the ad budget amount. Using a platform that aggregates all campaign data and allows you to test, track and measure campaigns using an automation tool like Swaarm can save you a lot of time and effort.
Optimize successful tactics: Optimize your strategy moving forward. Double down on the successful actions and analyze those that do not work.
Conclusion
Unlike traditional marketing and media campaigns where advertisers pay for impressions, performance marketing campaigns are all about tracking Return On Ad Spend (ROAS) across different lead sources and revenue streams. Your ad spend goes toward the engagement you want, whether that's clicks or conversions. This means that testing, tracking, and optimizing campaign performance results in real-time is crucial to your company's growth over time. Using a tool like Swaarm helps gain better visibility of all your performance-based marketing campaigns and successfully measure, optimize and automate your marketing efforts.
Swaarm is an affordable, easy-to-use platform for successfully measuring, optimizing, and automating your marketing efforts. Contact us to find out how our innovative technology can help you grow your business at scale.