In order to thrive and succeed, 81% of brands depend on affiliate marketing. In fact, some companies designate 15% of their marketing budget exclusively to affiliate marketing. Developing and launching an affiliate marketing program is, therefore, essential to help your business get the reach you require to generate income. However, to get started, you may need to partner with an affiliate marketing agency, one that can help with your affiliate marketing strategy.
This article explains the benefits of partnering with an affiliate marketing agency. It will also help you understand if your company should be using one.
What does an affiliate marketing agency do?
How does affiliate marketing help brands scale up their business? Companies or merchants create products or services. These merchants pay their affiliate partners or publishers an affiliate commission to promote their products or services. 
Affiliates are content creators or influencers. They may be running an affiliate website, or they may be blogging or vlogging, reaching their target audience on social media. Their website visitors will turn into customers by making a purchase using the affiliate link posted by these publishers. Both content marketing and influencer marketing are the backbones of affiliate marketing. 
In a nutshell, this is how affiliate marketing works. Each time the publisher generates a lead (PPL), sale (PPS), or click (PPC), they get a commission. This affiliate commission is paid per the pre-agreed terms that affiliates and merchants decide upon before reaching an agreement. 
An affiliate marketing agency's role is to help merchants find their publishers or affiliates. They choose publishers that best suit a business so they can start generating profits. 
How can an affiliate marketing agency help?
Affiliate marketing agencies help companies by being their marketing channel partners. Here are some of the most common ways they assist: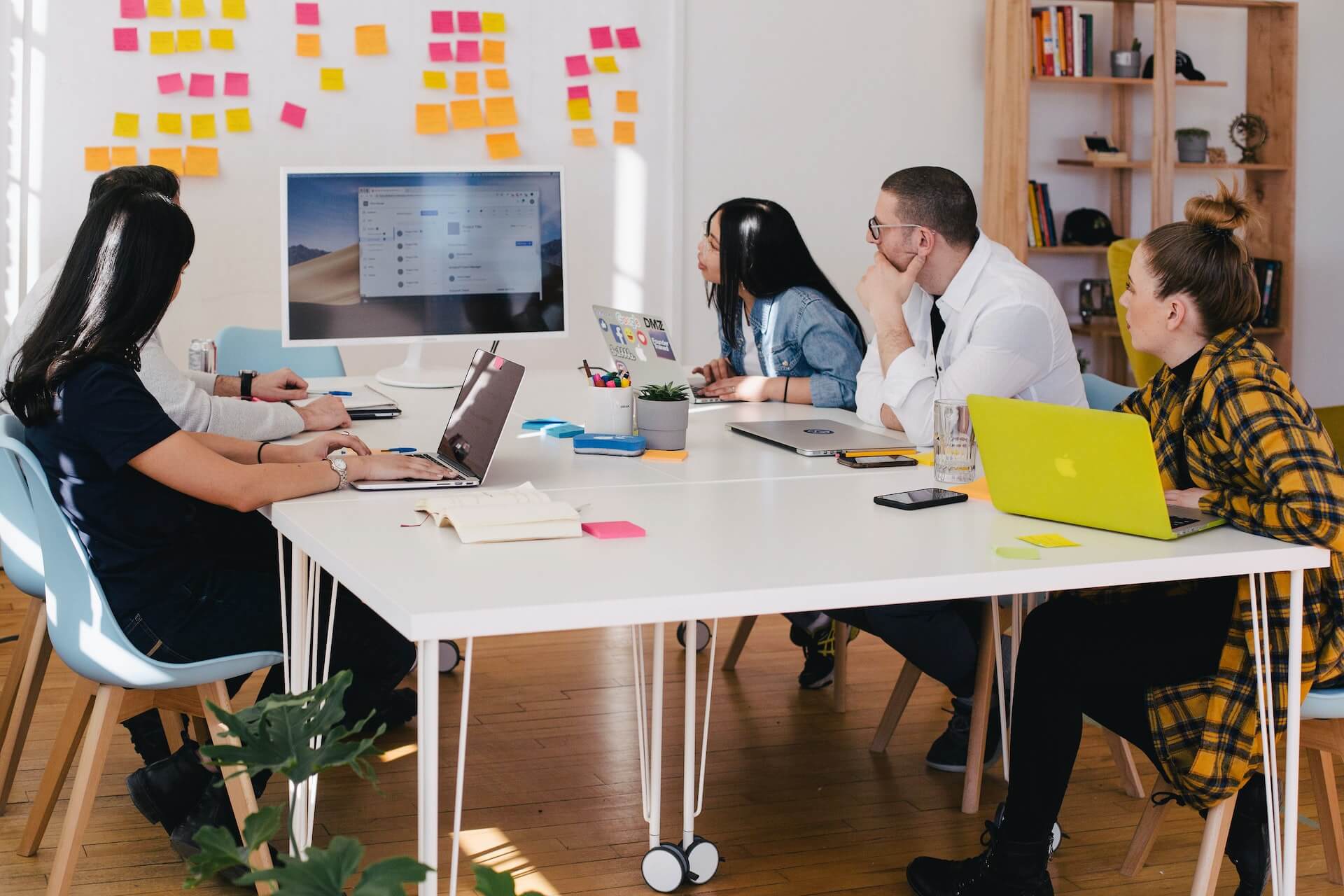 Photo by Jason Goodman on Unsplash
Agencies use their network and industry connections to help identify the best

affiliate marketers

or publishers for a business.
Since affiliate marketing agencies work with companies across various industries, they will have immense knowledge of how affiliate marketing works and can consequently give you much-needed support. If you are a

small business

, these insights can be priceless. 
They will have all the necessary ideas to address complex issues such as incrementality, attribution, and the individual value publishers bring to the table. 
Most importantly, they might also have the tools and resources necessary to check how your direct competitors are doing in the market. This knowledge will be of great use to you. 
These agencies have connections with some of the best

content creator

s, social media

influencers

, and other creative partnerships that might be useful to your business. 
Because of their knowledge, they will be able to provide you with customized-marketing solutions that will help you make the right decisions at the right time. They will, therefore, significantly help you to achieve your goals via tailored advice. 
What to look out for when picking an affiliate marketing agency?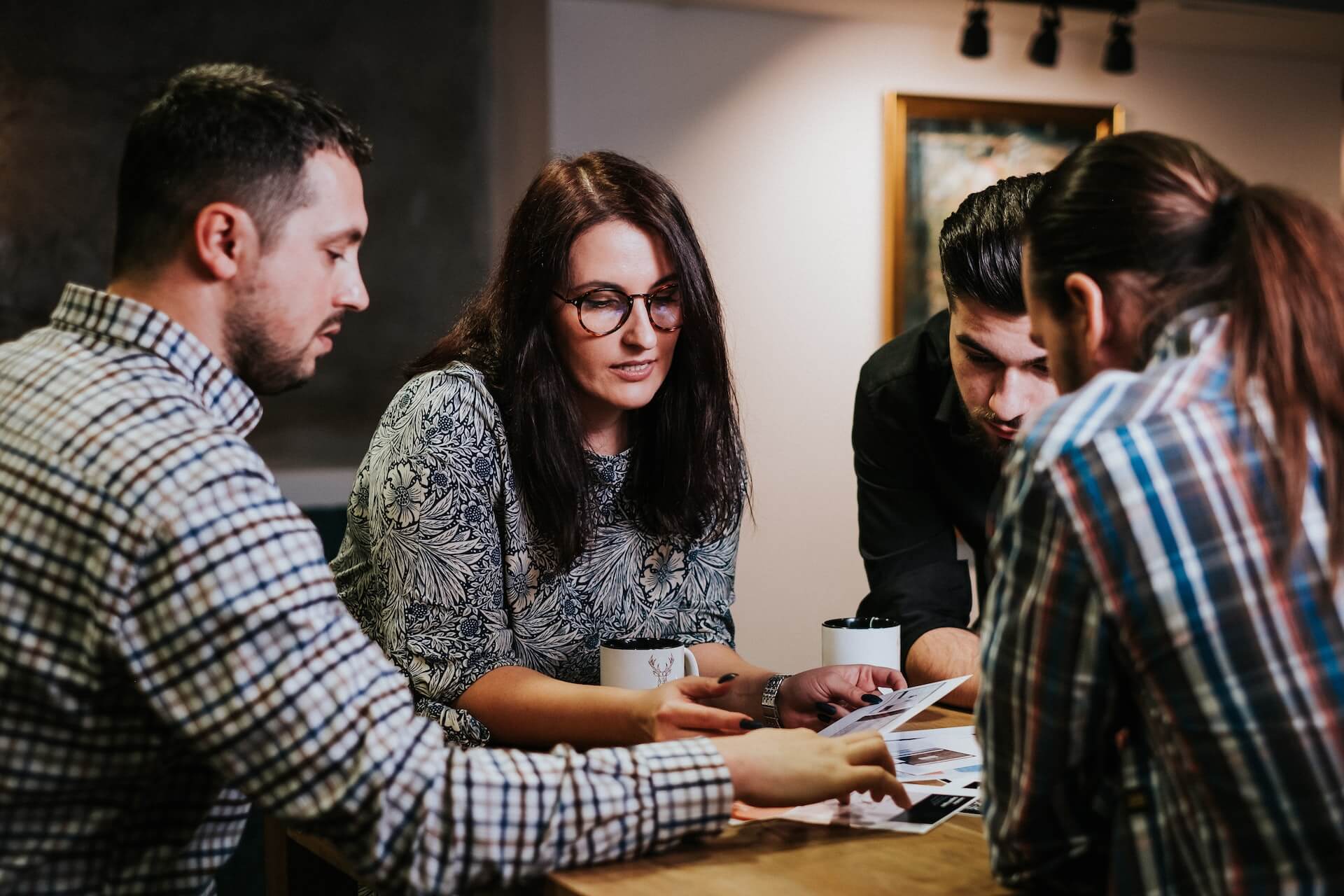 Photo by Andreea Avramescu on Unsplash
Now that we understand what an affiliate marketing agency can do, here are some factors you should consider when hiring one. 
Works with similar brands or companies:

You should look for an

affiliate marketing agency

that works with companies or brands in the same industry as yours. Check their profile, and identify if they're a good match. If you follow this step, you'll be working with the right people. Experienced companies can give you great support and help you to scale your business. 
Measuring success:

The agency you plan to associate with needs to let you know how they will assist you, as well as which goals you should use as metrics to measure your success. Some agencies might indicate the percentage of growth you can expect when you work with them, whereas others measure success with the amount of money you can generate. While they might give you an idea of how they will help your business to scale, you might want to choose a method to check the progress and have them include it in their agreement. 
Choose a team that will work with you:

Next, it's crucial for you to check who the people that you are going to work with are, as well as their experience and qualifications. Some agencies might have an entire team working on your account, while others may simply have a dedicated account manager instead. When you spend some time learning about the agency you are interested in working with, you will know what kind of support they will provide. 
Doing this research will help you identify the best affiliate marketing agencies for your enterprise. In addition, you should also ask the agency questions to determine their skills and proficiencies,  what—if any—their weaknesses are, and if their strengths match your requirements. 
5 questions you need to ask an affiliate marketing agency
To find the best affiliate marketing agency, here are some essential questions you need to ask:
How many affiliate programs does my account manager handle?
Your support from the agency depends entirely on the amount you are willing to spend. If you choose a budget-friendly package, the account manager who works on your account might be shared with others. Knowing this will help you understand if you are making the right decision or if you should spend more to get better support. 
You may have fewer options if you are a small business with a streamlined budget. Nevertheless, understanding what your investment potential can deliver will help you to make a better decision when choosing a digital marketing agency. 
Can you share your first 90-day plan with me?
Successful affiliate marketing agencies will clearly understand how they will support you in the first three months. Go through their plan to see what they require from you and what kind of support they will give you. This information will help you understand what they will be doing during that period and what to expect from the agency. 
Can you share details of your past work with me?
The best affiliate marketing agencies will not hesitate to share their portfolios so that you can see what kind of work they do and understand what kind of results to anticipate. If they don't share this information after your first meeting, ask for it.
How much do you charge, and what is the scope of your work?
You need to understand how much an agency will cost and what they will deliver. Always compare a quote from one agency with other companies that are also interested in working with you. Always ensure pricing structures are clear and transparent and ask questions if they aren't.
What software do you use, and how secure is it?
Check if the marketing channel partner you plan to collaborate with is using the right campaign tracking software. Ensure that they are using a performance marketing platform like Swaarm, one that provides a powerful automation suite, saving time to focus on business-critical work. It is crucial that the software can manage various affiliate marketing campaigns while providing analytics in real-time and offering in-depth insights while securing your data. This information will help you understand if you are moving in the right direction. 
Benefits of using an affiliate marketing agency
While some companies are anxious about hiring an affiliate agency, here are some reasons why you should:
Agencies have good connections and/or established ties with publishers that can easily connect your brand with different audiences. 
They can help boost your

brand awareness

and visibility.
Since these agencies generally work with companies from different industries, they will have experience and expertise that is worth a lot. As a result, you can build upon their knowledge to make the right decisions. A good agency will be able to help you develop your business through their data.
The success of these affiliate marketing companies depends entirely on your success. Once you partner with the best

affiliate marketing agency

, you can rely on their help to guide you through the whole process. 
Agencies know the technologies that can help bring optimal results. They will already have experience in setting up

affiliate programs

, and they most likely will have good connections with senior executives from these companies. 
Building an in-house team can be pretty expensive, as you might have to invest in software and tools, and there are many other unforeseen expenses apart from hiring people. By working with an

affiliate marketing agency, however, you can reduce these costs.
In conclusion
If you're rolling out an affiliate marketing program, hiring an affiliate marketing agency can benefit your company. Apart from helping you build brand visibility, affiliate marketing agencies will help you reach the right target audience, thereby increasing your sales and profits. The steps you should take in finding the best affiliate marketing agency are listed above in this article.