Affiliate marketing is helping many existing and potential affiliates make money online. In 2022, the total affiliate marketing spending in the US will reach approximately $8.2 billion. Comparatively, in 2012, $2.5 billion. Within a decade, a lot has changed in affiliate marketing. 
Another interesting fact is that almost 81% of advertisers and 84% of publishers have turned towards affiliate marketing in the USA alone. Google Trends shows steady growth in people interested in affiliate marketing. 
Introduction to affiliate marketing
In digital marketing, affiliate marketing is an advertising strategy that enables advertisers or brands to collaborate with affiliates to promote their products (and/or other brands) to create leads and drive sales. 
When they successfully get leads or sales, affiliates receive an affiliate commission. The commission they earn depends on the pre-agreed terms that affiliates sign-up for before they start promoting the product or service. 
The four parties involved in affiliate marketing include:
Affiliates:  These are content creators, individuals, or companies that create blog posts, videos, podcasts, vlogs, etc., to reach a specific or target audience. They use affiliate links in their content to convert their website visitors or followers to customers for the merchants. 
Merchants: Product creators or advertisers. They are willing to pay a small commission to companies or individuals when they generate leads or sales for them. Amazon is one of the exceptions. Even though they are not product creators, they are merchants.  
Affiliate networks:  Some merchants rely entirely on affiliate networks to safeguard themselves and their businesses from fraudsters. They undertake various tasks for the product creators or merchants, including reporting, tracking, and managing payments released to the affiliates. 
Consumers: People who pay to buy an affiliate product or service. Customers are crucial in affiliate marketing as they help affiliates get commissions. 
There are various payout methods. Here are the most popular ones:
Pay-Per-Lead (PPL):

In this payment strategy, merchants pay affiliates a commission when they

generate a lead

. 

Pay-Per-Click (PPC):

With this payment method, affiliates receive a commission each time they

generate clicks

to the merchant from their website visitors.

Pay-Per-Sale (PPS):

In this model, affiliates receive payment only when they

generate a sale

or lead. 
The three main benefits of affiliate marketing are that it is easy to manage and there are no financial risks. Most importantly, it is one of  the best methods to earn passive income
Here are some steps you can follow when choosing an affiliate marketing program:
Pick a profitable niche. After which, you spend some time figuring out your target audience. 
Sign up for all those affiliate programs in your niche and handpick products from those programs you want to promote. Create engaging content to reach your target audience and convert your traffic to leads or sales for the merchant to earn a commission for your efforts. 
Learn more about "Everything you need to know about affiliate marketing."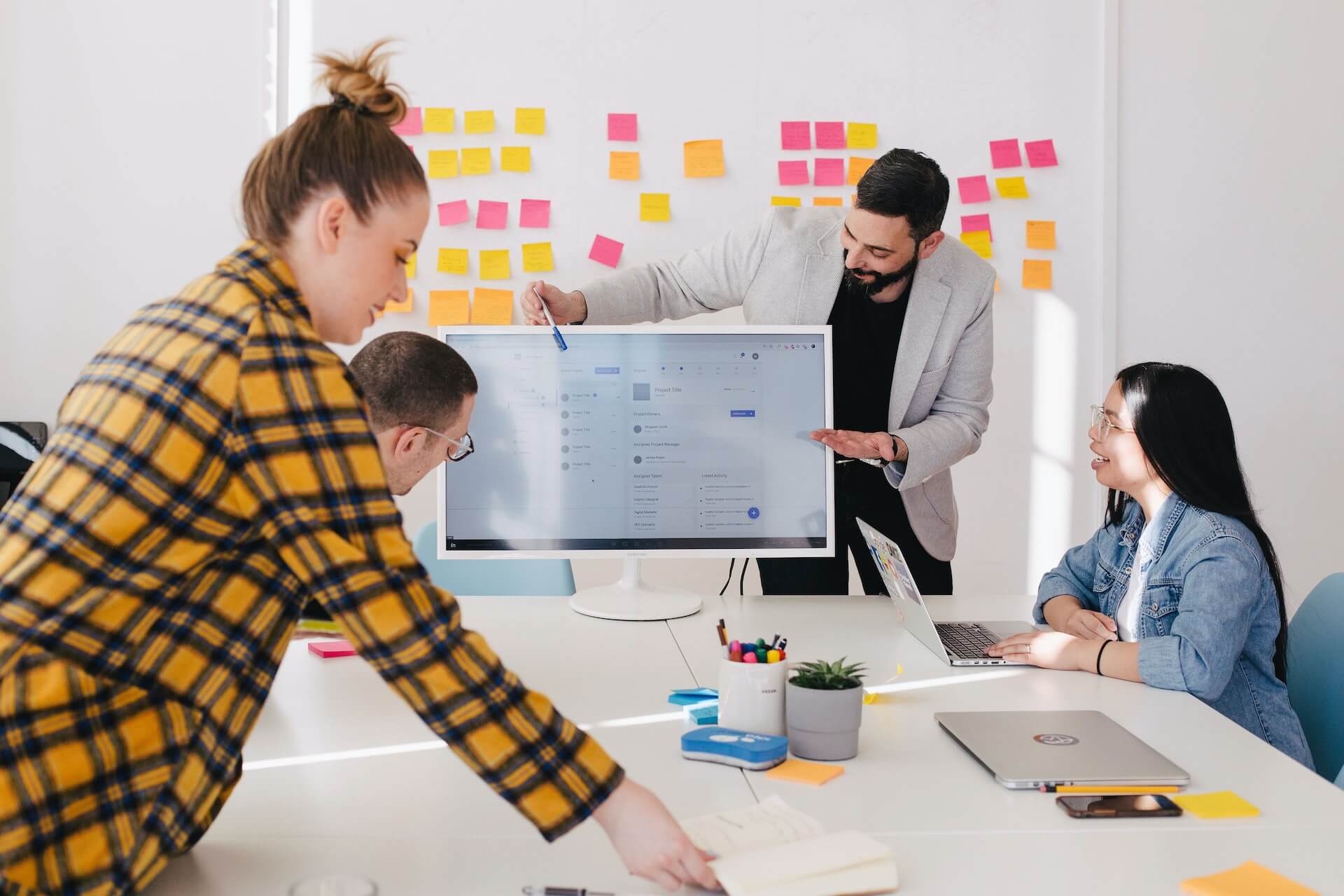 Photo by Jason Goodman on Unsplash
What are some successful strategies in affiliate marketing
You need to follow the right marketing strategies in order to achieve the best results. You will have a greater advantage over your competitors when you use the right marketing techniques. Here are some strategies that you can follow to become a successful affiliate marketer:
Create relevant and quality content:

When it comes to

affiliate marketing, content marketing

is everything. To succeed, create

quality content

that appeals to your target audience. 

 A profitable niche:

Selecting a profitable

niche

is the next important step you should take. Pick a niche that you love or are passionate about and create content related to that topic. Avoid covering more than one

niche

on your

affiliate website

or social media channel.

Understand your audience:

Before you begin to create content, understand who your

target audience

is, as well as their pain points, interests, and potential questions. Doing so will help you create relevant content.

Sign-up for the right affiliate programs:

There are several measures you should consider when picking an

affiliate program:
Firstly, you should only promote quality products and ideally digital products. Look for merchants that are open to negotiating the affiliate income or commission. Additionally, check the landing page of the affiliate products to see if they look appealing and can bring the conversions you are looking for. It is important that you understand the affiliate program's payment model, structure, and commission before signing up. 
Use call-to-actions:

Ensure that you use CTAs throughout your content. 

SEO:

Paid ads are good but can make you pay a lot to acquire traffic. Instead, if you focus on

search engine optimization

, you will get consistent traffic to your website by posing quality and relevant content. 

Offer incentives:

Provide incentives and

lead magnets

to your

target audience

so they can purchase the affiliate products you are promoting. 

Build your team:

One of the fastest ways to grow your

affiliate marketing

business is to get help from others. Hire qualified and skillful candidates to assist you. Build your team. 

Multiple affiliate marketing programs:

Join more than one

affiliate marketing program

. 

Mentor:

Choose a mentor that can guide you. Some

mentors

charge a hefty fee for their services, but it might be worth it, especially if you are new to

affiliate marketing

and they have many years of experience. 

Consistent efforts:

Affiliate marketing is not easy, so don't give up no matter what. It takes time before you see positive results. 

Learn and update:

Continue to learn and hone your skills if you want to become a successful

affiliate marketer

. 

Join a community:

Many

affiliate-marketing communities

are out there. Join the most popular and trustworthy communities to get suggestions, insights, ideas, and guidance.
Learn more about "15 Strategies that will help you succeed In affiliate marketing".
How to select an affiliate marketing software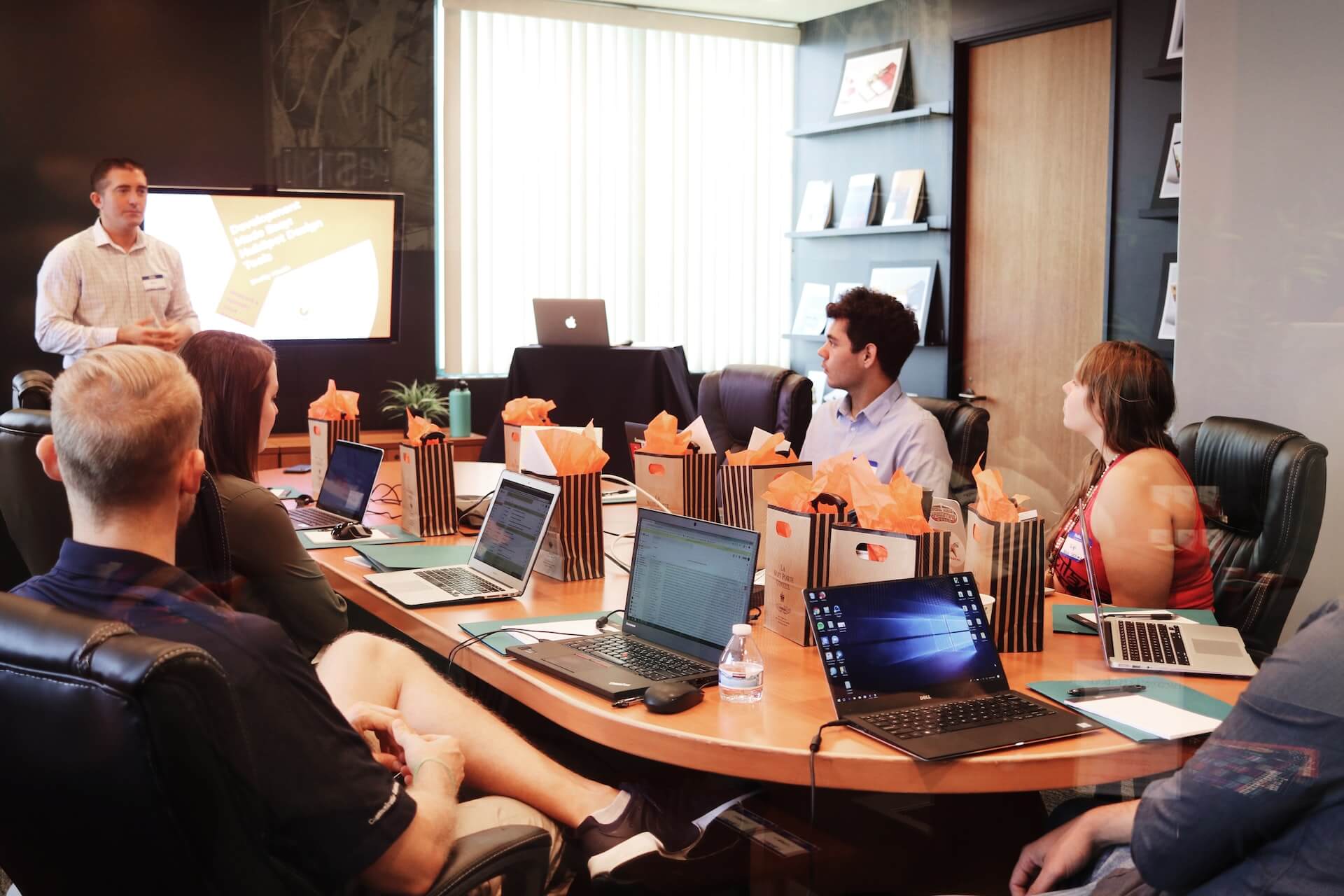 Photo by Campaign Creators on Unsplash
Affiliate marketing software can help you manage various tasks, such as managing various marketing campaigns and affiliates on one platform. You don't have to use multiple tools to keep track of things that matter most to you. 
Here are some simple steps that will help you pick the right affiliate marketing software:
Firstly, pick easy-to-learn software. Ensure that the company selling it has enough resources and a team to support you. Secondly, hackers steal data from vulnerable web and mobile applications. Check with the company to see what security measures and components the company is using to protect your data. Thirdly, ensure that the software you will use will work well on mobile devices. These days people also prefer to work on mobile devices. 
Also, check if your chosen software can run various marketing campaigns simultaneously. Your software should be able to run reports and have a dashboard that provides you with all the relevant data and analytics required to make quick decisions. 
Most importantly, check various software applications' reviews to determine which company provides the best customer service. Capterra is one of the software review platforms that many rely on to find the best affiliate marketing software. 
Good software will help determine many factors, including who should have access to it and what sort of permissions they need to carry out their day-to-day activities. It will provide real-time information so marketers can make accurate and well-informed decisions. 
Affiliates should be able to easily find their payment information as well when using the software. The software program you select should allow you to release payments to the affiliates at the click of a button. If you want to pick the best and most valuable software solution, compare the pricing and features of various software applications. 
Lastly, check if a company will offer you a free trial period. You will get to know more about digital products when you actually use them rather than just reading or hearing about them. A free trial will allow you to experience the software as an actual user and help you decide whether the software is the right solution for you. Swaarm offers a free trial period so that companies can use the software to track performance marketing campaigns and see how they can efficiently manage them.
Learn more about "11 Features to check when picking an affiliate marketing software".
Tips to help you pick the right affiliate marketing programs
The money that you are going to earn online depends on the products you are going to sell and the company that you are going to associate with. Here are some simple steps that you can follow to pick the right affiliate marketing programs:
Vendor's reputation:

If you want positive results and generate good affiliate revenue, always promote affiliate products from brands and companies you trust. 

Use auto-suggest on Google:

Google's auto-suggest features help you to quickly identify affiliate products by using words such as "vs." after a particular keyphrase. It can also help you to learn about other affiliate marketing programs.

 
Pick products you genuinely like:

Always select products you like and are confident about. When you are confident about a product, your

affiliate conversions

will improve. 

Products that are priced high:

Selling products with a low price point may result in low income over a longer period. You will generate more income faster by promoting high-quality, expensive

affiliate products. 
Learn more about "10 Factors to consider when picking affiliate marketing programs."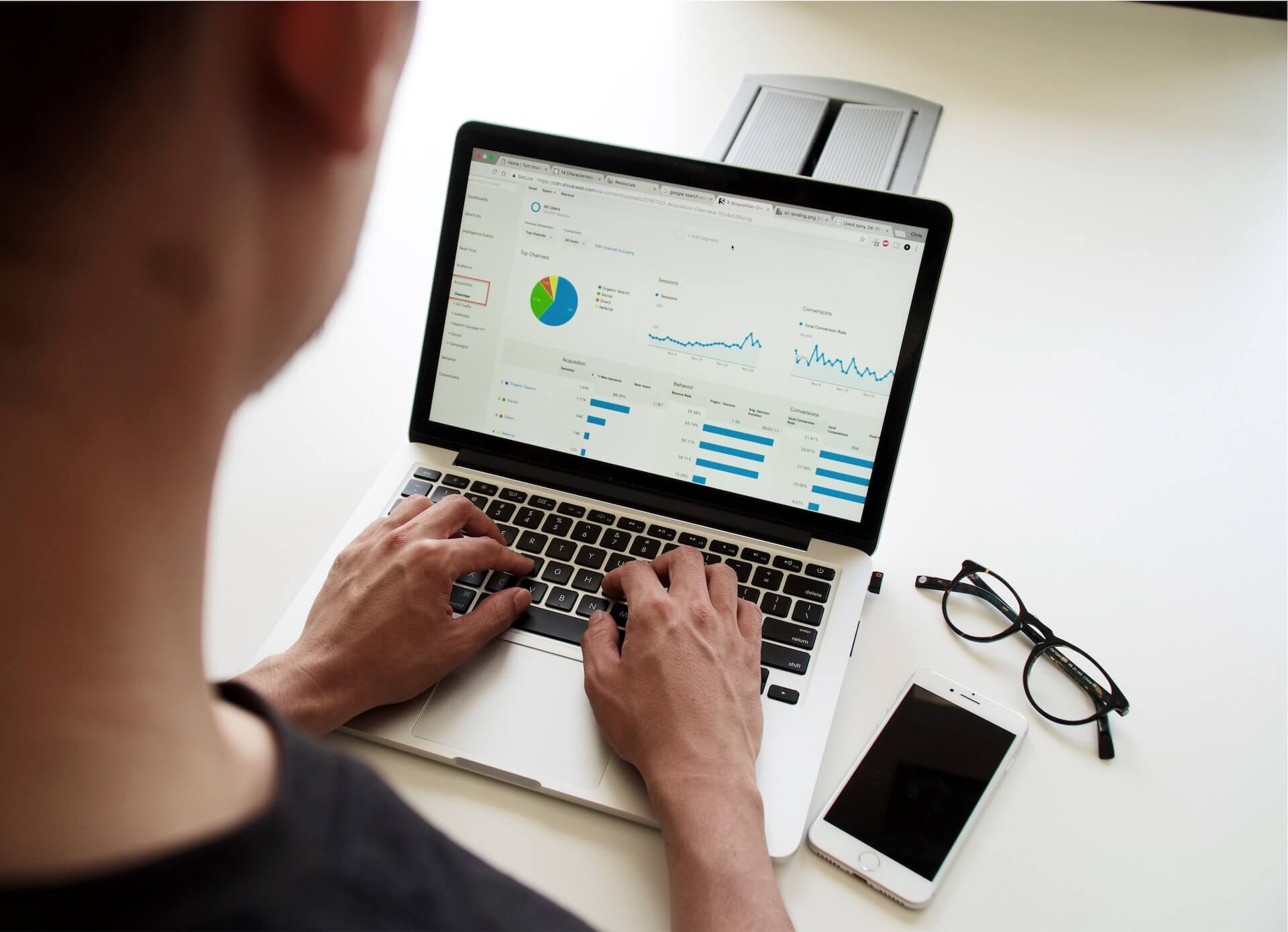 Photo by krakenimages on Unsplash
How can you boost affiliate conversions?
You should track affiliate conversions to see how you perform and if your website or social media channel is yielding good results. Let's tap into the ways how you can increase affiliate conversions: 
Firstly, use key performance indicators such as conversion rate, average website time, and traffic source revenue to see if your affiliate marketing efforts yield any results. Secondly, A/B testing will help you determine which of the two similar campaigns with minor differences are performing well. 
Select a profitable niche to generate more income through affiliate marketing. Avoid focusing on multiple niches.  If you want to see affiliate conversions, you should only promote quality products or services. 
Today, 4.7 billion people are using social media. You will therefore give yourself a great advantage by cultivating a presence on your target audience's social media platforms. 
Learn more about "10 Ways to increase affiliate conversions."
Types of content for affiliate marketing
Content is everything when it comes to affiliate marketing. By using the right content, you can reach the right target audience. Here are some of the most popular types of content used in affiliate marketing. Try them out and see which ones work best: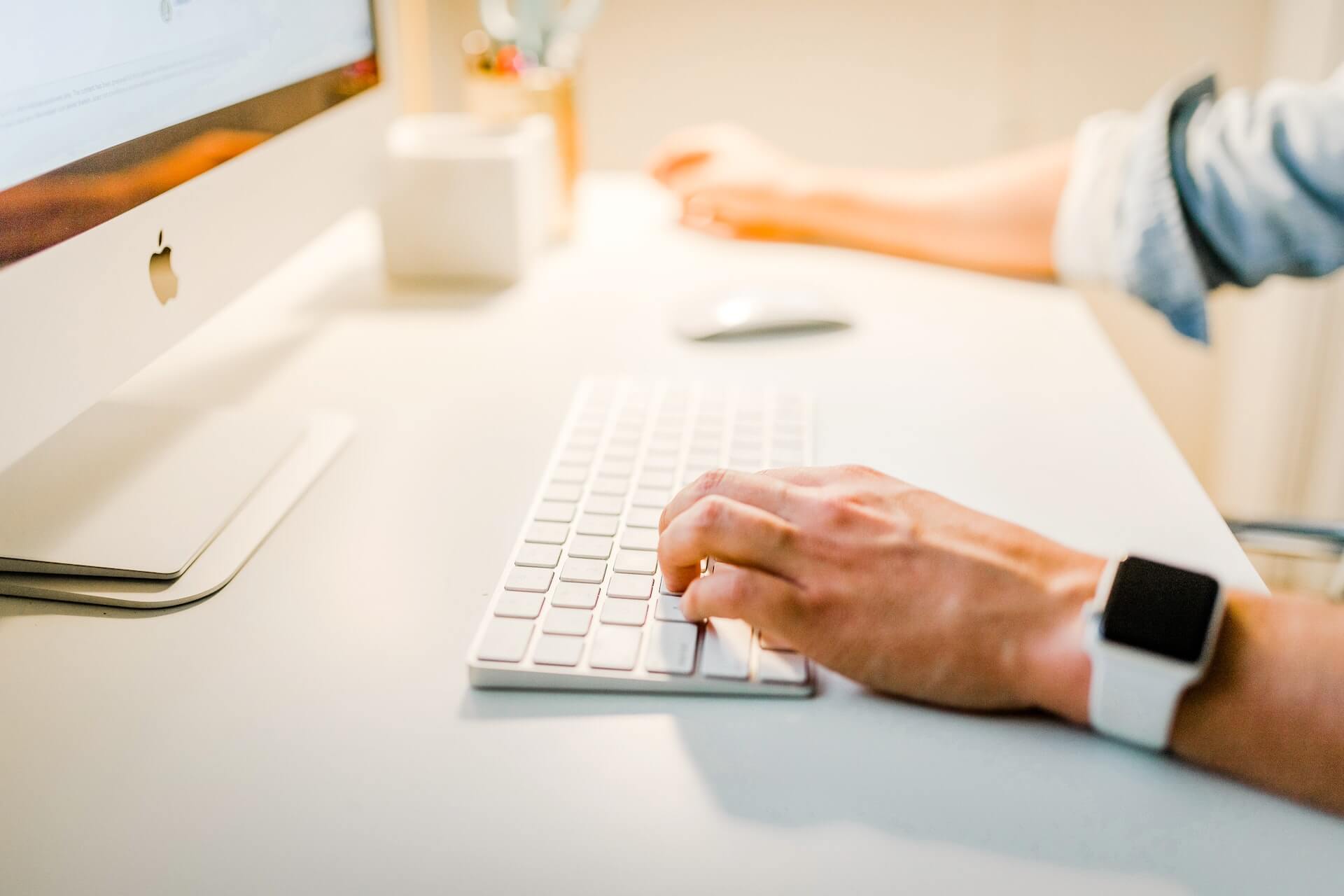 Photo by Austin Distel on Unsplash
Case studies:

Case studies

are very popular as they contain real stories and provide social proof of why an affiliate product or service is good. 

Product reviews:

97% of consumers check product reviews before buying products or services online. To reach your target

audience

before making a purchase, you need to include it in your content. 

Product Tutorials:

People tend to buy products they already know how to use. Product tutorials and walkthroughs will help potential customers decide to buy a product—especially if they like how you promote it. 

E-books:

If you want to dive deep into a topic, create an ebook.  

Social media posts:

If you are an influencer or want an advantage in

affiliate marketing

, you should use social media posts to promote affiliate products. 

Videos:

In terms of internet use, 82% of all consumption consists of people watching videos. Creating and publishing videos on popular platforms such as YouTube and TikTok can help you reach your

target audience

. 
Learn more about "10 Types of content for affiliate marketing".
How to launch an affiliate email marketing campaign
Email marketing is a popular method that affiliates use to reach out to their subscribers or potential customers. Here are four things that you need to think about before setting up an affiliate email marketing campaign:
Not all email service providers will allow you to include affiliate links in your email. Check the terms and conditions before registering with a service provider. This will save you time, effort, and money.
Next, you should carefully pick affiliate products you want to promote. Always select high-value products that can fetch you good ROI. Ensure that the content in your email is relevant and ever-green so people can access the products or services later, even though they may not buy them immediately.
Post about affiliate products that are relevant to your niche. It will help people to engage and encourage them to remain subscribed to your email. 
It is best to develop an email sequence. Warm your subscribers up before you pitch them, so to speak. Use hyperlinks to place affiliate links in the email subtly. Avoid being 'salesy' but win their hearts by telling them compelling stories. 
If you want to generate good income, you need to keep a tab on the analytics of your email campaigns to see what is working and what's not. 
Learn more about "Everything you need to know about launching an affiliate email marketing campaign."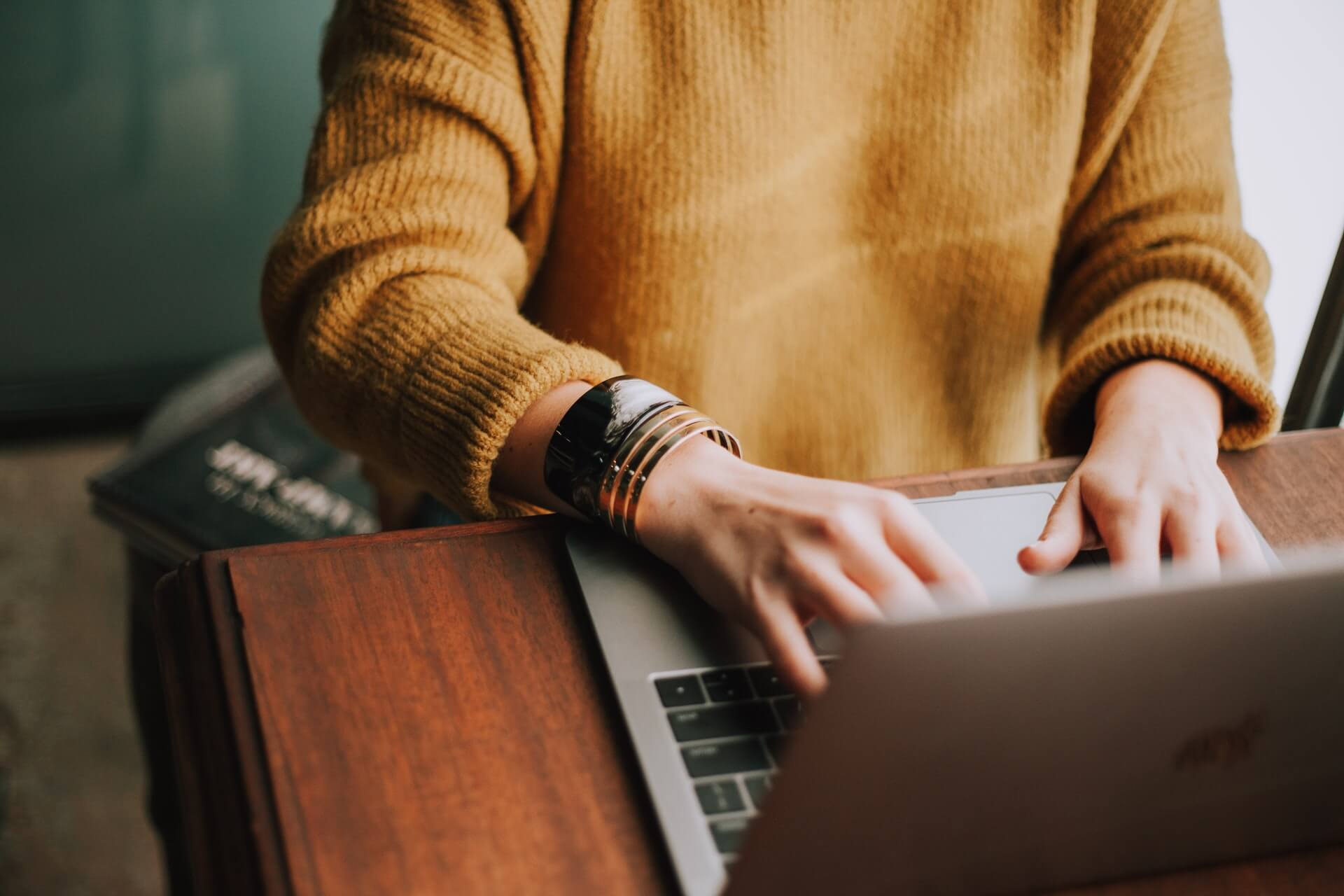 Photo by krakenimages on Unsplash
Best tips for email marketing
Setting up email marketing is one aspect. If you want email marketing to work for you and to help you get the best results, here are some tips you should follow if you desire to become a successful affiliate marketer. 
Ensure your email reaches your subscriber's inbox:

Ensure that you take care of the following aspects so your email can reach your subscribers. Use the right domain to prevent your email from being flagged as spam. Pick the best or reputed

email marketing

services. Lastly, ensure that you send quality and relevant content.

Understand the sales funnel:

Create a roadmap to understand where your emails fit in the sales funnel. It will give you an idea of the responses that will come from the subscribers. 

Personalize your emails:

Send emails to your subscribers by personalizing them. Ensure you send emails at the right time and season to get the best response possible. 

Soft sell:

Proofread your email to ensure it is not sales-heavy. To get the best results, sell products subtly. 

Use storytelling:

Stories make a massive impact as people can connect and empathize with them. Most importantly, people will be able to recognize common pain points in your story. They will therefore have a better understanding of the solution you are offering. 

Use lead magnets:

Lead magnets include e-books, whitepapers, etc. They inform your subscribers and make them feel assured about buying the

affiliate product

you are promoting. 

Segment your email list:

Segment your email list so that you do not send all kinds of emails to just anyone. When you segment the list, you can send the right email to the right person. 

A/B testing:

Affiliate marketers

conduct A/B testing to check which of the two campaigns works well and use the one that brings optimal results. 

Use the exit page to retain subscribers:

The exit page is the last chance for you to interact with people who want to unsubscribe from your email list. Design the page in such a way that you give them something valuable to make them feel like staying. 

Create your own product to make more money:

Once you understand the

affiliate marketing

game, you should focus on creating your own product. It is the only way you can generate more income in

affiliate marketing.
Learn more about "15 Email marketing tips for affiliates."
Summary
Affiliate marketing is a branch of digital marketing. Affiliates collaborate with merchants or product owners to promote affiliate products. Affiliates are content creators. They use affiliate links in their content to encourage people to visit their website, blog, or social media channel and convert them into customers. The tips and strategies in the article above will help you get the best results and set you up for success.