Affiliate marketers make good money online, but they only get results when they pick the right affiliate programs offering excellent commission rates. The question, therefore, is:  As an affiliate, how do you choose the best affiliate marketing programs?
The affiliate marketing industry is growing. Interestingly, 84% of publishers and 81% of advertisers in the United States now use affiliate marketing. To boot, some of the largest affiliate networks in the world now have more than 100,000 active affiliates. 
Choosing the right affiliate marketing programs will help you earn money easily and quickly. This article will cover some simple factors to consider when choosing an affiliate marketing program. 
What is an affiliate marketing program?
Almost 80% of brands rely on affiliate marketing programs to promote their products online and generate leads. Affiliate partners or affiliates are people or companies that promote products using affiliate links. Affiliates use various methods to promote affiliate products. 
"If you don't find a way to make money in your sleep, you'll work until you die."

Warren Buffett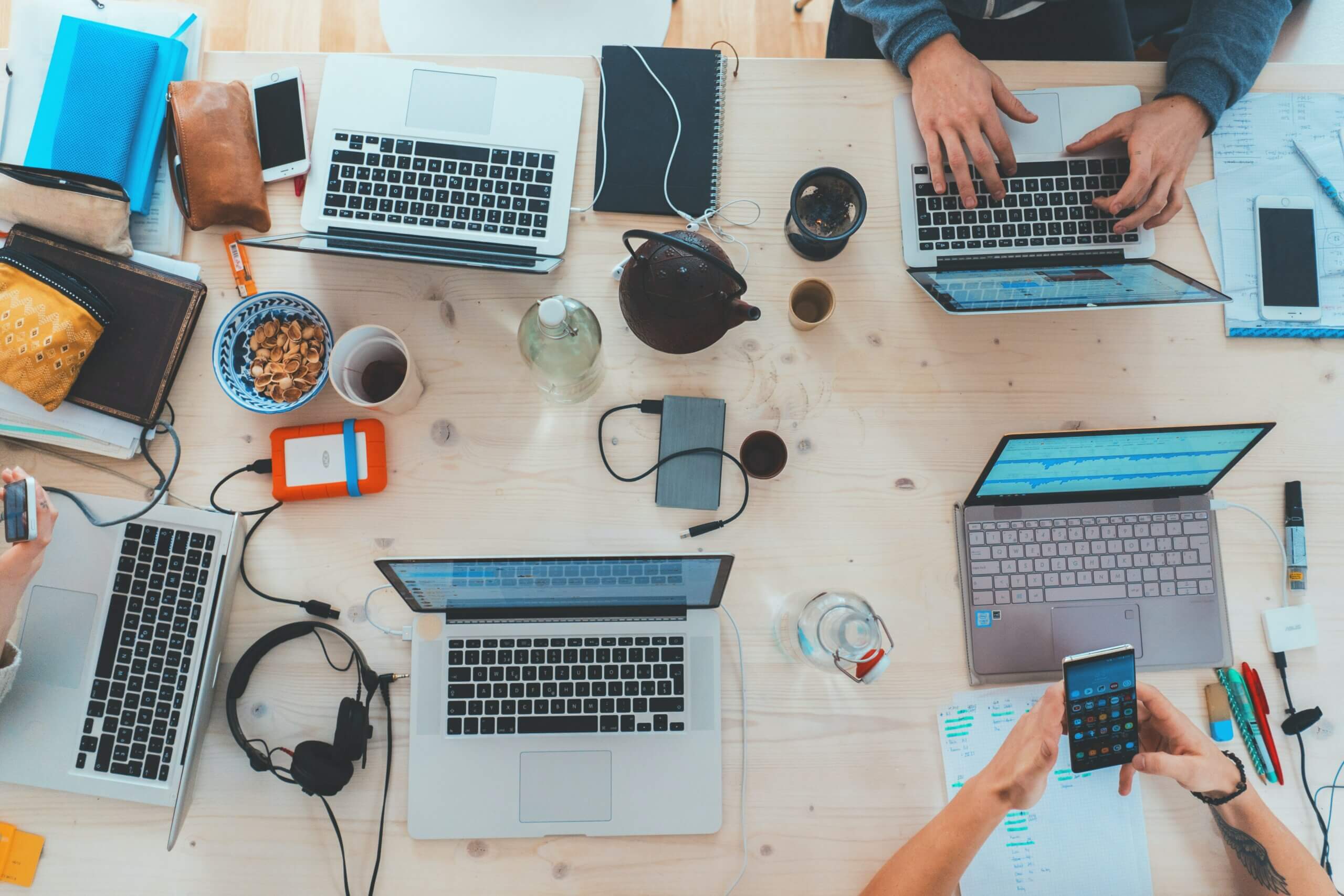 Photo by Marvin Meyer on Unsplash
Affiliate marketers are content creators. Here are some of the most popular methods that affiliates employ in promoting products:
Blogs

YouTube Channels

Podcasts

Social media platforms

Ad platforms

Email marketing

Discount and deals

website

s
Apart from the commission rate, you must also check if the amount they release will be a one-time or a recurring payment.
One-time commission: The company only pays the affiliate once in this payout structure. The commission rate or percentage will be between 10–100%.
Recurring commission: If a company follows this commissioning strategy, it will make recurring payments to its affiliates. Each time your referral uses the product or makes an additional purchase, you will earn the payment based on the commission rate per pre-agreed terms. Usually, SaaS companies follow this strategy. Recurring affiliate programs are very beneficial to affiliates. 
Here are the top 10 methods you can employ to find the best affiliate marketing programs. 
1. Vendor reputation
Banking on well-established brands is always a safe bet, as they will always bring high traffic and conversions.  Promoting affiliate marketing products from popular companies is often effortless, as consumers trust established organizations. 
Despite this, successful affiliates never ignore new vendors offering better deals. If you like their terms and conditions and are confident they will yield good results, you should experiment by promoting their affiliate products. 
For example, Amazon is one of the world's most popular and trusted companies, and the Amazon affiliate program is one of the most popular affiliate programs in the business. As such, by becoming an Amazon associate, marketers can earn competitive commissions on every sale they make.
2. Online search
A simple online search via engines such as Google will help you find affiliate marketing programs within the niche that you want to focus on. 
When doing this research, you should consider the following:
The program's brand reputation

Where it's based. Usually, for instance, a

ffiliate programs

in the United States pay high

affiliate marketing commission rates

compared to programs from other countries.
You can also find the best affiliate marketing programs by looking online for affiliate directories. Affiliate program managers use these spaces to share details about their affiliate marketing programs and how people can register for them. This method allows affiliate partners to find the best affiliate marketing programs easily. 
3. Use Google's auto-suggest to find the best affiliate marketing programs
One of the quickest ways to find similar affiliate products is to use the Google search engine to suggest alternatives. The auto-suggest feature 'vs.' can help you to find competitive products.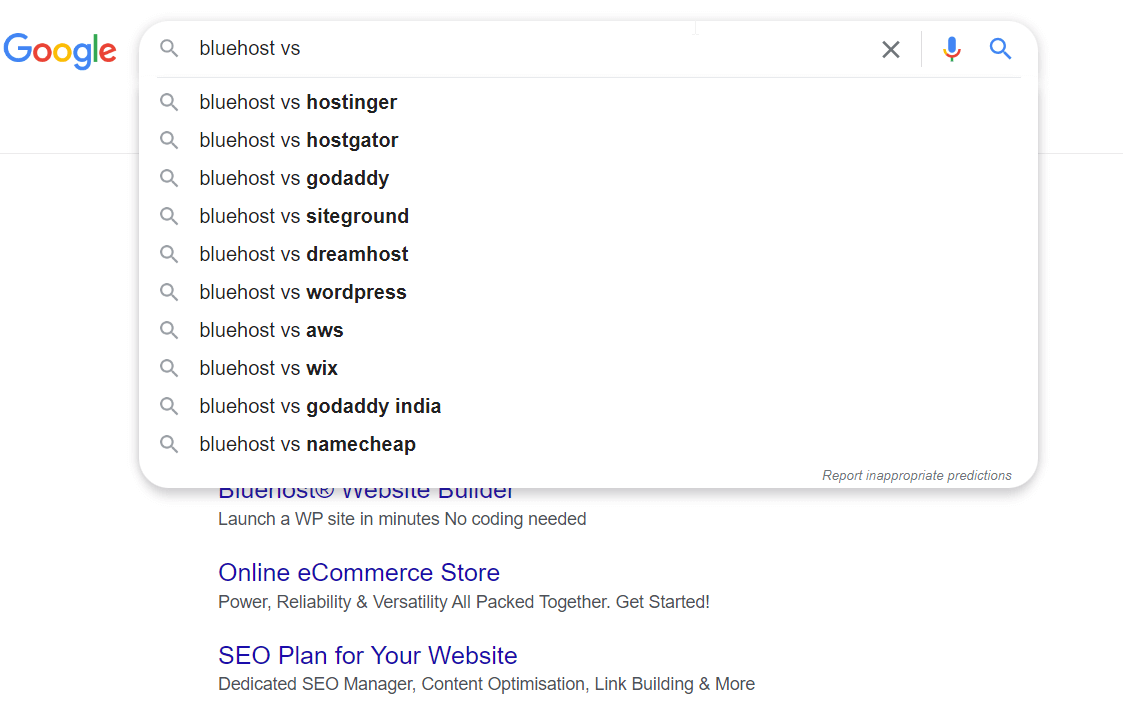 For example, if you know 'BlueHost,' is the top web hosting company in the world, typing 'Bluehost vs. …' will display other alternatives. 
Once you've found these suggestions, you should visit each website to learn about their affiliate marketing programs, get familiar with different products, understand the program's requirements, and find out about its terms and conditions.
4. Join affiliate programs individually
Many companies have in-house affiliate marketing programs. To discover an affiliate marketing program, research the best-performing products in your marketing niche online. 
Once you've discerned the top-selling products, check if they are part of an affiliate marketing program. If so, continue searching to find appropriate affiliate programs.
Once this stage is complete, check the details of these affiliate marketing programs, and read the terms and conditions before registering. Undoubtedly, this is one of the most effective methods for finding the best affiliate marketing programs. 
5. Pick products that you love selling
Today, there are many affiliate marketing programs. To become a successful affiliate marketer, however, you should pick a niche that interests you and stick with it. Always choose an affiliate program that matches your passion, And ensure that you have well-organized content marketing and email marketing plans. 
An affiliate marketing program will not automatically deliver results. What separates a successful enterprise in this business from a failing one is whether or not you put in your best efforts to create your website's content, such as blogs, videos, and visuals published on social media.
6. Look for referral links by performing competitor analysis
Once you have picked a profitable niche and set up your website or social media channel, the next thing to do is to identify your competitors through competitor analysis. 
Once you know the competition in your niche, check their websites and social media channels to identify the affiliate marketing products they are promoting. 
Having identified these affiliate marketing products,  research their terms and conditions and the affiliate commission rate you will receive when joining their affiliate marketing program. 
Sign up if you are happy with the program's Ts and Cs, commission rates, and payout structures. Applying this principle will help you identify the best affiliate marketing programs. 
7. Choose the best products in your niche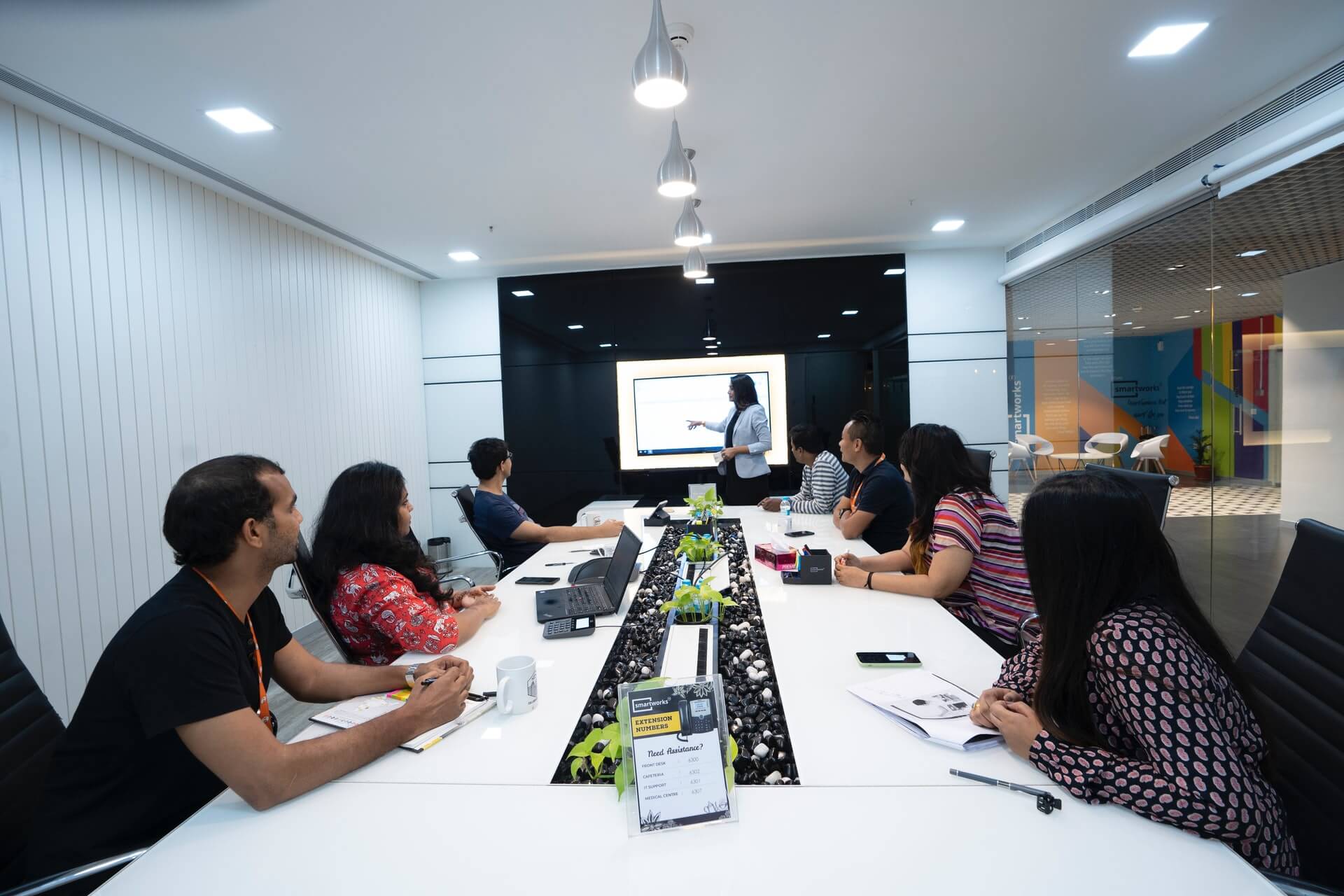 Photo by Smartworks Coworking on Unsplash
One of the strategies that affiliate marketers use when picking an affiliate marketing program is to find the best products in their niche. 
You can find the best products in a specific category by typing 'best products in …' followed by the name(s) of your niche" on search engines like Google. For example, if you are looking for products related to cat food, type in 'best products for cat food.' 
Using this strategy, you will quickly find all the top-notch products in a particular niche. After checking the conditions and requirements, you can choose the best affiliate marketing products from the list of those available. You can search for digital products as well using this method. 
8. High-priced products
Despite generally selling fewer, expensively-priced affiliate products can generate good revenue. The math is simple: selling five products costing $1000 per unit makes the same amount as selling 25 products for $200 each. The only difference is that when you sell more expensive items, you don't have to sell so many.   
Before promoting affiliate links to expensive products on your website or social media channel, you must first be confident in them. 
You should also consider whether your target audience will benefit from this product. Is it something that will appeal to them? What sort of customer is usually interested in this kind of item? Only decide once you've considered everything thoroughly. 
9. Understand the commission structure and payouts
Before you set up the affiliate link on your website or social media channel, you must understand commission structures and payouts.  Do your research before signing up for an affiliate marketing program.
Remember to learn about the commission rates for each product that a brand sells by reading the terms and conditions. In addition, you also need to find out how you will receive payment. 
When you're at this stage, check when the company usually pays its affiliates. Some companies do so immediately after a sale, while others will release payments weekly, fortnightly, or monthly.  
10. Search in Affiliate Marketplaces
An affiliate marketplace is also known as an affiliate network. You can visit these places to find the best affiliate products. Here, you can browse different affiliate products. 
Searching for the best affiliate marketing programs is time well spent, as they will categorize the products you sell. Through these programs, you will also be able to access crucial stats, including average commission rates, ratings, average sales, and earnings per click (EPC). 
Identifying the best affiliate marketing programs becomes easy when you keep the above-described details in mind. Doing so will enable you to make an informed decision and help your affiliate marketing business thrive.
In Conclusion
Finding the best affiliate marketing programs is not always easy. Since there are so many programs offering their services today, it sometimes feels like a daunting task. 
Nevertheless, don't be overwhelmed. In affiliate marketing, what matters the most is the vendor's reputation, the commission rate, and the products you offer. 
Most importantly, if you want to succeed in affiliate marketing, you need products that appeal to your target audience. 
Keep in mind to check whether or not the affiliate program you are interested in follows a one-time or recurring commission payment method. The recurring commission method, for instance, enables you to earn an affiliate commission each time your referral uses the product or makes an additional purchase.
By following these simple steps, you will easily identify the best affiliate marketing programs enabling your enterprise to expand.