How Your Gaming App Can Benefit from Partner Marketing
The Covid-19 pandemic and social distancing have contributed to the boom of mobile games. The gaming industry, valued at $174.9 billion, grew nearly 20% year-over-year in 2020 (Games Industry). Gaming apps account for almost half of total industry revenues, with an estimated $85 billion generated (Visual Capitalist). Led by the US and China, gaming ad spending has reached new heights.
To tap into the momentum in a fiercely competitive landscape, gaming developers need to boost their performance marketing efforts to bring in more and new users for their apps. One area that might be overlooked is partner marketing, which is seeing huge growth globally. In the US, partner marketing spend was $6.82 billion in 2020 and predicted to rise in 2021 (Forbes).
It's becoming clear that partner marketing can bring high value to any digital marketing mix that may already include programmatic, Facebook, SEA (Search Engine Advertising), and influencer marketing. It can bring substantial growth to your mobile gaming app, help optimize your marketing strategy and bring you the needed fresh user base. We explore four significant benefits of adding partner marketing to your digital strategy below.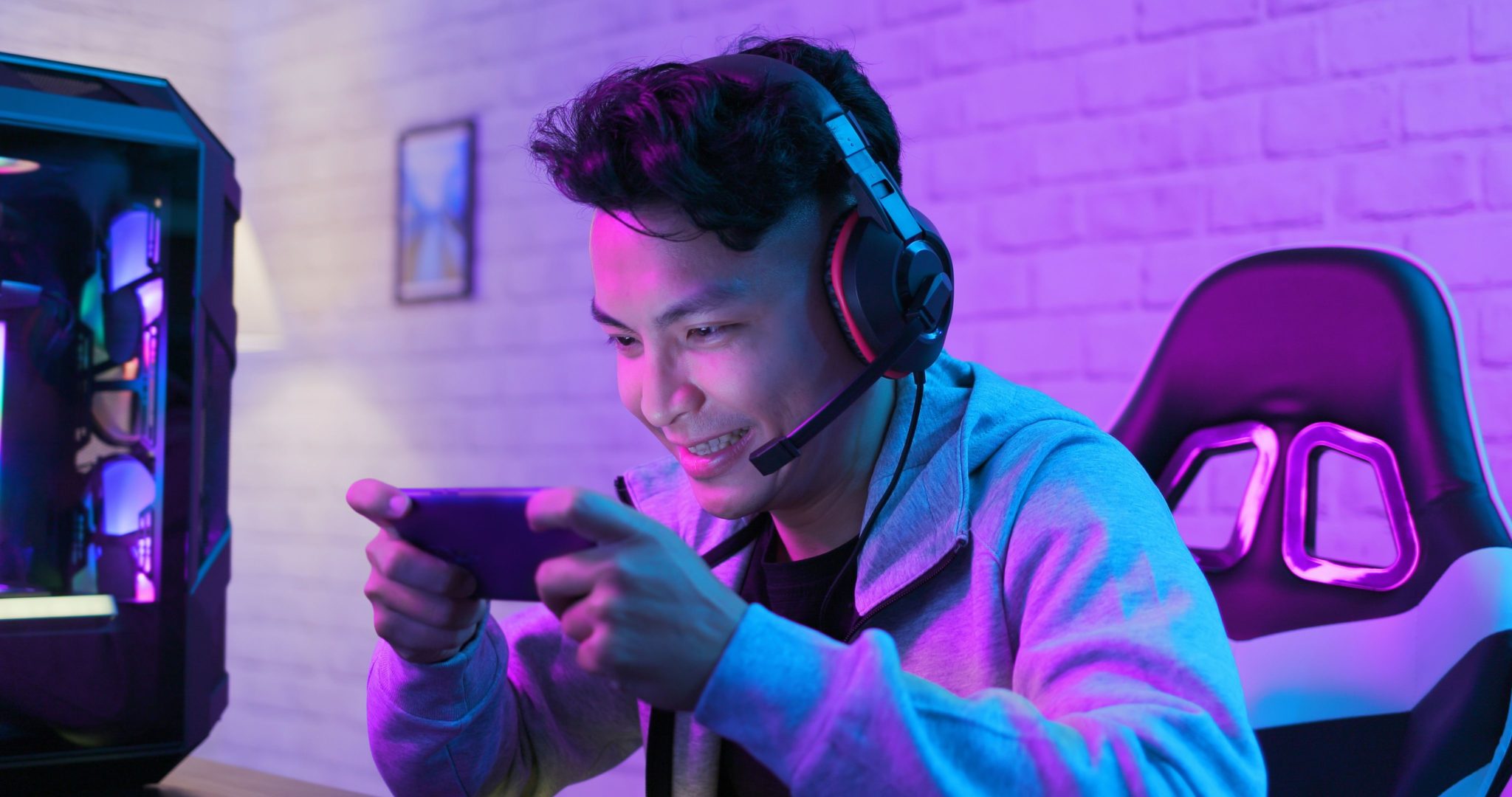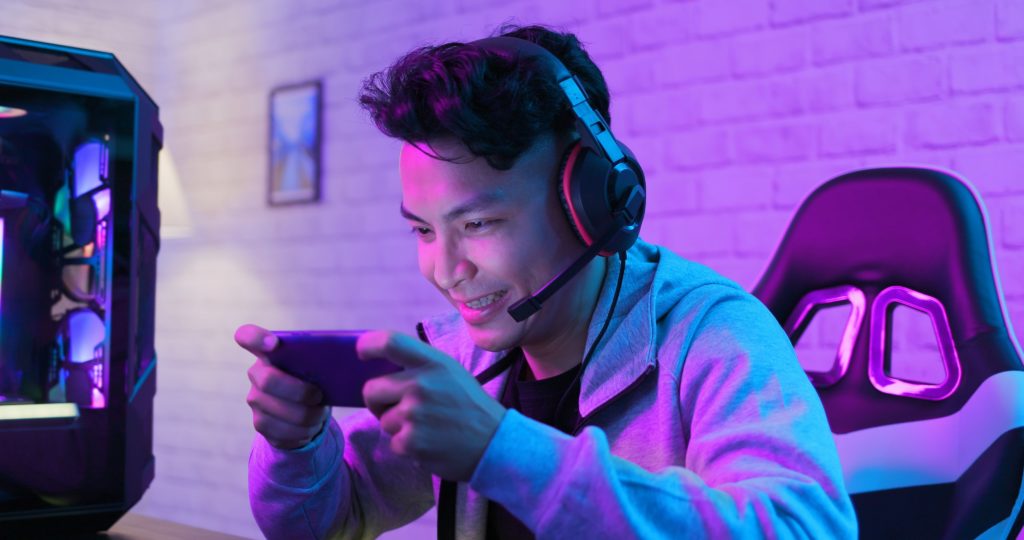 What is partner marketing and how does it work?
In the partner marketing model, partner networks as direct publishers advertise a product or service on their web and mobile-based marketing channels in return for a commission. A partner network acts as an intermediary between multiple publishers and advertisers, offering advertisers access to the inventory of partners in their network.
Partner marketing is one of the most cost-efficient channels to boost mobile user growth and engagement. Since it is a performance-based media buying model -the advertiser only pays when the partner gets you results. By using a partner network, you are not paying for clicks or views, but for actual target activities (e.g. downloading an app, buying an item) done by real users. As an advertiser, this gives you tangible results and a simpler way to reach your ROI goals.
Four Benefits of Using Partner Marketing for Gaming Apps
1. Finding new users in desktop and mobile gaming is notoriously difficult – and partner (affiliate) marketing helps with the systemization of data
Gamers are a highly engaged, active, and responsive user group:
Gamers like to play on their device throughout the day. Hungry for new experiences, mobile gamers are used to seeing adverts (ads) and are more willing to engage with them than other user groups, especially as rewarded video ads.
New gamers in 2020 were significantly more likely than existing ones to spend money on mobile games since the start of the pandemic, in all markets. They also reported spending more money per month on mobile games than before (Business of Apps).
Having said that, finding these new and engaged users for your gaming app is becoming increasingly difficult due to the amount of new games launching on the app stores every day. In March 2021, more than 20% of all mobile apps in the Apple App Store were game apps—twice the number of business apps (Statista). This means that to stand out and reach new users, gaming studios must be able to target the right users with the right ads.
Partner marketing brings data and systematization into a potent environment. With access to automated features, your trusted partner network can understand what's working and what isn't in real-time. This enables them to easily optimize your gaming campaigns and closely analyze new traffic sources, by getting constant feedback from publishers and traffic vendors. It takes away the partner's time and stress of manually optimizing your gaming campaigns and managing data.
Marketing tracking platforms like Swaarm are bringing state-of-the-art tech to the table to support partner networks. With access to all this valuable data at their fingertips, partner networks can now help their clients to make the most for their advertising campaigns for their gaming titles.
Partner marketing can help significantly by providing sophisticated tracking solutions, with the depth of customer data and user behaviors from a variety of traffic sources (partner and ad network metrics). As an advertiser, you can benefit from data-driven optimization, based on granular targeting options powered by machine learning. Your partners have the opportunity to slice and dice campaigns with more flexibility, easily distributing and accepting offers – thus, increasing revenue potential. With better visibility, they can manage more high-volume requests, making your performance marketing efforts more efficient and scalable.
Learn more about "What is performance marketing? Your 2021 guide"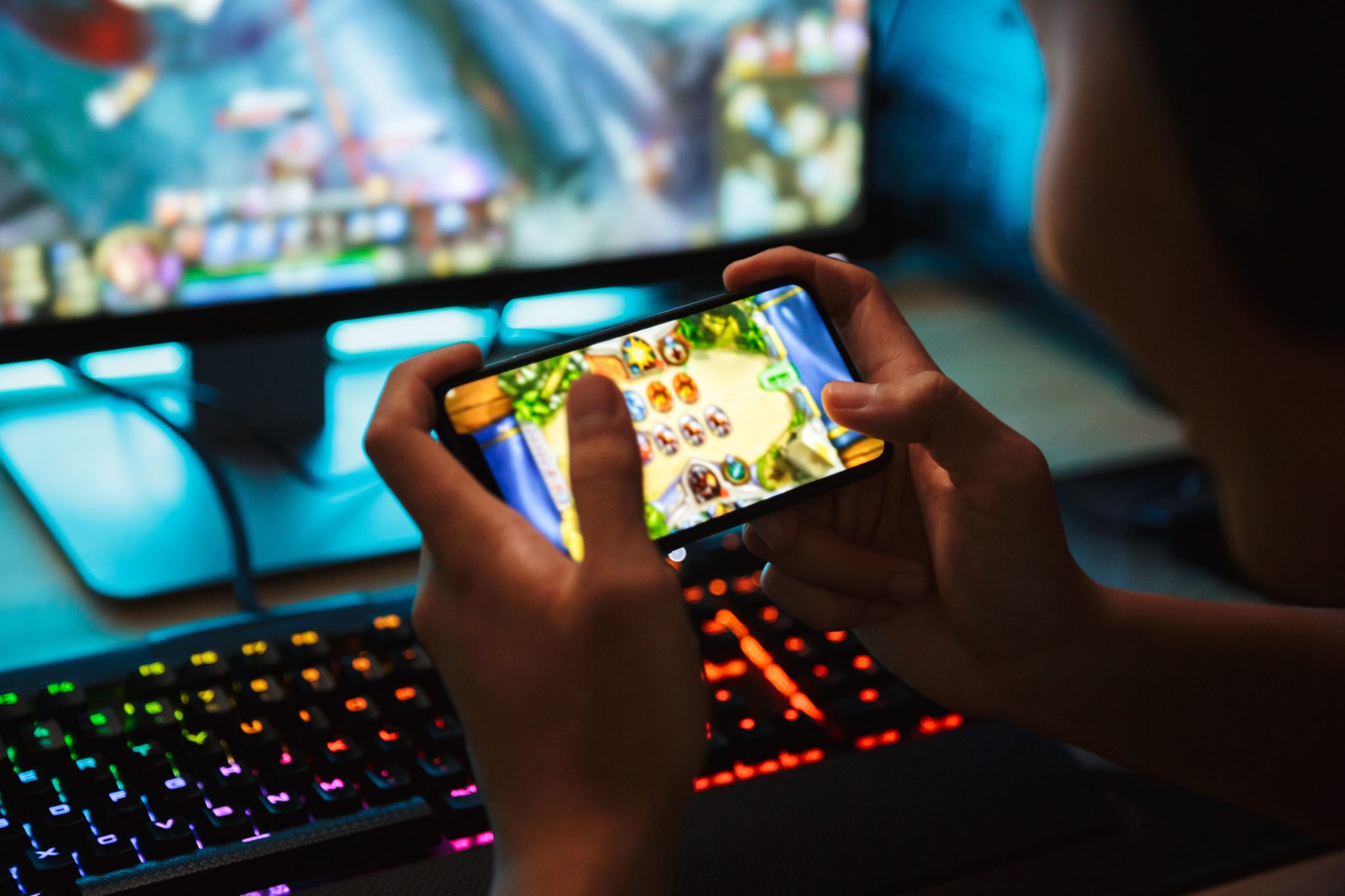 2. Partner marketing is a key driver for user acquisition in mobile gaming
Partner marketing can help drive your mobile game growth in a number of ways.
Firstly, partner marketing is an ideal match for mobile gaming, where end-users are highly immersed and engaged — whether playing, viewing, and clicking on content, or chatting in-app. This makes mobile gamers more likely to accept recommendations from someone they trust in the form of a simple partner link. By joining forces with a partner network, gaming apps can tap into their existing network to promote offers and target users. This can have a huge impact on growth and visibility.
Secondly, there is low risk and low effort involved for you, as a gaming advertiser. Given the wide variety of publishers and affiliate programs available, advertisers no longer need to depend on one publisher only. Also, if they join a partner network, they don't need to sign a new contract with each publisher, as the network manages communication and payment with advertisers.
Finally, the partner marketing area offers more flexibility and control than ever before. Gaming apps can benefit from flexible pricing models, which can be changed to meet demand and user change. With the help of partner networks, as an advertiser, you can make referral programs that reward content creators and partners, drive new traffic in specific demographics, choose the exact traffic types, GEOs, and pay-outs – and therefore, have more ownership of your marketing efforts
3. Gaming growth during a pandemic means ad spend requires greater fraud protection
Gaming continues to grow at an unprecedented rate, with smartphones playing a significant role. Location-based games, cloud gaming, blockchain-based games, AR/VR-enabled mobile games, are also fueling the demand for mobile games
In Q3 of 2020 mobile gaming apps reached $29.3 billion in in-app spending globally (in-app purchases, subscriptions, and premium apps) and reached 36.5 billion installs – an increase of 32% QoQ (Sensor Tower).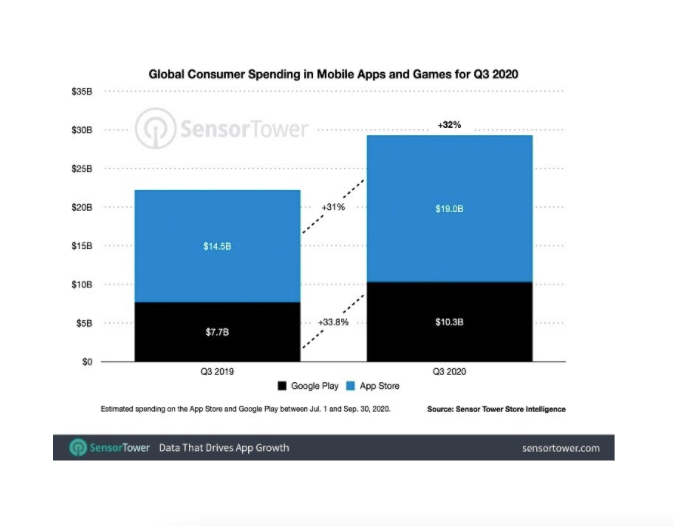 With an increase in spending, gaming apps require more reassurance that the ads they serve are measurable, seen, brand-safe, and not affected by fraud. AppsFlyer shared mobile app and game fraud was $1.6 billion in the first six months of 2020, down 30% from a year ago, based on its research. But while the drop is good for the mobile industry, the numbers show there is still big ad spend at risk.
Advanced tech offered by platforms like Swaarm, enables partner networks to offer inventory that is less susceptible to fraud and more brand-safe for their gaming clients. By using a fraud filter, networks can offer their clients more insights into their campaigns and protect them against fraudulent traffic.
Partners help gaming apps scale gaming campaigns with a more international reach
APAC will lead mobile gaming growth until 2025, predicts Research and Markets. The region benefits from the influence of China – a major developer hub and home of tech conglomerate Tencent Holdings Ltd. – and access to 5G networks and cloud gaming, which allows instant play options on smartphones to rival console quality. India is another key player.
With millions of new mobile gamers across the globe, gaming studios need to tap into markets like APAC and look beyond the US market. By using a reliable, easy-to-use tracking and analytical system, your partner network can scale gaming campaigns with an international reach for more sustainability and stability.
Advanced platforms like Swaarm have granular features like offer testing and automated insights — enabling your partners to import, create and accept offers from a vast number of integrated publishers, based on predefined rules. By working with a platform, your trusted partner can help easily spot trends and patterns in your vertical — and allow you, the gaming developer and advertiser, to gain a more competitive edge.
Conclusion
Partner marketing is not just an extra acquisition channel, but an extension of your entire digital marketing strategy. As a gaming developer, adding it to the mix you can benefit from clear advantages:
Partner marketing diversifies the advertising mix with commission-based actions, which are durable during pandemics (and lack of IDFA). It also provides a clear return on investment, as cost is a percentage of revenue.
Due to its ease in attribution, gaming advertisers know where the user came from and that they are real people. This type of partnership is less susceptible to fraud and can be more cost-effective than GAFA and programmatic traffic, but just as powerful.
Partner marketing helps to shine the light on underrated channels affecting the user acquisition journey. This helps to drive vertical-specific traffic, positively impacting your ROI.
Partner marketing is an exciting digital medium, at a time where diversifying your revenue streams is more crucial than ever. New tech opportunities provided by platforms like Swaarm render it even easier and more optimal for your partners to help you expand your gaming app's user base in a sustainable and hassle-free way.
Contact us to find out how our innovative technology can help you increase profitability through efficiency.