Performance marketing vs. brand marketing – Explained
Digital ad spend will reach $455.30 billion globally in 2021 (eMarketer). In this ever-growing industry, performance marketing and brand marketing are becoming increasingly interdependent for brands, because building relationships with consumers is paramount, as is offering personalized campaigns. As the landscape evolves, brands should adapt accordingly.
Should you be adding performance or brand marketing to your marketing mix? Marketers and app developers have divided opinions about brand marketing vs performance marketing. We break down what they are, the pros and cons of each one, and how they can help achieve your digital advertising goals.
What is performance marketing?
It includes: Native Advertising, Partner Marketing, Search Engine Advertising (SEA), Influencer Marketing, Email Marketing, and Social Advertising. It involves any campaign where a marketing partner exchanges sales for commission payouts – meaning, advertisers pay when a specific action occurs. It is aimed at growing the company and success is usually measured by concrete metrics like leads, conversions, sales, and revenue.  In a nutshell, this is performance marketing by definition.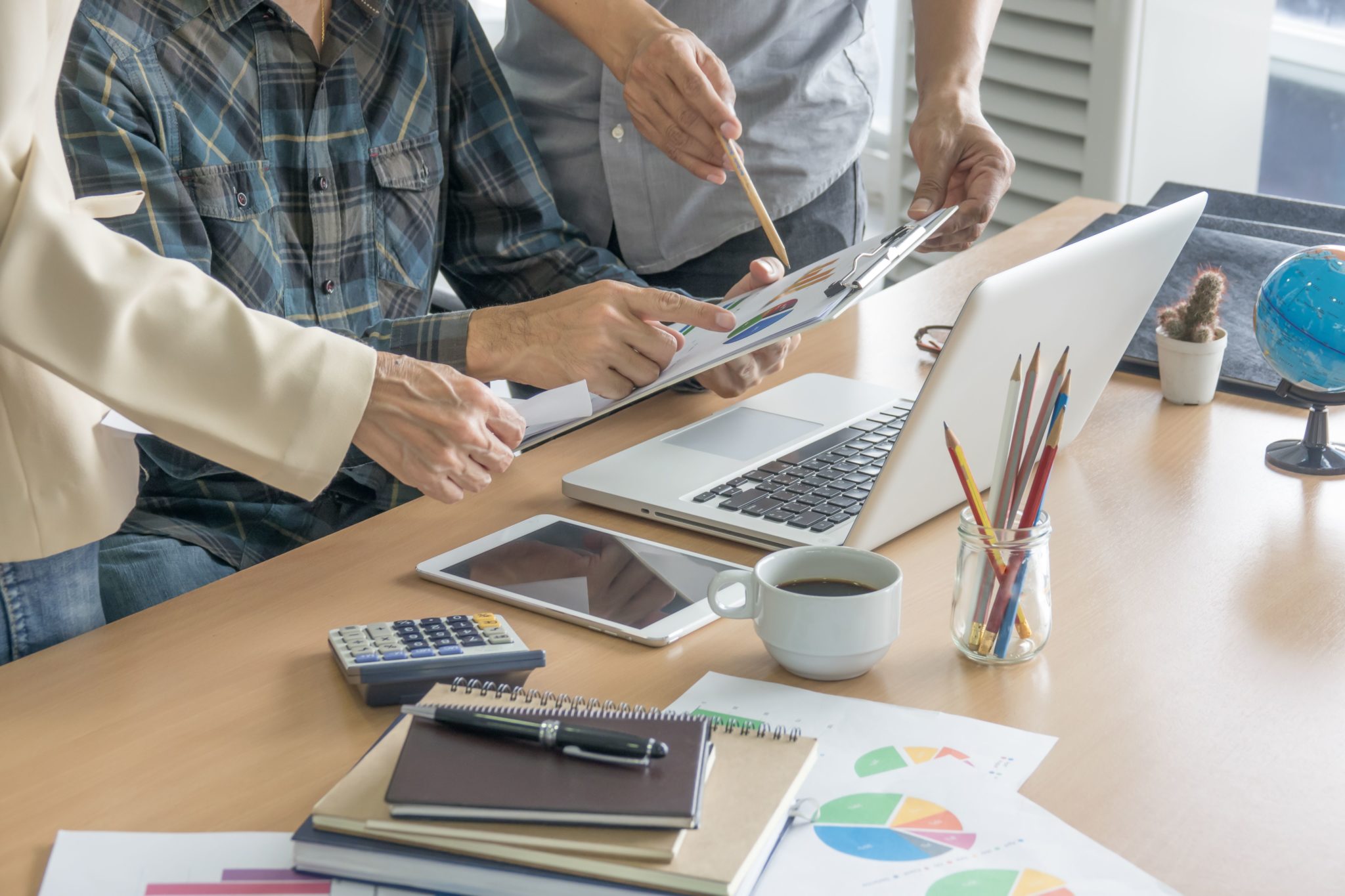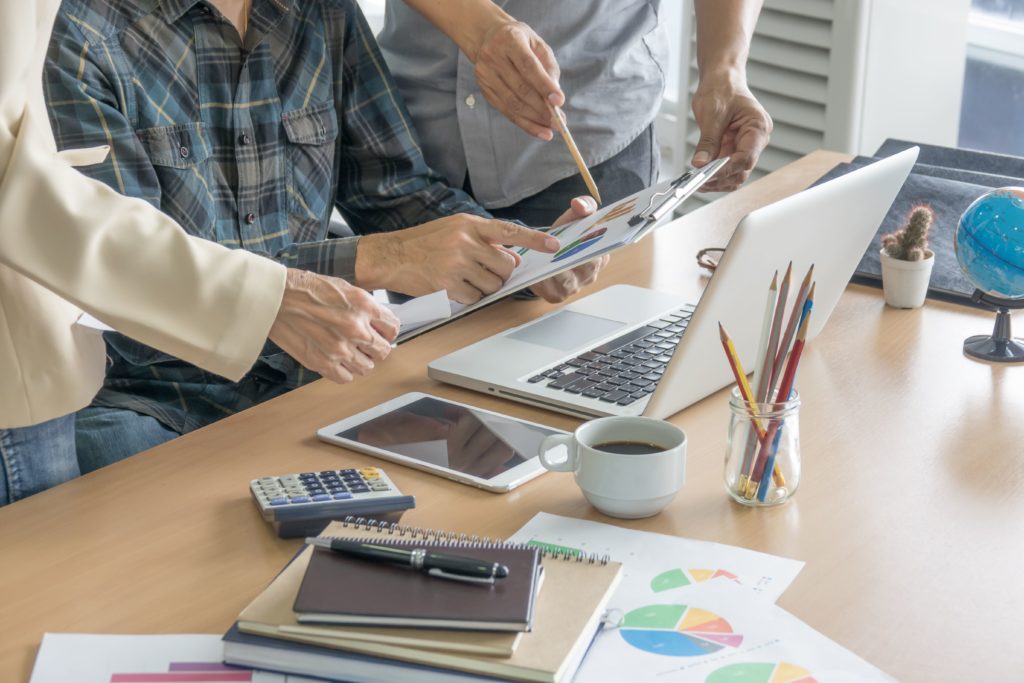 Today, consumers use an average of six touch-points (V12 Data) and move fast between channels and devices. So, brands must use a holistic omnichannel approach to align the message across channels. On the other hand, the amount you invest in the performance marketing budget will not go wasted
Easy to measure and optimize: It is ROI-driven, measurable, transparent, and trackable. You can see the user journey throughout all touchpoints, from click to install (or purchase), in real-time. You can also identify which channels and partners perform best and allocate budgets accordingly.
Better campaign optimization: You can easily test different messages and creatives, get fast and measurable results on how users respond, and engage with their content.
Low-cost and high impact for high ROI: Given that performance marketing is paid after the desired action takes place, this can lower your risks and CPA (Cost Per Acquisition) while boosting ROI when compared to other marketing strategies, including brand marketing. This leaves you more budget to invest in other areas.
Bigger reach and lower risk: Look into partner marketing options. By working with third-party partners, you can tap into their audiences, budgets, and reach. This allows you to reduce risk and decrease budgets while increasing your market reach and growing your brand and revenue streams.
Choose your channels wisely: It is not risk-free and requires research. According to a recent survey by Ascend2, 48% of marketers find that creating a comprehensive performance marketing strategy is the greatest challenge to success. CPAs can be quite high in certain industries, and channels like Google and Facebook are expensive and competitive. You'll need to spend time on strategy.
Find trusted sources: Make sure your traffic is coming from reputable sources. Otherwise, this has a negative impact on your brand and will drive visitors away from visiting again.
It only works with regular testing and optimization: Test, track, and measure campaigns regularly. This is a time-consuming and laborious process, especially if done manually. Using an automation tool like Swaarm can save you time and effort.
What is brand marketing?
Brand performance marketing is focused on building a brand reputation. It involves conveying brand values to increase consumers' trustworthiness, credibility, and loyalty via storytelling and brand positioning. It is often measured by brand recognition among consumers and it's about long-term success.
Pros
Brand marketing boosts brand visibility: It's good to get your brand recognized, as higher brand recognition likely means more users will download your app or buy your product. When a brand is unknown, performance marketing campaigns can fluctuate more in outcome and costs.
Organic performance marketing grows when consumers are familiar with your brand: Following from the above point – having a strong brand will result in higher click-through rates and lower CPAs.
Cons
They are expensive and don't work on their own: Brand marketing campaigns don't have to drive traffic or convert, as their purpose is to boost brand visibility. So, unless you have a high brand reputation with your target audience, investing purely in these campaigns is costly and doesn't guarantee results. A company should have the budget and scale to keep campaigns running on different channels. That's why branding campaigns are more apt for household brands like Nike or IKEA than start-ups – unless it's backed by performance marketing.
Difficult to measure: Tracking the effectiveness of brand campaigns is vague and difficult. But advanced tracking tools like Swaarm help track performance more accurately and granularly to minimize risks.
So, which tactic is right for digital marketers?
It's clear that both are powerful and crucial for success. Having performance marketing activities with a consistent brand identity and message provides a more seamless experience, leading to organic growth.
This means the industry must shift from a "brand marketing" or "performance marketing" mindset to a more holistic approach. Using them in synergy will bring the most benefits to your company or app.
Tips to drive organic growth with performance marketing and brand marketing
Start with brand strategy to make people aware of your brand, then leverage product marketing to push people down the funnel – partner marketing is an ideal way to get results while keeping costs low.
Mix performance and brand marketing in your campaigns. Use performance marketing copy techniques such as "discounts", prioritize engaging ad formats, and build data-driven attribution models to measure the impact of each channel. Mix branding into it with content that conveys your brand.
Create a feeling of consistency. Ensure that all your creatives, ad copies, and landing pages are brand-aligned cross-channel – for example, if you are running a seasonal campaign, banners in your social campaigns and desktop should match the ones on your app. Bad landing pages can deter visitors from converting, and a bad offer can prevent them from clicking through.
Performance marketing can meaningfully impact brand strategy by providing deeper insights into most engaged users. Brand marketers can gather data points and metrics (GEO, age, gender, etc.) from performance campaigns and apply these to brand marketing campaigns to make them more targeted and effective.
Use performance marketing to test the effectiveness of brand campaigns. You can measure organic visits to your site or app around the same time you pushed a social media campaign, whether ongoing or backtracked data (look at previous quarter figures). You should be able to see an uplift – confirming that performance boosts brand awareness. Having said that, performance marketing is also more effective when backed by branding. To test this, measure the organic performance of app installs, web traffic, purchases, etc., during an active branding campaign.
Performance marketers should better align with brand campaign managers. Be prepared to make adjustments to timing and strategy (target GEOs, dates, target user details, etc.). Lose the rigidity of making decisions strictly on KPIs and choose a more flexible approach to run performance marketing campaigns more efficiently.
Conclusion
It's clear that finding a balance between performance marketing and brand marketing leads to growth and long-term success. We should stop thinking in terms of performance vs brand marketing and which is one best.
Focusing only on performance marketing to drive short-term conversions without feeding into the brand marketing strategy will impact your company's ability to grow.
The smart marketing approach is to combine both and build long-term brand awareness along with the short-term acquisition.
More than ever before, brand channels are measurable. Performance can be optimized for branding tactics like sequential storytelling, using channels like partner marketing or programmatic.
By using a performance marketing tool like Swaarm offering in-depth metrics, it's easier to track and optimize your efforts in real-time – even without IDFA – so you can tie them into your broader brand marketing strategy. It also helps ensure brand safety. While the debate about brand vs performance marketing is never ending, we hope that this article will help you recognize the benefits of both marketing strategies.
Contact us to find out how our innovative technology can help you grow your business at scale.