Today, approximately 6.64 billion smartphone users are there in the world. 83.72% of the world's population in the world have smartphones. Almost 50% of the web traffic comes from mobile devices. No wonder why experts are strongly recommending marketers to focus on mobile marketing automation. 
Here's an excerpt from Cyndie Shaffstall, a quintessential entrepreneur:
"Mobile is not the future; it is the now. Meet your customers in the environment of their choice, not where it's convenient for you."
A person's phone can give you a lot of information. You will know a great deal about their interests, activities, and behavior patterns. Jan Chipchase, Founder of Studio D, said many people pick up their mobile phones first thing in the morning. It is the last thing that they interact with before retiring to bed. If you want to scale your business, you need to use mobile marketing automation(MMA). It should be part of your digital marketing strategy. 
What Is Mobile Marketing Automation, and Why Is It Important for Your Business?
MMA is the acronym for mobile marketing automation. Many people are using their smartphones to do an array of things. Numerous businesses are investing in MMA as it can save both time and money. 
You can easily automate repetitive and simple tasks using a mobile marketing automation platform. There are a set of templates and rules that you can use to set up the automation. Using the MMA software, communicating with your customers and prospects will become easy. 
While any company with a budget can invest in an MMA platform, only those businesses with proper strategies can earn more. As a marketer, you should stay on top of the mobile marketing automation trends to get the best results. 
Did you know that mobile users made 72.9% of online e-commerce transactions as per a report? 63% of organic search comes from mobile devices. This is from Q4 of 2021. Around 49% of emails are opened on mobile. 
Companies must put efforts into mobile marketing, to automate their marketing efforts to scale their business.  etc. Mobile marketing automation means digital marketing operations optimized for mobile devices. It will enhance the customer experience and will also aid in converting leads to turn into conversions and stay on top of any customer journey.
As a marketer, if you want to win customers, your campaigns t should reach them at the right place and at the right  time. Luckily, mobile marketing automation can empower you to do so.
Learn more about "What does app marketing automation platform help with?"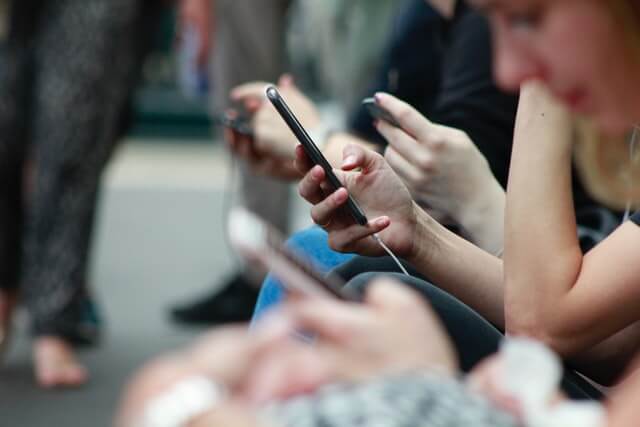 Benefits of Mobile Marketing Automation
As a marketer, there are many benefits that you gain when you invest in mobile marketing automation software. Here are some of the many benefits that you get to enjoy:
Set Up and launch campaigns 
Using a marketing automation platform, you can launch multiple and, at the same time, complex marketing campaigns – from email marketing to push notifications and in-app messaging. 
Insights
Marketers can easily use the platform to get vital customer data. You can get in-app behavior, location, device information, demographics, and other data  – all of which are compliant with the given data privacy laws. 
Personalize content 
Targeting customers by personalizing content and campaigns using a mobile marketing automation platform is possible.
User Engagement 
The in-app journey of every customer is different. You can set up and launch drip campaigns and push notifications to increase user engagement by creating user segments based on your customer's in-app behavior. 
Re-activating Inactive Customers: 
If a customer is not active, you can use the automation tool to re-target them. You will be able to win them back before they completely churn. Push notifications and in-app messaging for example can work like magic. 
Acquiring new customers requires you to invest a lot of money. Whereas targeting existing customers will not cost you as much. You, as a marketer, should remember that selling an additional product to your customers is a lot easier and budget-friendly than searching for and converting a new customer. 
Learn More about "Who Can Benefit From Mobile Marketing Automation?"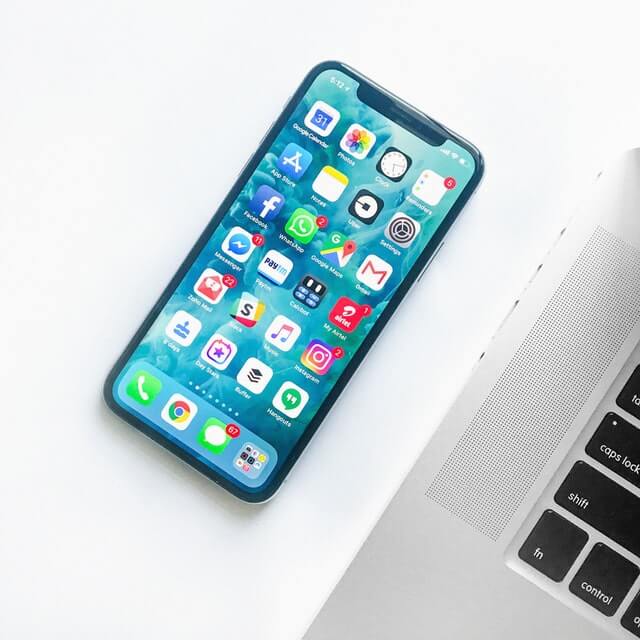 Should you use a Mobile Marketing Automation System?
After reading the numerous benefits of using MMA software, you know how important it is to use MMA. The return on investment (ROI) will be very high when you use the right strategies. Here are some of the key reasons why you as a marketer for sure should start using mobile marketing automation if you haven't started yet:
Saves you time and money: 
Using a marketing automation tool can save you both time and money. People can easily save up many work hours in a week and increase the response time by a whopping rate. It is the main reason many companies and businesses are eager to invest in mobile marketing automation platforms. You can automate most of the repetitive tasks and hence it is a sign of relief for all marketers.
Hyper-Personalization of products
Hyper-personalization can empower businesses. You can predict what other products customers will enjoy using the data from the CRM. Hyper-personalization of marketing campaigns is impossible without a good understanding of the customers or the brand. Mobile analytics is one of the most excellent sources to gain these insights Marketers can set up hyper-personalized marketing campaigns using proper infrastructure and technology.
Take Advantage of Localization
Your customer's smartphones are going to stay with them wherever they go. For marketers, it is a boon. You can target customers in a specific area or location using mobile marketing. Geofencing is one of the names for localized mobile marketing. In other words, it's like putting a fence around a particular site. So, each time a person enters a location, they will receive a push notification. 
Optimize Customer Journey and Funnel
To get the best results, you need to automate the customer journey. There are so many ways you can make a customer experience wonderful. 
For example, you can use automation to give first-time site or app visitors a discount coupon code. Or, you can send an existing customer a push notification when they are somewhere near your store. Apart from increasing customer engagement, you will increase your profits. 
While there are countless reasons you should go with mobile marketing automation, these are some key reasons you must go for it. Your marketing efforts will reap great rewards when you go with an automation workflow.
How Does Mobile Marketing Automation Work?
You should integrate your MMA platform with your CRM. All the information on a user profile will then sync with the MMA tool. The automation software will make you better understand your customer's historical data and browsing behavior. 
Setting Up a Marketing Campaign
Planning your marketing campaigns will become easier when you understand your customer's love for your brand and product. Once you know the customer journey well, you can then plan on creating campaigns. Your campaign focus can be anything from increasing engagement to increasing the customer's activity on your app or website. 
Segregate Customers into Groups
You can also segregate customers into different groups. Based on that, you can plan on building an email list. After which, you can run campaigns as per their needs. As a marketer, you will know what is working for your business and what is not. 
Launches the Campaigns
For example, if your customers are reacting well to the push notifications, you can increase their frequency to increase user engagement or recommend relevant products. 
Email marketing automation can launch email campaigns if the consumer abandons a shopping cart. Likewise, if you note that you are not getting optimal results from a set of customers, you can change how you interact or communicate with them. 
Mobile-First Marketing Automation
As per a report, in 2021, mobile users spent approximately 3 hours and 12 minutes on their mobile devices every day. These stats indicate that people are not reaching out to their laptops or desktop devices for anything important. Instead, they spend most of their time on their mobile device as it is close and handy. 
Mobile phones enable users to pay rent, and utilities, buy groceries, read books, book a cab, food, and do banking. These are a few of the many tasks you can do on your phone. 
Marketers are still trying to catch speed. It would be best to embrace a mobile-first marketing strategy to get an edge over your competitors. These are three things that you need for a mobile-first approach:
Mobile App

Responsive Interface

Mobile Marketing Campaigns
These components will allow you to reach your target audience and will assist you in increasing user engagement, retention, and profits. 
Mobile Game Marketing Automation
Mobile marketing automation can do wonders when it comes to increasing the activity of mobile games. But, it would be best if you had a proper marketing plan in place. 
Customer Data is crucial. Hence, it is vital to first brainstorm with your team to see which information you would like to collect from the customers. These days CRMs can allow you to collect a lot of information. But not all data is helpful for you. You must, therefore, take some time out to figure this out. 
It would be best to use the marketing tool to set up the marketing campaign. Based on customer behavior, or triggers, these campaigns will automatically launch. 
They will go in the form of push notifications or in-app messaging. Do a lot of A/B testing to figure out what is working for you and what is not. Over a period, you will identify what will work best for you. Your marketing team can also use the insights from the marketing automation tool. The data from the software will empower you. You will understand which campaign is giving you the optimal results.
Learn more about "Mobile Game Marketing Automation: Insights & Best Practices."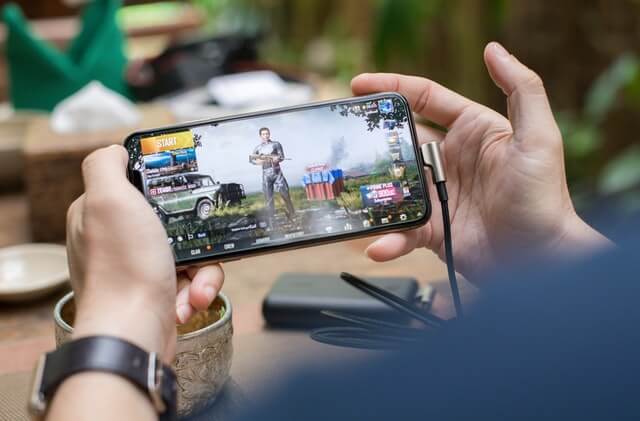 How to Find the Best Mobile Marketing Automation Platforms / Tools
Mobile Marketing Automation or an MMA platform will enable marketers to automate various repetitive tasks. Without this software, you as a marketer will have to spend many hours setting up campaigns and manually setting up other tasks. An MMA platform will save time, money, and effort and increase your efficiency.
Here are some of the things that you should keep in mind when you are looking for MMA software:
Easy to Segment Audience
The platform you pick should allow you to segment your audience quickly. It should also analyze the different cohorts enabling you to make proper decisions. 
Prevents Fraud
Cyberpunks are on the lookout for vulnerable systems and tools. There is so much fraud happening. And these numbers are expected to increase in the days and years to come. Hence, it would be best if you spent a lot of time figuring out which platform has the best features that can prevent fraud from happening. 
Data Migration Is Easy
One of the biggest fears when moving to a new platform is data migration. Automated migration will make life easy for you. You will have no financial loss, and you can eliminate all manual labor.
Learn more about "How To Find The Best Mobile Marketing Automation Platform?"
What is Mobile App Marketing Automation?
Once you create an app or a game, you need to market it if you want to reach the target audience. Social media marketing can assist you in contacting the target audience and building awareness about your brand. But, once they register with your app, you need MMA if you want to increase user engagement. Your marketing automation strategy plays a vital role in the success of these methods.
Push Notifications
These alerts from the app appear on the lock and home screen. If a user opts-in for push notifications, they will receive messages from your app. You can send them a special discount coupon or message showing what their friends are doing on the app. It will increase the user's activity and will help you avoid churning. 
Email Marketing
It is one of the best ways to interact with a customer. Especially when they abandon the shopping cart for an unknown reason, you can use email marketing to win them back. 
In-App Messaging
It is one of the best ways to assist users in learning about the app. They can support you by delivering personalized and relevant content to boost their activity. 
These are not the only ways to scale your mobile app or game. There are so many other methods in MMA that can help you reach your goals. 
Learn more about "Grow A Mobile App Or Game With Mobile Marketing Automation."
Mobile Marketing Automation Trends
Here are some of the latest trends in MMA:
Hypersonalization is the smartest way to increase user engagement and provide a user experience that is pleasing. Undoubtedly personalization takes things to the next level. Using an automation tool, you can collect behavioral data of users. You can then use that information to segment users and send personalized messages to them to increase conversions in unimaginable ways.

Automated social media marketing focuses on automated posting and chatbots to give the target audience the best possible experience and 24/7 support. Chatbots, for example, remove unnecessary manual work for social media managers apart from enhancing customer experience by giving necessary information to customers immediately. 

Omnichannel marketing is the practice of integrating different channels. There will be consistency in communication and user experience when you choose this option. You can streamline the funnel.  
Learn more about "3 Mobile Marketing Automation Trends To Boost Growth In 2022."
Mobile marketing automation to optimize customer lifecycle
You can make a mark when you use marketing automation in different phases of the customer lifecycle. Goals and expectations differ in each of these phases, and so should the campaigns. It is the only way you can cater to these unique needs.
Awareness or reach stage:

You can use an MMA platform to define your target audience. Some of these platforms allow you to set up drip email campaigns which can eventually assist in raising brand awareness and increasing email opening rates.

Nurturing stage:

During this stage, it can occur that leads are lost as they might not be convinced of the product or service that you offer. There's an array of measures that you can undertake to win them back, such as sending emails or sending them offers like a free demo. 

Acquisition stage:

This stage is crucial as many qualified leads or prospects can convert into customers during this phase that can work like magic during this process are for example:
Send FOMO or urgency instigating messages through email to help with the conversion.

Send emails educating the prospects about the benefits of using your product or service.
Retention stage: Ensuring that your customers remain loyal to you is crucial. During this phase, to ensure that you retain your customers you can:
Cross-sell products to your existing clients as it is easier than scouting for a new customer. 

Send push notifications about the available discounts or offers.

Constantly update your users about the newly available features on the app.

Interact with your customers using in-app messaging.
Referral stage: During this stage, customers become loyal and help your business grow. MMA can be useful here too:
Use in-app messaging to request your users to give you a five-star rating.

Ask your users to share the product or app with their friends and reward them for it. 
Learn more about 'How to Use Mobile Marketing Automation to Optimize Your Customer Lifecycle?'
Best Practices for Mobile Marketing Automation (MMA)
Here are some of the best practices that you should do to get the most profitable results: 
Use geolocation campaigns to provide personalized offers.

The MMA platform you pick should give your customers a cohesive experience on various channels. You will achieve this only when the software properly integrates the data.

The platform that you use should autonomously generate loyalty programs.

Do A/B testing on onboarding experiences. By doing this, you will know what is working and what is not. 

Monitor and manage the frequency of push notifications and SMS. Ensure that they don't cause any irritation to the customers.
Learn more about "How To Use Mobile Marketing Automation For Better User Engagement."
Increase user engagement using mobile marketing automation
Mobile marketing automation platforms can help your company to increase user engagement. Here are some strategy examples: 
Use email marketing to send personalized messages and to nurture your target audience:
Send discount coupons or vouchers on their anniversary or birthday.

If a customer abandons the cart abruptly, you should send them an email instigating them to continue their purchase.

Send your customers the survey forms immediately after purchasing to understand how they feel about the buying process. Doing this will help you identify gaps, if any.
Audience based automation flow:
Customers can churn off if they are not using the app after downloading it. Send the push notification with an offer they can use to increase engagement and retain them.

Rewards customers. It is the best way to retain them and increase engagement. For example, you can give them a good discount if they refer your app to more of their friends.
Event-Based Automation Flows
Using the MMA platform, you can set up engagement campaigns that will pull off immediately after an event occurs in the app. 
Notify your users about their friend's activity in the app. This will for sure ignite some interest and garner some engagement.

If you are running a referral campaign, it will be good if the person who referred their friends gets a notification when they install the app.
Learn more about 'How To Use Mobile Marketing Automation For Better User Engagement?'
In Conclusion
The number of people using mobile phones is increasing every year. People are spending most of their time on their mobile devices. Companies and brands that embrace a mobile-first strategy will have a clear advantage over those who have not yet discovered this aspect.
Mobile marketing automation can significantly benefit you as a marketer to automate all the tedious and repetitive tasks. Apart from making your efficient, it will help you connect well with the customer. You can scale your business well when you pick MMA. 
However, you need to select an MMA platform with the best features. Mobile marketing automation can assist in increasing user engagement and retention. If you are a brand that developed an app or a game, you must invest in marketing automation software. By automating marketing campaigns, you can send personalized content to your customers at the right time. Besides getting good ROI, you will steer your business to the profit zone. But, most importantly, you will give your customers the best experience.