Marketing campaigns are crucial for any business to succeed. It is the only way to reach new people or build their brand. You can learn a lot by looking at a few examples of marketing campaigns. 
Experts predict that global advertising spending is going to rise. They think it will spike from 755.09 billion U.S. dollars to 793.25 U.S. billion dollars.
Some of the things that you can achieve through a marketing campaign are as follows:
Create brand awareness

Educate customers about products and services

Generate new leads and sales
You should understand that not all marketing campaigns are the same. There are different types of marketing campaigns. Some marketing campaigns focus on boosting brand visibility, and others aim at selling a particular service to a customer. And some of the campaigns focus on giving product updates to prospects as well as to existing clients. Picking the right marketing campaign is the key to success. 
What is a Marketing Campaign?
"The aim of marketing is to make selling superfluous." 
~ Peter Drucker, Author, and Educator
A marketing campaign is a set of strategies that companies use to reach specific goals. These goals can be anything from creating brand awareness to providing detailed information about a product or a service or making an immediate sale.
Marketing campaigns are successful when you: 
have a specific goal in mind

use the right platform to reach the target audience
For example, a social media platform such as Facebook can help retarget a person who visited your website. On the other hand, search engines can direct traffic to your website using the users' search intent. 
Elements of a Successful Marketing Campaign
While selecting the right marketing campaign is the most challenging task. The components that you use in a successful campaign remain the same. Here are some of the vital elements that a marketing campaign should have:
The Goal: What do you want to achieve through the campaign? Are you planning to run a brand awareness campaign to boost your brand? Are you planning to run a product launch campaign to let people know about a new product offering? Whatever your desire might be, it is vital for you to first set the campaign goal before doing anything else. 
The Offer:  An offer refers to something you give away to the customers, such as a free trial period. Even a webinar that you are going to conduct can be an offer. Your communication with the customer or prospects depends on your offer. 
The Audience: Once you have the goal and offer set, the next thing that you should focus on is the target audience. It would be best if you built personas of people you want to target. It would help if you found out what your target group's interests, likes, habits, and daily schedules are, amongst other things that could interest them.  
The  Messaging: The message you share in your marketing campaigns depends a lot on the goal and persona you have set for the campaigns. The campaign's success largely depends on the message you share. Hence, this is one thing that a marketing campaign manager should focus on immediately.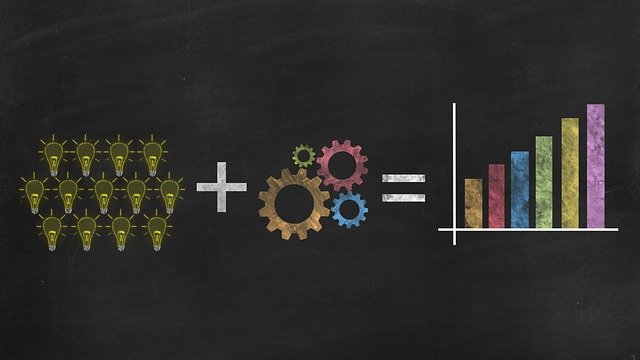 Examples of Marketing Campaigns
Picking the correct type of campaign is the most important thing. It is also the most challenging part for campaign managers. Messaging and design assets are crucial. Many people presume that creating beautiful visuals and engaging content is good enough to woo prospects. However, these things have no value when you launch a marketing campaign on the wrong platform. You will not reach your target audience or potential customers. That's why you should take the time to pick the right marketing campaign type. 
Here are some of the popular marketing campaign types:
Brand Awareness Campaign

Search Engine Marketing Campaign

Social Media Marketing Campaign

Rebranding Campaign

User-Generated Content (UGC) Marketing Campaign

Email Marketing Campaign

Re-engagement Campaign
Marketing campaign management tools can empower you to set up your campaigns. Your efficiency dramatically increases when you use a campaign management tool or software. 
Brand Awareness Campaign
The ultimate goal of a brand awareness campaign is to boost your company's visibility. You want everyone to know that your business exists. Everyone who comes in contact with this campaign will understand what you are doing. People should see a lot more than the logo of your company. 
Customers do a lot of research before purchasing a product. They take up a journey when they are planning to buy something with their hard-earned money. During this process, your interactions with the customer are called touchpoints. Six to eight touchpoints are necessary to find success in prospecting. Some companies might find success with lesser touchpoints. Here are ten of the popular touchpoints:
Pay Per Click (PPC)

Social Media

Blog

Reviews

Website

Online Ads

Word of Mouth

Media

Direct Email
Example
In recent times, when it comes to digital marketing, Anheuser-Busch has done everything from its end to strike the right chords. Although it is an American brewery company, it started to produce hand sanitizer. They did this during the recent corona pandemic. Thus, they were able to assist communities in fighting COVD-19. 
Immediately after the brewery started producing hand sanitizers, this news appeared in newspapers and television. They also used social media to educate people on how they are committed to contributing to the community by combating the deadly virus. Their digital marketing campaign and social media posts helped in building brand positivity. This marketing strategy will help them build positivity around the brand and increase sales. It is one great example that all businesses should look into if they want to develop their market share. 
Search Engine Marketing Campaign (SEM)
You can get organic traffic to your website when you have the right content marketing strategy. Using SEM, your business can target users based on their search intent. 
You can target users who cannot find your website organically using paid advertisements. You can reach them by targeting specific keywords or questions, for instance via Google Search. 
Using search engine marketing campaigns, you can easily find new customers. Your marketing efforts will pay good returns when you pick this campaign.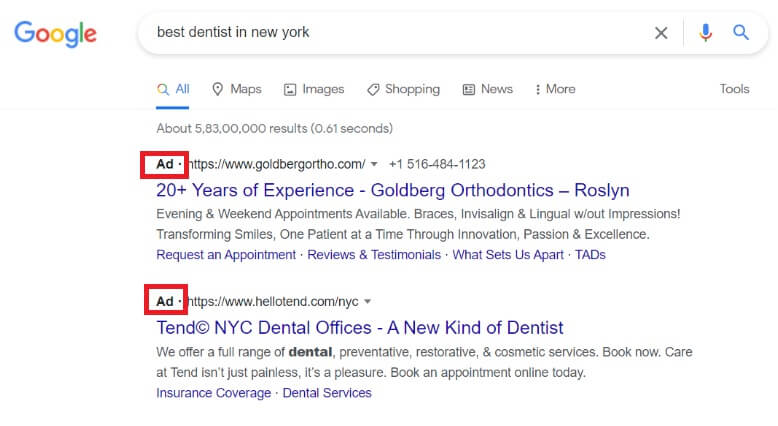 Example
Pick the keyword,' Best Dentist in New York.' Check the search results page. You will find two or three web pages with the tag 'Ad.' These dentists use search engine marketing campaigns to reach their target market. 
Social Media Marketing Campaign
It is one of the most popular and most used marketing campaigns. Any social media platform such as Facebook, Tik Tok, Snapchat, and Instagram nowadays allows you to run adverts. Running a social media platform campaign can quickly make you reach your target audience. 
It can help in building brand awareness and brand loyalty. Similarly, a social media campaign can also attract new customers and user conversions. Small business owners and large enterprises can benefit from this campaign type. 
Example
If you scroll through the social media platform Facebook, you will notice that some posts are adverts. You will find the word 'Sponsored' under the page name. You should understand that someone is running a social media marketing campaign if you notice this word. Incidentally, you are one of their target audience. 
Rebranding Campaign
Staying relevant is crucial for brands to get success. A rebranding campaign is one of the ways businesses can relaunch some of the most loved products. But not all rebranding campaigns are used to relaunch products. Some campaigns focus on introducing a brand's new value proposition or its look and feel to people. 
Example
One of the best examples of rebranding campaigns is that of Kellog's. They wanted to rebrand themselves as the European leader in the cereal range. In the last 100 years, this was one of the most significant changes they made as a brand. Thus, they came up with redesigning the cereal package boxes.
User-Generated Content (UGC) Marketing Campaign
It is the most peculiar way to run a campaign. Instead of the business creating content, they allow their customers to create content. It is one of the best ways to reach potential customers. It is a kind of viral marketing. 
People do not like companies selling them a product or service. But, they would be more than willing to buy something when they see their friends, relatives, or acquaintances promoting a brand.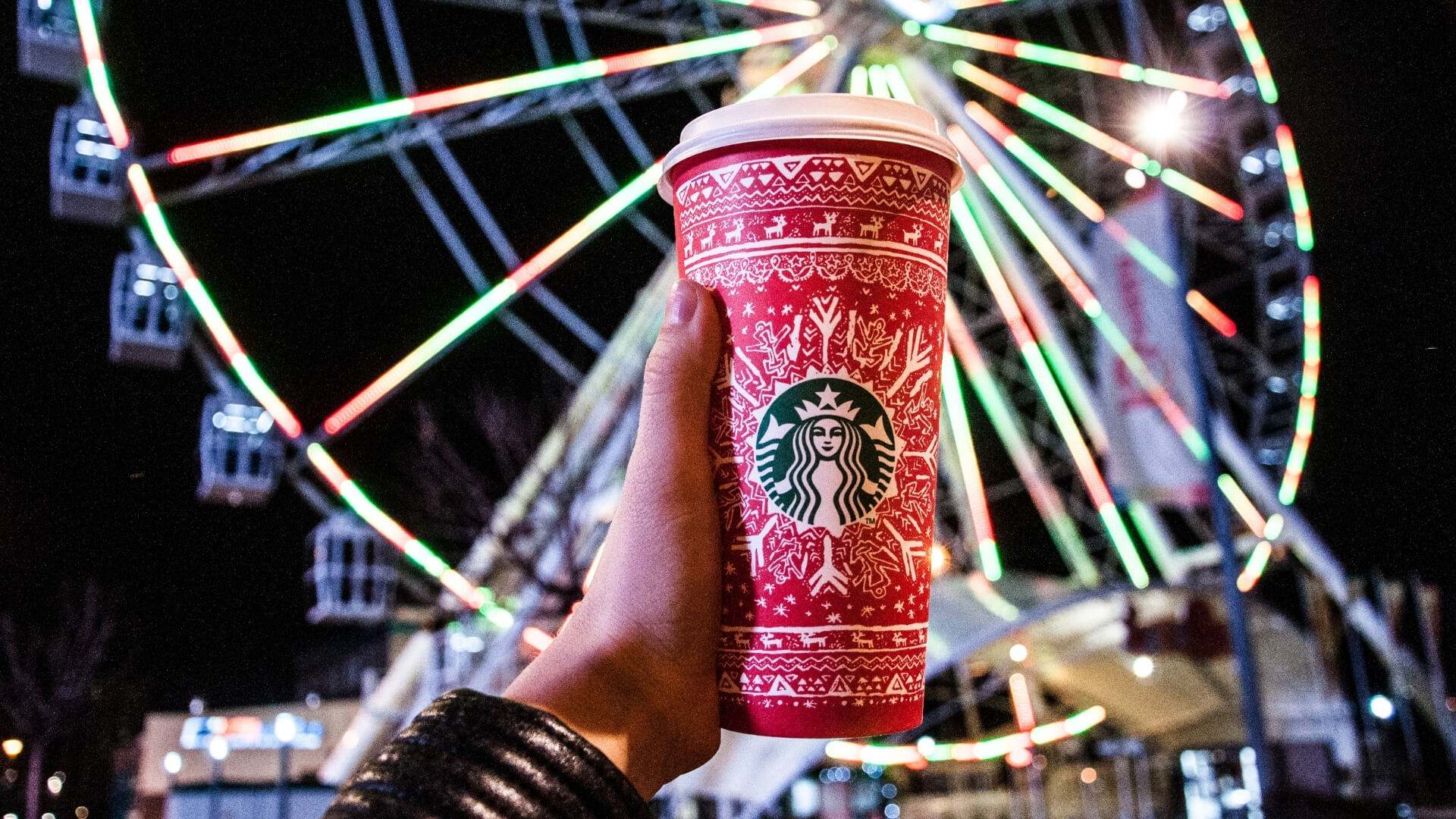 Example 
#RedCupContest from Starbucks is a classic example of a UGC campaign. Every year, Starbucks request their customers to share super cool pictures of coffee on their social media channels. 
Thousands of people send pictures to win a gift card from Starbucks. Every December, Starbucks launches this campaign. They end up getting a lot of engagement from their customers. It is a big hit on social media channels.
Email Marketing Campaign
Email marketing is one of the most popular marketing campaigns. Many companies these days are using email marketing to reach out to their prospects and customers. Companies can use this marketing strategy to communicate with clients one-on-one. 
Example 
If you open your email and check the number of emails, you receive. You will be startled. While so many companies use an email campaign to reach people. But only a few brands are doing an incredible job. The Clymb is an e-commerce retail store that sells adventure and garments from outdoor clothing brands for an affordable rate. They also sport gear items. This company had a lot of customer data but was unsure how to use it. They were sending one standard email to everyone. This email consisted of the latest blog on the website. But, since that was not helping, they tailored the email based on data they had for an individual. They used data such as gender and user interest. Result — their email revenue went upto 71%. There's a lot to learn from this brand. 
Re-engagement Campaign
Here is one method that marketers use to reach prospects or leads interested in the product earlier but then lose interest. The main intention of this campaign is to reignite interest in the prospects. Did you know that 40% of people read engagement emails when they receive them?
Example
Grammarly, Starbucks, and a host of other companies are doing their best to re-engage customers that stop using the products. They use an excellent Call to action (CTA)  button along with excellent text and visuals. These brands don't wait long before they send these emails. Using marketing automation, they segregate the users and send them the re-engagement emails when they see the activity levels have dropped or if the customer chooses to walk out. 
In Conclusion
Your marketing activity and the campaign type will determine your overall success. It would be best to think about what you want to achieve from a marketing campaign before taking things further. All of these campaign types have their strengths. After much thought and calibration, picking the right one can take your marketing efforts to the next level. Also, some of these campaigns could and must work in tandem simultaneously to be efficient and create the multiple touchpoints that you need as a brand to be visible.